Citizens reject hatred with human chain around mosque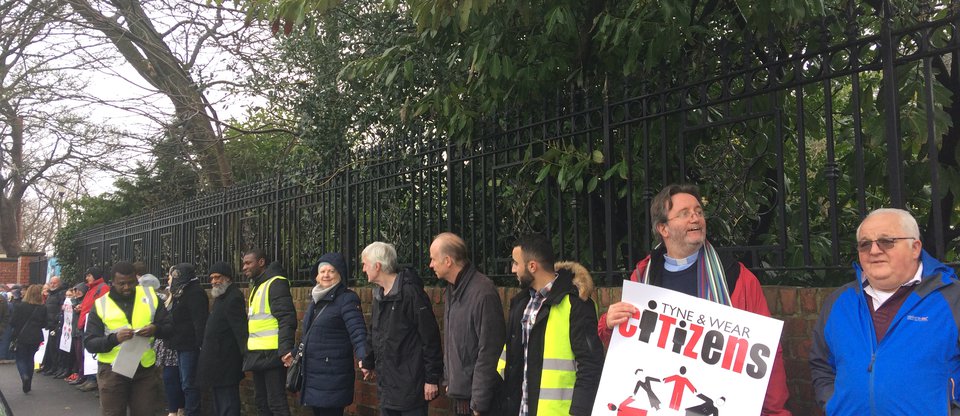 Citizens UK chapters once again mobilised in the face of vile vitriol aimed at Muslim communities across Britain by forming a human chain around mosques in response to so-called 'punish a Muslim day'.
More than 100 people from Tyne and Wear Citizens sent a clear message to those who would seek to divide us in response to the distribution of Islamaphobic literature that incited hate crimes against British Muslims.
The human chain was formed around Newcastle Central Mosque on 3rd April by individuals from Citizens UK member institutions, who come together for the 'greater good' to take part in community organising initiatives.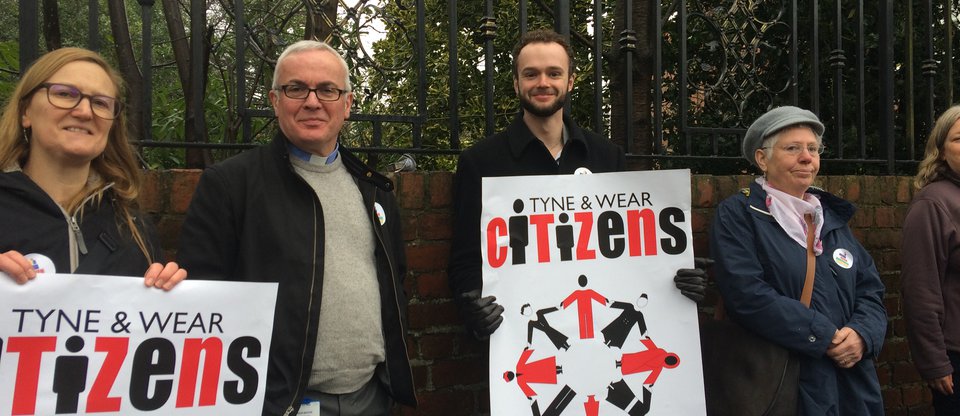 More than 100 people formed a human chain around Newcastle Central Mosque
Community organisers were pleased with the swift response shown. Sara Bryson, from Tyne and Wear Citizens, worked with member institutions and local organisations to ensure a strong turnout and participants were able to enjoy refreshments, served at Mosque, following the activity.
In Whitechapel, Tower Hamlets Citizens achieved a similar feat by supporting an action organised by local university students and other local community organisations. Community organiser Afsana Salik produced posters, working with Tower Hamlets '
Stand Up To Racism'.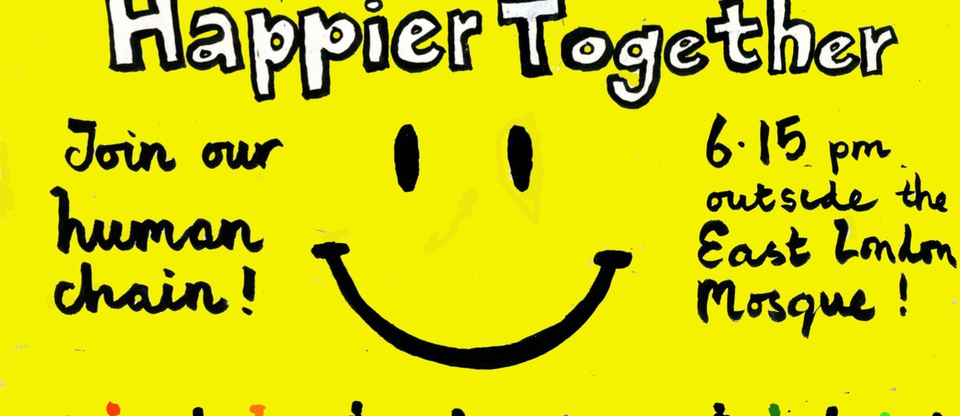 Poster distributed across social media and around local areas in Whitechapel
Did you take part in 'happier together' day? Tell us about your experiences below.