No Recourse to Public Funds
No Recourse to Public Funds
(NRPF)
(NRPF)
No Recourse to Public Funds
NRPF (No Recourse to Public Funds) is a condition put on hundreds of thousands of people's visas that mean they face welfare bans and are excluded from the welfare safety net.
This condition locks thousands into poverty. Vital public support systems such as universal credit, childcare, and housing allowances are the key to break out of poverty and yet families with NRPF are prevented from accessing them.
But we are not helpless and we can work together on solutions to some of the issues caused by NRPF. In doing so we can create a fundamentally positive impact on people's lives and help shape a more just and welcoming society.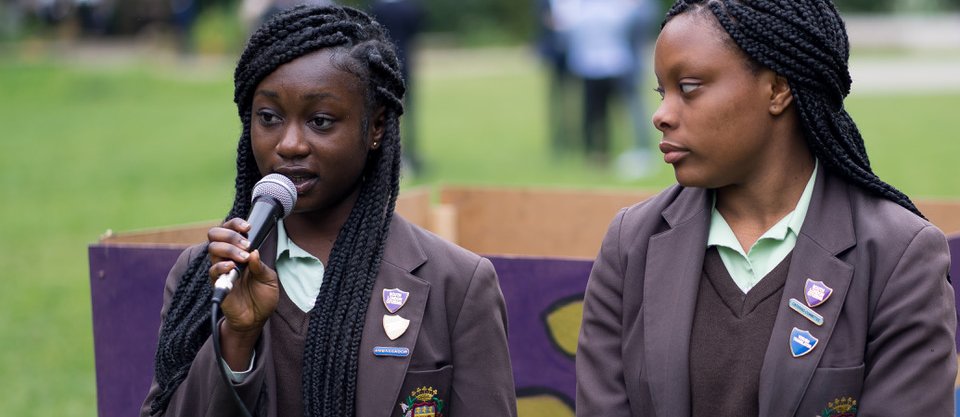 Up until 2020, Free School Meals was also classified as a public fund - meaning that children were barred from accessing free school meals and going hungry simply because of a condition on their parents' visa.
After years of organising and campaigning we were able to change this.
That means all families who are eligible, regardless of immigration status, can now claim Free School Meals.
Read about it on Schools Week here.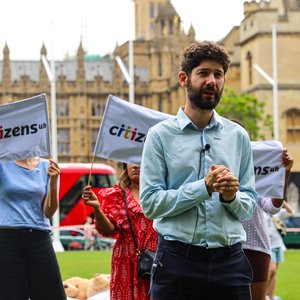 All eligible children, regardless of parents' immigration status, can apply for Free School Meals. This includes families without any immigration status and families with No Recourse to Public Funds (NRPF), a condition put on people's visas that functions as a welfare ban - forcing many families into poverty. We want to make sure that all eligible families, regardless of immigration status, know that they can apply for Free School Meals and for schools to support families in filling out these applications and record additional recipients in the census to claim the Pupil Premium funding they are due. Not all parents and schools know about this which means they could lose out on meals for children and a significant amount of funding for their school. James Asfa, Assistant Director Citizens UK
According to government guidance, eligible groups include, but may not be limited to children of:
Zambrano carers
families who have no recourse to public funds with a right to remain in the UK on grounds of private and family life under Article 8 of the European Convention on Human Rights
families receiving support under Section 17 of the Children Act 1989 who are also subject to a no recourse to public funds restriction
a subset of failed asylum seekers supported under Section 4 of the Immigration and Asylum Act 1999
Chen carers
families holding a BN(O) passport
spousal visa holders
work visa holders
student visa holders
those with no immigration status
The maximum income threshold differs based on your location and the number of children that your family has.
For families: how to apply
Families subjected to NRPF can't apply using the standard system. If you are applying for your child you should be able to do so via your school or local authority. Simply fill out the application form below as best you can and submit it to your school. Your school may also have their own template form, which is fine to use.
If you can't provide evidence of your immigration status or income, the Department for Education (DFE) states you can declare on the form that you don't have status and/or income.
It is important to note you will be asked on the form to consent to your data being shared with DFE. DFE has said it will not share these documents with the Home Office. Please do speak to your child's school for further support and guidance, as schools often have discretion to award eligibility and do not need to share applications with their local authority or DFE.
For schools
You can read the full government guidance from the Department For Education on providing Free School Meals for families with NRPF here.
The Department of Education guidance for free school meals states that: "All children in receipt of free school meals will attract pupil premium funding for their school. Schools should record eligible free school meals pupils who qualify through the NRPF criteria in the termly school census, in the same way as all other free school meals pupils."
Schools will need to refer to the Government's No recourse to public funds: claim form guidance.
Our school gained £13,000 extra in Pupil Premium funding by supporting parents with NRPF conditions to claim free school meals for their children and recording this. This is a significant amount of money that has made a big difference to students, parents, staff and the wider school community. Recording this is so valuable for schools. By encouraging eligible families to apply, schools can claim more money, both to feed kids as well as to help the school. However, a lot of families and schools won't be aware that this is something they can apply for which means they could lose out on a significant amount of funding. Marta Tildesley, Family support worker at St Marys Primary School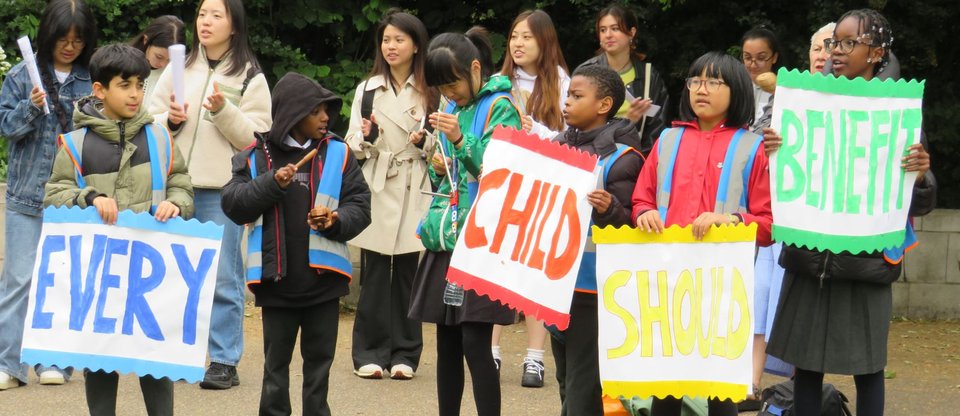 On 6 June 2023, 130 primary school pupils, teachers, parents, students, and leaders from Citizens UK gathered in Victoria Tower Gardens to launch a new campaign demanding that every child in the UK receives child benefit, no matter where their parents were born.