Our Wins
Our Wins
At Citizens UK, through Community Organising we've trained thousands of people and helped them become leaders, winning victories that change lives and transform communities.
From better street lighting and greener community spaces, to changing the law on refugee and migration and founding the Living Wage campaign, people with experience of the issues they care about are at the heart of our alliances winning local and national change.
---
Living Wage Campaign
Winning over £2 billion back into the pockets of low paid workers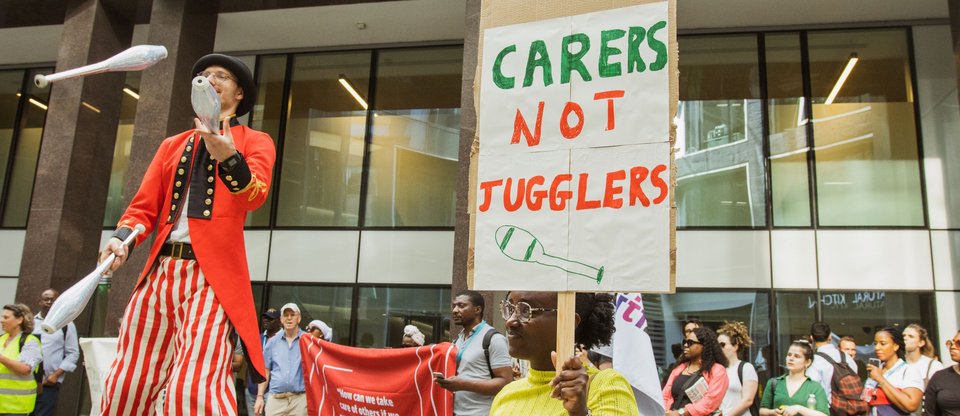 The Living Wage Campaign is a movement of independent businesses, organisations and citizens who believe a fair day's work deserves a fair day's pay.
Launched by Citizens UK in 2001, the Living Wage campaign has won over £2 billion of additional wages, lifting over 300,000 people out of working poverty.
The campaign grew rapidly due to the strength and diversity of Citizens UK leaders, from cleaners to teachers, hospital workers, faith leaders and migrant communities, united in their vision of fairer pay for all workers. They won support across the Political spectrum, influencing Government powerholders such as Boris Johnson, David Cameron and Nick Clegg to back those early calls and introduce a higher minimum wage nationally. Whilst we still campaign for a real Living Wage which truly takes into account the cost of living, these leaders and the thousands working on this campaign since have undoubtedly altered the course of our pay landscape forever.
Our wins include accrediting giant corporations such as HSBC, securing the London 2012 Olympic bid for all 3,000 employees to be paid a real Living Wage, and winning £19 million in pay rises for care workers by convincing England's largest provider of specialist housing and care for older people, Anchor Hannover, to pay its staff a real Living Wage.
Today 12,000 businesses voluntarily pay the real Living Wage with the movement growing into sector and employment specific campaigns and initiatives such as Living Wage for Social Care, Making London a Living Wage City, Living Hours and Living Pensions.
---
Refugee and Migration
Leading legislative change for refugee and migrant campaigns; from communities through to Westminster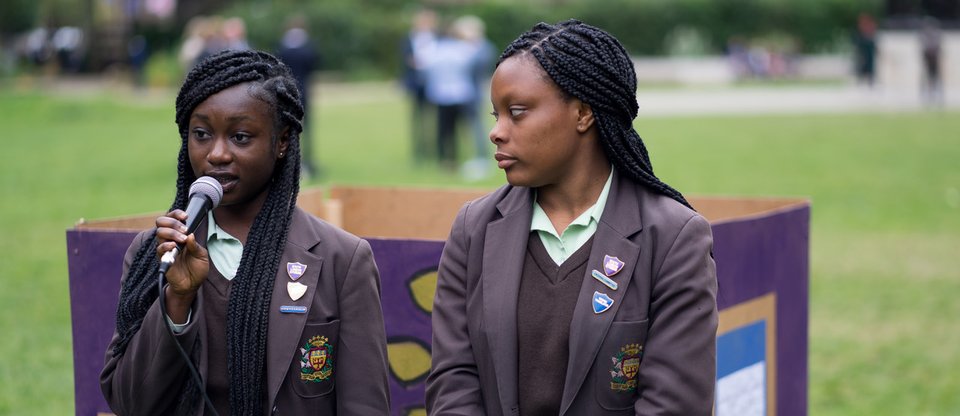 Together we can; that is our ethos towards organising and winning a more welcoming UK
Through organising, communities have won monumental change from resettlement to citizenship campaigns. Our largest assembly, hosted in 2010, saw 2000 Citizens UK members make demands to then party leaders, David Cameron, Nick Clegg, and Gordon Brown - leading to commitments which included eradicating the detention of children for immigration purposes by writing it into legislature.
Since then, communities have continued to win monumental citizenship campaigns such as reducing child Citizenship fees and winning Free School Meals for children with families on NRPF status.
In 2015, angered by increasingly dehumanising rhetoric about refugees trying to reach the UK, with thousands including unaccompanied children being stranded in inhumane conditions in Calais, Citizens UK Organisers and leaders started a movement to reunite families. We changed the law through our Safe Passage programme, providing a safe pathway for thousands of children to arrive safely in the UK. In 2016, Citizens UK became one of the leading civil society partners helping the Government to design, produce, and launch the community sponsorship scheme, supporting refugees from all over the world to find safety in the UK. Since then, the scheme has helped over 350 communities to welcome over 600 refugees into safety and counting.
---
Local Action
Building stronger local communities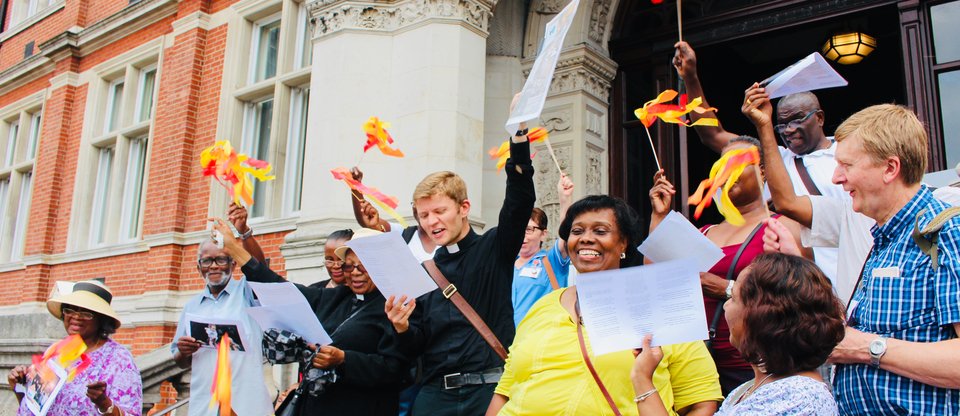 From singing songs to sending valentine's day letters, our actions get creative and more importantly, they win change, both national and hyper local.
In Lewisham, leaders ran a listening campaign in 2013 bringing to light one clear shared issue. Affordable housing. Organising with Citizens UK, leaders won the first Community Land Trust in London that has been created by the community and developed 11 permanently affordable homes at Citizens House.
In Nottingham, fed up with the harassment of women and girls on public transport Muslim leaders organised with women's groups, universities and other civil society members. Together they convinced Nottinghamshire to become the first constabulary in the country to start treating misogyny (the hatred of women) as a hate crime. This inspired Citizens UK leaders in other regions including in London and Manchester to take action, winning support from Mayors Sadiq Khan and Andy Burnham. The work of other alliances has also contributed to seven police forces across the country now recognising misogyny as a hate crime too. Alongside this, leaders' work with key Members of Parliament has contributed to misogyny officially being recognised as a driving factor of harassment crime in legislation.
These changes did not happen overnight. Through organising, leaders built energy and shifted the power back to the people through local Assemblies, hundreds of local actions, hours of media work and getting a seat at the table with decision-makers. What started as an idea for change in Nottingham has transformed the way our society talks about and fights violence against women.
Hear from the leaders who won change in more stories of local Organising across Citizens UK on our podcast: Everyday People Making Change.
---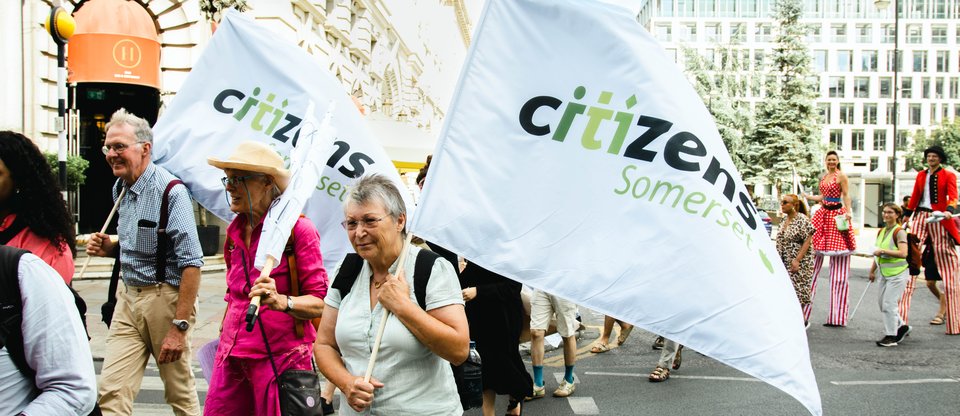 Get Involved!
We have 17 Chapters across the country, made up of alliances of local member organisations. That's thousands of leaders committed to fighting for change in their local communities. Join your local chapter as a member institution to take action!