North London
North London Citizens
Who are we?
We are North London Citizens, a Citizens UK Chapter. 20,000 people form our alliance from schools, universities, faith groups, welcoming refugee groups and other community organisations.
Together, we organise to tackle injustices in our local communities.
Our alliances are in Barnet, Brent, Enfield, Haringey, Harrow and Islington.
Since our founding in 2010, we have:
Led a successful inquiry into the 2011 London riots.
Resettled over 100 Syrian refugees in North London.
Hosted the first Iftar in a Synagogue during the holy month of Ramadan.
What are we fighting for?
The priority issues voted on by members in our community include:
Youth safety.
Mental health.
Refugee Resettlement.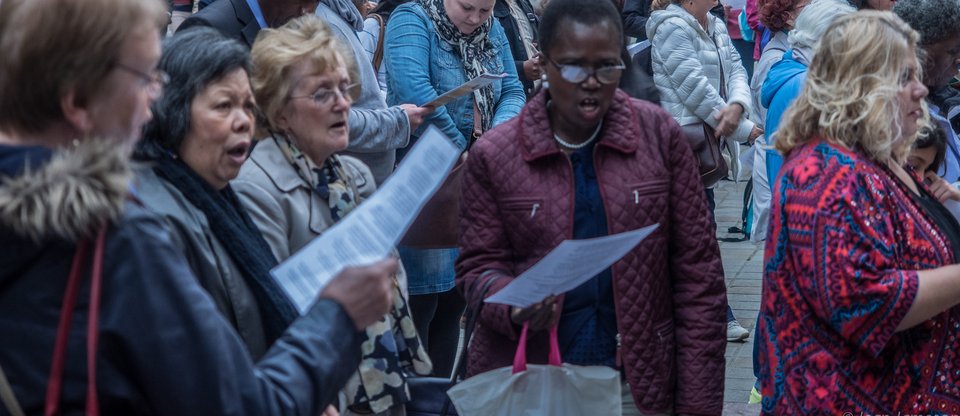 Find out more about our alliance in Brent.
Find out more about our alliance in Harrow.
Christ Church Highbury
City and Islington College
St Joseph's Bunhill Row RC
St Luke's, Parochial, Islington
Find out more about our alliance in Islington.
Want to join our Chapter?
We're always looking for new members! Get in touch with our local Community Organisers using the form below:
Find out more about the benefits of becoming a Citizens UK member.
---
Keep in touch
News, stories and updates
Harrow Citizens & Brent Citizens hold Accountability Assembly

On Wednesday 20th April, 140 leaders from 11 institutions across Harrow Citizens and Brent Citizens came together to hold a joint Accountability Assembly that saw 4 candidates (two per Borough) respond to an ambitious Manifesto ahead of the local Council elections. Co-Chaired by Rabbi Naomi Goldman from Kol Chai Reform Jewish Community in Harrow and Moussa Alkawarit, a 15-year-old Syrian refugee who is a student leader at Newman Catholic College in Brent, the Assembly was held at Ark Academy – a founding member of NLC – and it took place during Ramadan and Passover, just days after Easter.

Read more