Harrow Citizens & Brent Citizens hold Accountability Assembly
Harrow Citizens & Brent Citizens hold Accountability Assembly
On Wednesday 20th April, 140 leaders from 11 institutions across Harrow Citizens and Brent Citizens came together to hold a joint Accountability Assembly that saw 4 candidates (two per Borough) respond to an ambitious Manifesto ahead of the local Council elections.
Co-Chaired by Rabbi Naomi Goldman from Kol Chai Reform Jewish Community in Harrow and Moussa Alkawarit, a 15-year-old Syrian refugee who is a student leader at Newman Catholic College in Brent, the Assembly was held at Ark Academy – a founding member of NLC – and it took place during Ramadan and Passover, just days after Easter.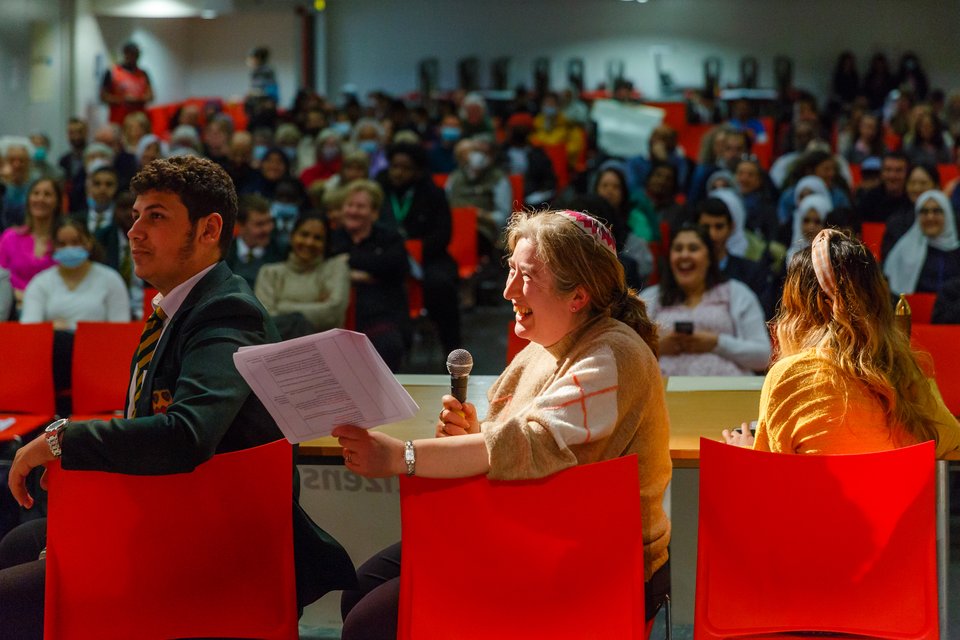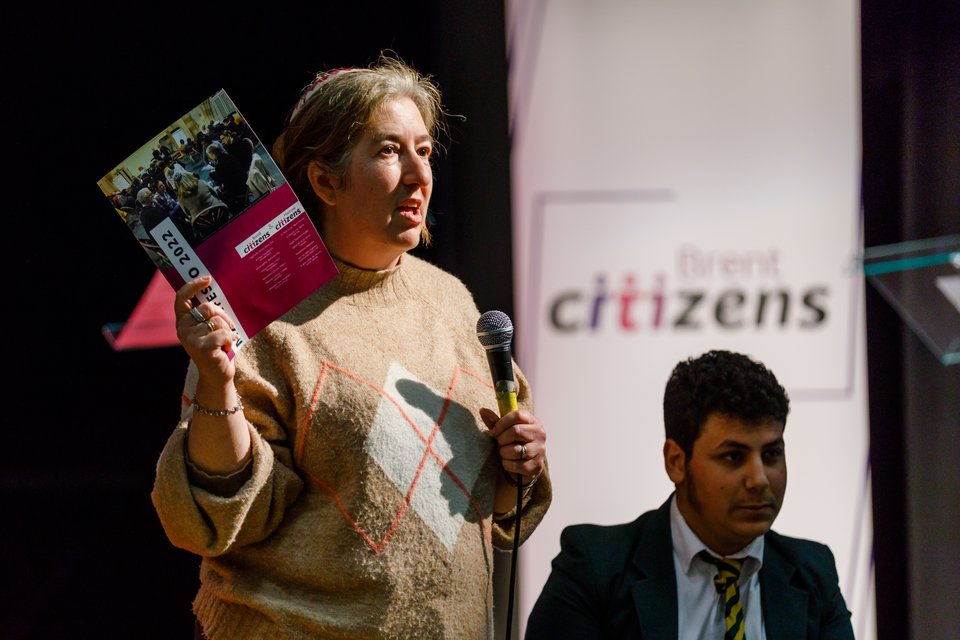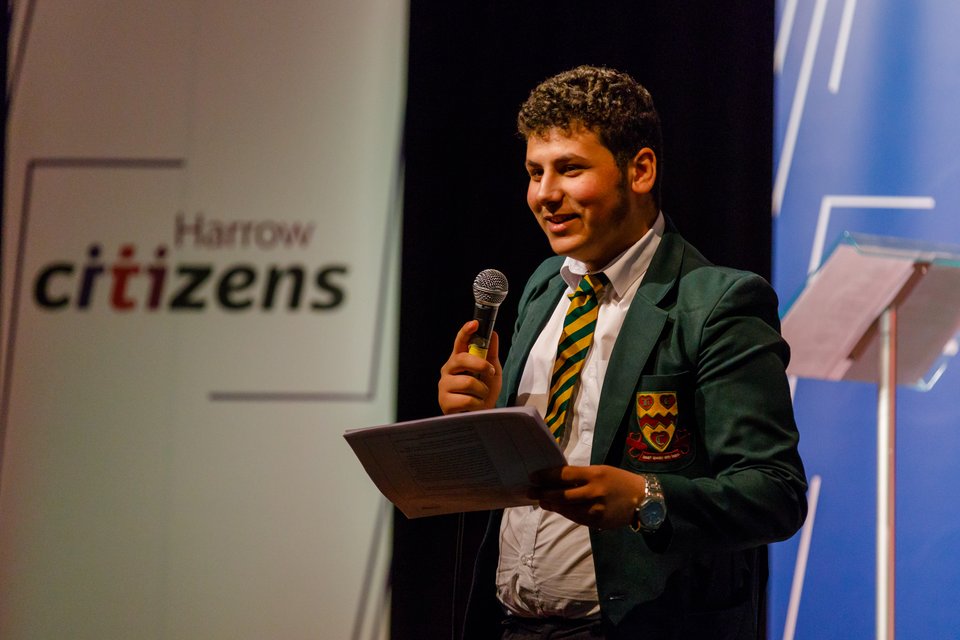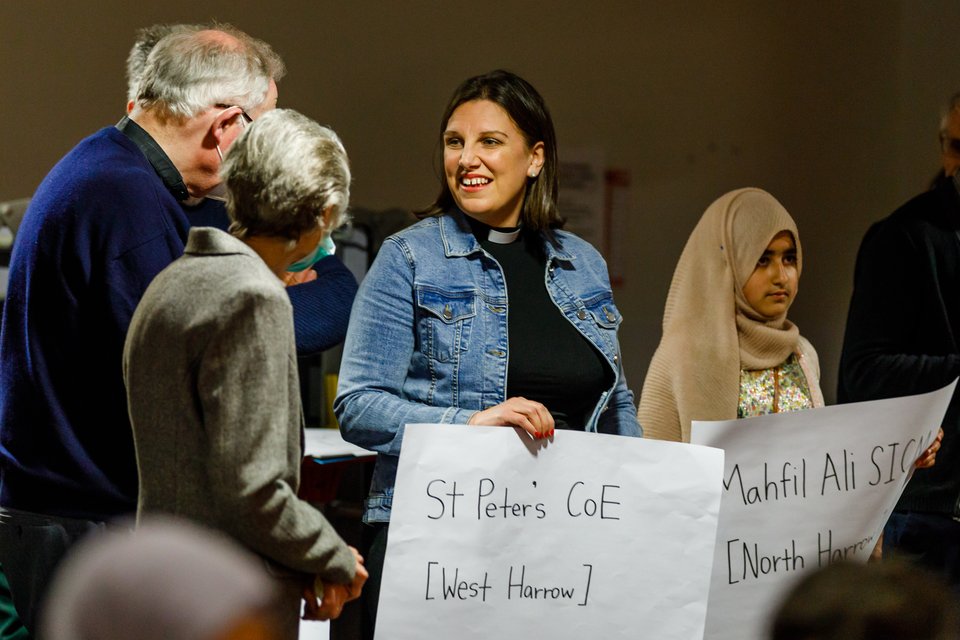 Harrow Citizens saw leaders from three action teams secure a wide range of commitments from candidates Cllr Graham Henson (Labour) and Cllr Norman Stevenson (Conservatives - standing in for Cllr Paul Osborn).
On tackling homelessness, the candidates agreed to piloting a one-stop-shop medical service for vulnerable residents, which will enable those who need it most to receive all their health care (and additional support such as debt relief or housing advice) under one roof and by securing buy-in for the construction of Malachi Homes (high quality modular community-led supported accommodation) on a site in the south of the Borough.
On resettling refugees, both candidates for Harrow Council agreed to continue working with Harrow Citizens to keep resettling Afghan refugee families, with a target of ca 20 families in the coming year;
With regards to tackling low pay and in-work poverty, the candidates agreed to work with us to develop a strategy for championing the London Living Wage with employers and businesses in the Borough.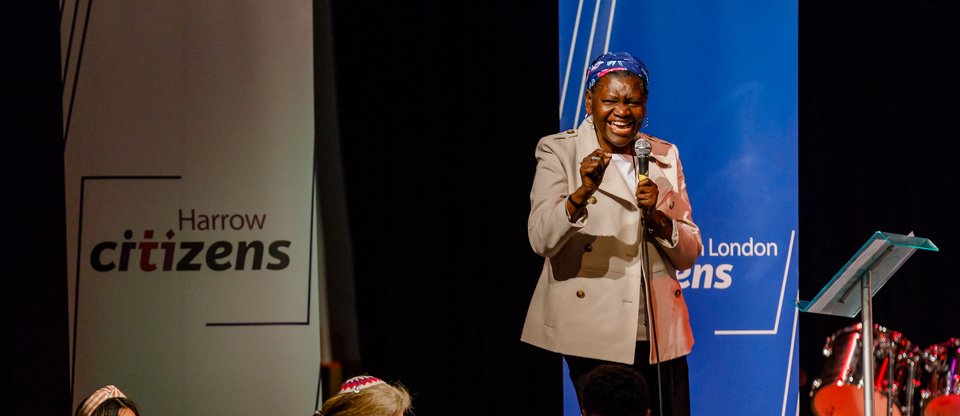 If most of the negotiations occurred without too much tension, it is a testament to the hard work of the action teams who had already built relationships with the relevant Departments and Officers at the Council, thus generating support for their detailed proposals in advance.
Moreover, Harrow Citizens are currently building a new institution from scratch in one of the most deprived neighbourhoods in Harrow: Wealdstone Babybank is entirely run by volunteers, local mums of different backgrounds, who come together every week to support around 35-40 families a week with the costs of raising a baby. They participated in the Assembly, secured a commitment to make their sessions a hub for the Healthy Start scheme and are slowly but surely following in the footsteps of PACT.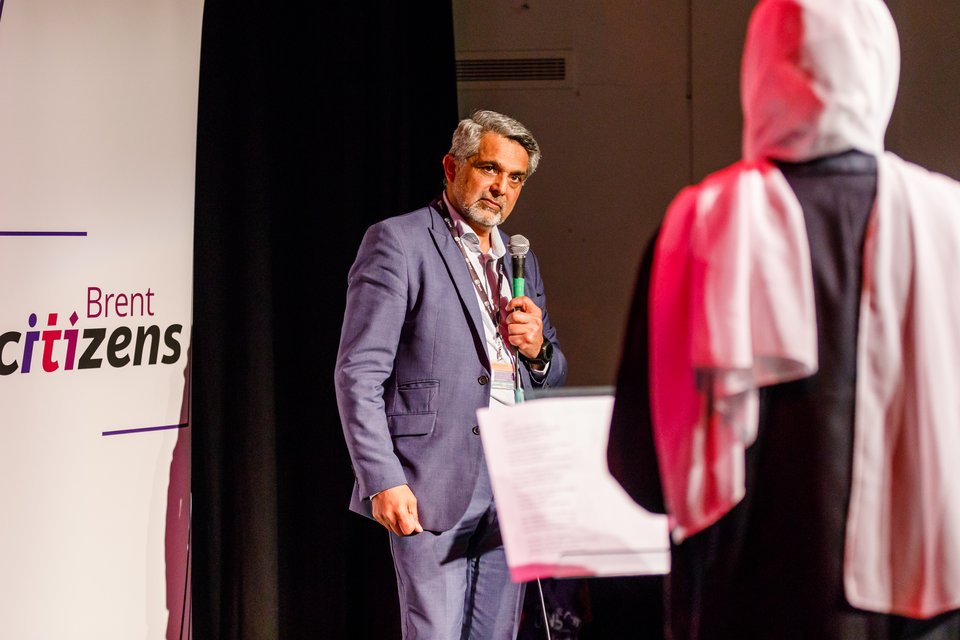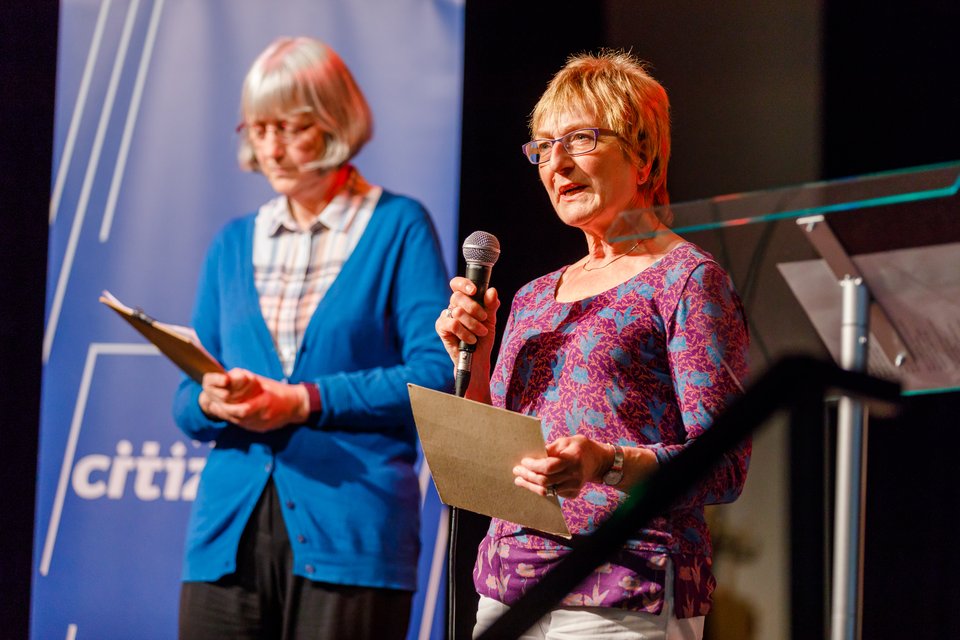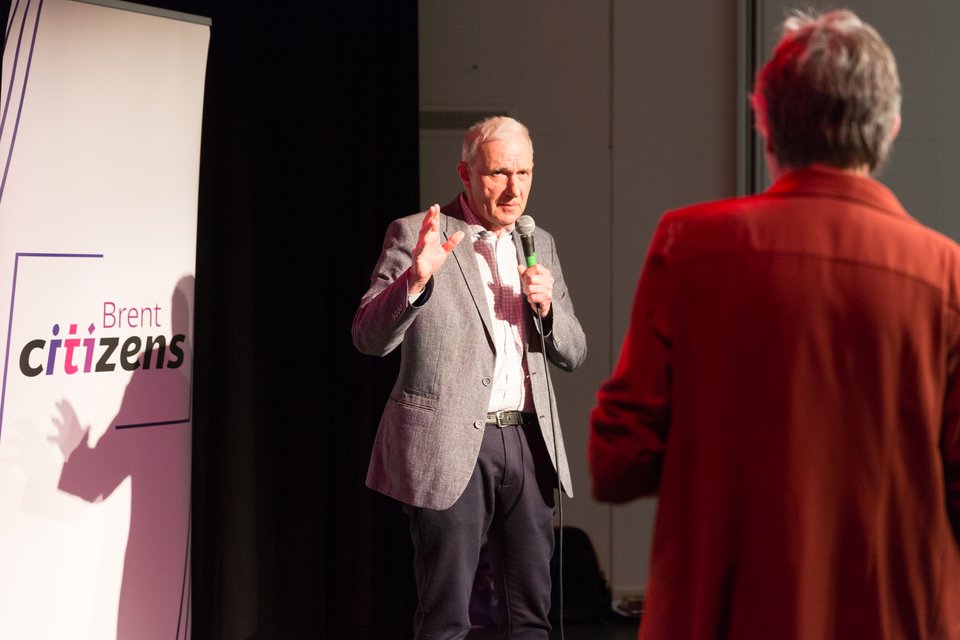 Every Brent Citizens leader that gave testimony, spoke or negotiated was new and had never taken public action with Brent Citizens in this way before. In fact, two of the four negotiators were 14 years old student leaders, Tariq from Ark Academy Wembley and Mariam from Al Zahra Secondary School in Brondesbury: they both competently followed up with the candidates to secure clear commitments on the Living Wage – specifically, for Brent Council to work with us to build an Action Group to make Brent a Living Wage Borough and to set up a Working Group involving other relevant stakeholders to make the Old Oak Common and Park Royal, the largest regeneration site in the country, a Living Wage Zone.
The other two negotiators were migrant leaders – Annalibera, a care worker earning less than the Living Wage and Hakima, an ESOL student - who secured commitments on securing the London Living Wage for care workers following a powerful testimony by fellow English for Action student leader Selam and on improving ESOL provision in the Borough.
Moreover, students from Ark Academy's school band delivered a moving performance on the struggles of life on low pay, having written the lyrics and developed the music entirely by themselves.
Thank you to the candidates for Brent Council, Cllr Muhammed Butt (Labour) and Cllr Anton Georgiou (Lib Dems), for their commitments. No response was received by Brent Conservatives to our invitation to attend this Assembly.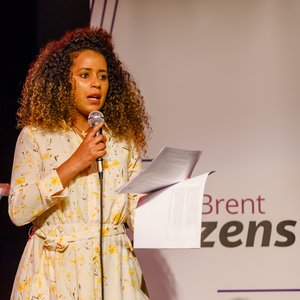 I've been a care worker for more than 6 years now and I'm passionate about my job. But it's becoming harder and harder for me to carry on. I'm paid less than the London Living Wage and so is my husband. We cannot afford to live in a flat of our own because rents are so high. Instead, we are sharing a flat with four others. I often start work at 8am and don't finish until 8pm. Even though I'm out of the house for 12 hours, I only get paid for 5 or 6 of those hours because travel time is not included in my wages and my patients are spread out across Brent. If a client cancels their appointment, I don't get paid. On Fridays, my boss tells me which shifts I need to work the following week. This gives me no time to plan anything with friends or to enrol in any courses, because my shifts change all the time. I'm on a zero hours contract, so it's impossible for me to plan financially and to budget.
Finally, the Assembly was concluded with a shared iftar (the meal to break the fast during Ramadan), catering to all dietary requirements, including to our Jewish leaders who were fasting from wheat products such as rice or bread during Passover.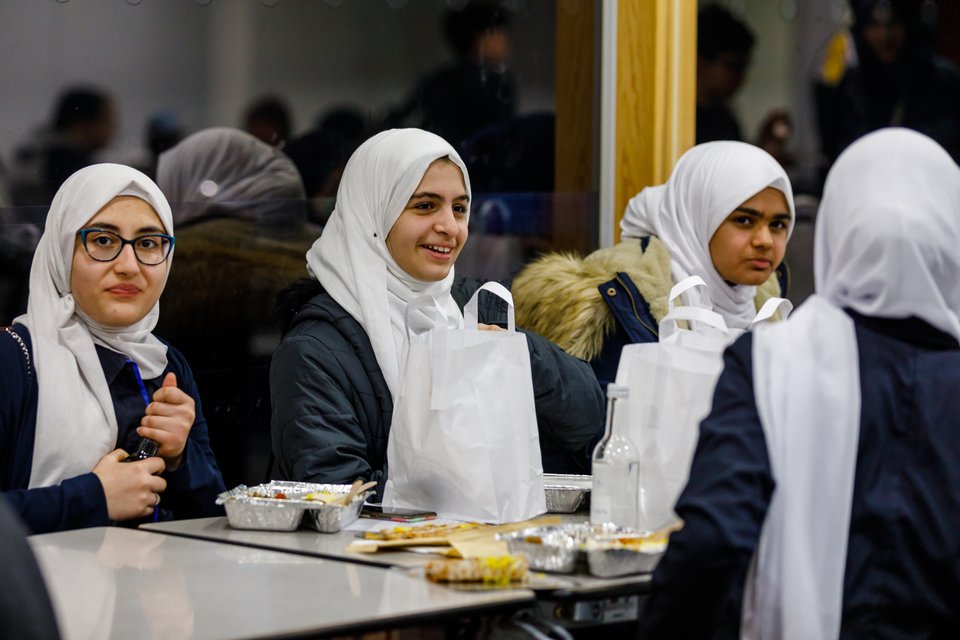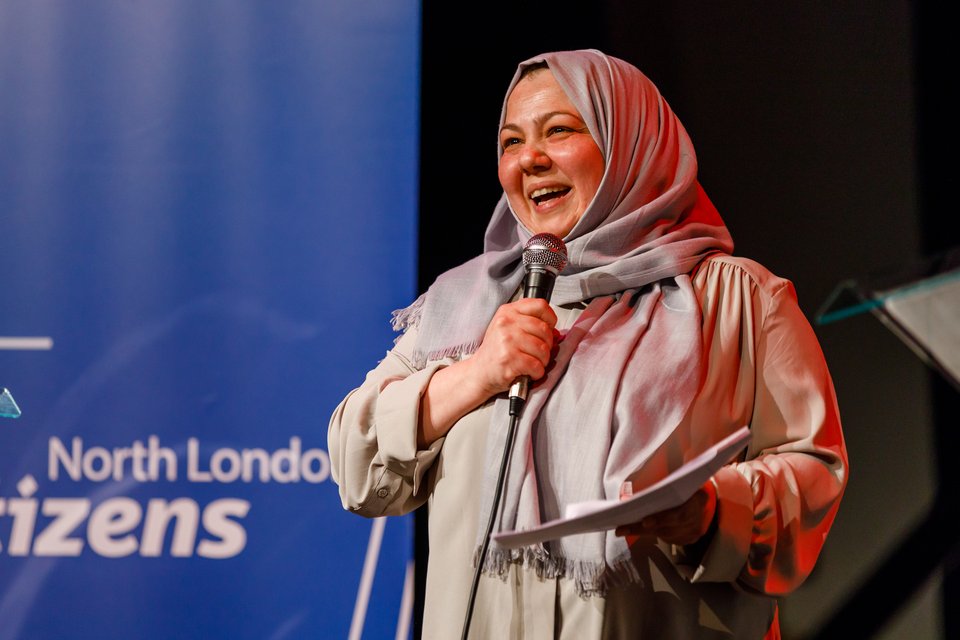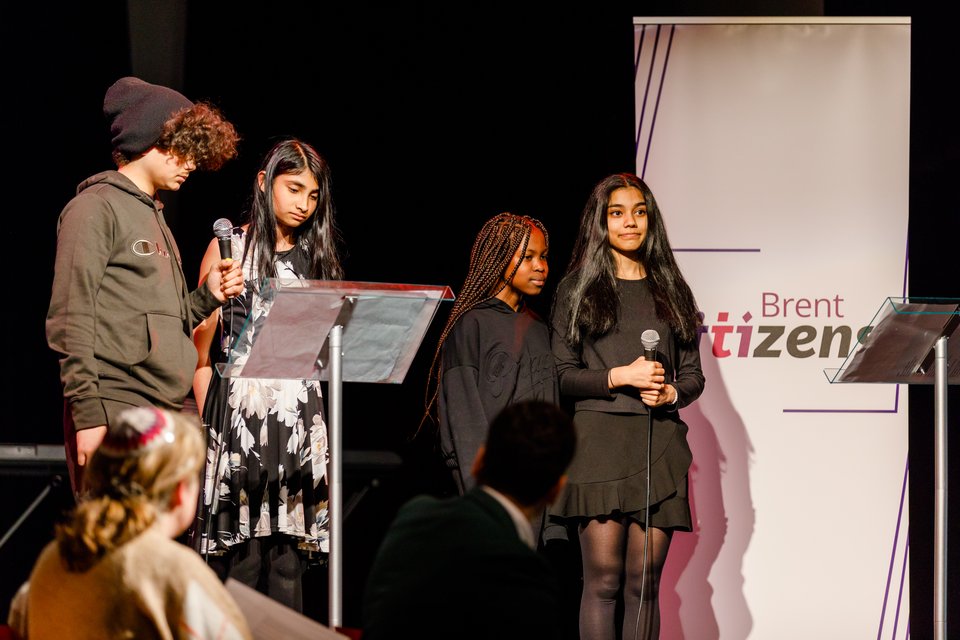 We look forward to working with whoever is elected and holding them to account on our Citizens Manifesto. Onwards and upwards!
All photos were taken by Amanda Rose @amandarosephoto. You can find her website here.
Posted by Daphne Giachero on 4 May, 2022