South London
South London Citizens
Who are we?
South London Citizens is the second oldest Citizens UK Chapter (after TELCO), and is formed of eight local alliances (Croydon, Greenwich, Lambeth, Lewisham, Merton, Peckham, Southwark, Wandsworth) building power for the common good south of the Thames. We believe in the ability of everyday people to come together and create meaningful change in their communities and beyond.
We are an alliance of 100+ organisations, including schools, universities, churches, mosques, synagogues, migrant groups, charities, GP surgeries, and other community organisations.
Together, we organise to tackle injustice in our local communities.
We are currently campaigning on affordable housing, youth safety, migrant rights, mental health, parenting, the climate crisis and ESOL (English for Speakers of Other Languages) provision.
Sign up for updates from South London Citizens using the form below and follow us on Twitter.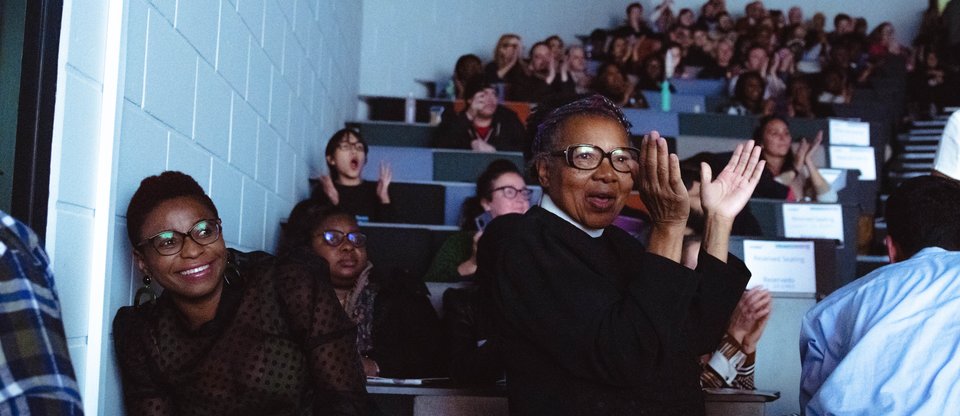 The Covid-19 pandemic put an unprecedented strain on everyone's mental health.
To respond to this challenge, community leaders in South London Citizens worked with local NHS Mental Health Trusts, NHS Commissioners and Local Council leaders to develop a plan to support the community to recover together.
Strategic partners
King's College London
The Brilliant Club
Alliances
Herne Hill Welcomes Refugees
Holy Family
Find out more by visiting our Lewisham Citizens page
St Mary's CE Primary School, Lewisham
Find out more about Lewisham Citizens.
Copleston Church and Community Centre
Rye Lane Baptist Chapel
Oliver Goldsmith Primary School
All Saints, Peckham
St James The Great Primary School
St James The Great Catholic Church
Salvation Army, Nunhead
Dulwich Grove URC
St Luke's, Peckham
Harris Academy, Peckham
Belham Primary School
Surrey Square Primary School
Brandon Baptist Church
Notre Dame RC Secondary School
William Booth College
ShareAction
English for Action
PACT
Camberwell Salvation Army
St Christopher's CofE Church & Pembroke House
Southwark Central Community Hub
The Charter School East Dulwich
The Charter School North Dulwich
Charles Dickens Primary School
Raynes Park Community Church
Wimbledon Salvation Army
Mitcham Salvation Army
Mitcham Parish Church
St Olave's Mitcham
St Barnabas Mitcham
St Mark's Mitcham
Trinity United Reformed Church, Wimbledon
Merton Priory Team (Holy Trinity)
Merton Priory Team (Christ Church)
Merton Priory Team (St John the Divine)
St Mar's Academy
Wimbledon College
YMCA Wimbledon
South West London St George's Mental Health NHS Trust
Martin Way Methodist Church
Croydon (information)
Croydon North Deanery (12 churches)
Woodside Baptist Church
We are rebuilding an alliance in Croydon. If you are interested in becoming a founding partner, please get in touch using the form below.
Wandsworth Citizens (information)
We are rebuilding an alliance in Wandsworth. If you are interested in becoming a founding partner, please get in touch using the form below.
Keep in touch
News, stories and updates