What is Community Organising?
What is Community Organising?
Community Organising is for people who are angry with the ways things are and want to do something about it; for people who feel powerless or frustrated with the system, or worried about the direction the country is going.
By teaching people how to listen, form a team, relate to people in power and hold decision makers to account, we tip the balance of power back towards people facing injustice.
Our method of Community Organising and our training is rooted in alliances of local member organisations who form the social fabric of their communities. We organise with everyone from faith groups to universities, schools, colleges, unions, resident associations and more.
Community Organising training
Since we began running our national training in 1989, we have offered intensive and in-depth training in Community Organising to over 4,000 people. Several thousand more have been equipped with the tools to pursue social change through shorter, local training days.
Through Community Organising our members have been able to build stronger relationships across the community and within their own organisations. Whether it's the local church that has seen its congregation grow through Community Organising, or a school that has gone from "failing" to "outstanding" by re-thinking how it engages pupils and parents – our member institutions join Citizens because it benefits them directly.
90% of our community leaders in new Citizens alliances feel that they are better equipped to build stronger relationships in their own organisation and 82% report that Community Organising enables them to better connect with people of different backgrounds in their area.
It is the development of local leadership that makes the change possible. When we see school students in Newham persuading London City Airport to pay the real Living Wage or see grassroots charities like One Roof Leicester and the Somali parents association SOCOPA transform the way they deliver services and engage with volunteers and "service users" alike, it is because of "ordinary" people stepping up.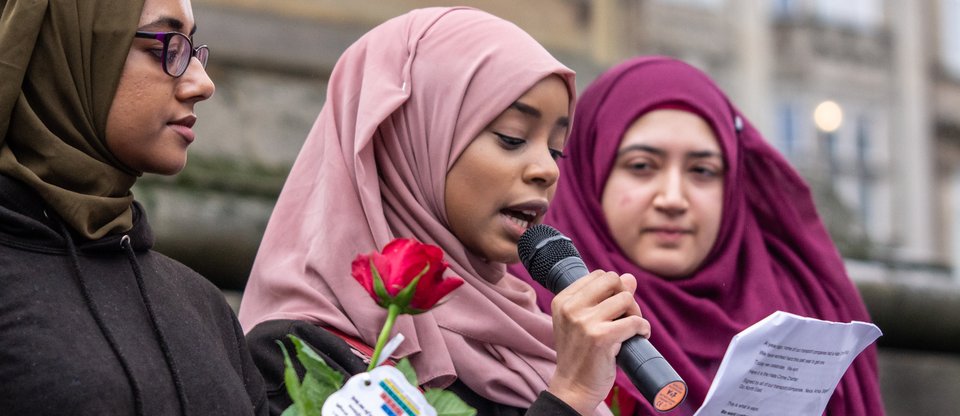 A rich history of Community Organising
Find out more about the history of broad-based Community Organising and take a look at our achievements since we founded in the UK over 30 years ago.