Governance
What are Citizens UK's charitable objectives?
The declared objectives of Citizens UK are for the benefit of the public:
To develop the capacity and skills of socially and economically disadvantaged communities in such a way that they are better able to identify and meet their needs and participate more fully in society.
To assist by directly promoting the more effective working of local and national capacity building institutions designed to pursue that aim.
Our structure and funding
We are an independent body, a registered charity and a company limited by guarantee.
Citizens UK is funded through a number of channels:
Dues from member institutions such as education, trade union, health, religious and community organisations.
Grants from charitable trusts and foundations for specific projects.
Consultancy and training fees.
Contracts with health authorities and universities for development of particular pieces of work.
Individual donations from people who support our work.
Board
We are governed by a Board of Trustees who are Directors of the company. The Board is responsible for strategic policy development, the conduct of our finances, risk analysis and for monitoring performance. The Board delegates authority to appropriate bodies within Citizens UK such as the Living Wage Advisory Council for the Conduct of the Living Wage Foundation. The Board also appoints the Executive Director.
The Board is partly elected by our members and partly by appointment. We have a wide range of skills needed for the conduct of our business. We also represent the diversity of our membership.
A full list of our Trustees can be found here.
Chapters
We have 18 chapters formed of local alliances of member organisations based in various cities in the UK, each of which is overseen by a leadership group. Each leadership group is entitled to appoint one person to attend and vote at our annual meeting. The leadership group has delegated authority from the board to govern the finances, human resources and operations of the chapter.
Each chapter also meets in a Delegates Assembly, where a representative of each member institution in the Chapter decides on campaigning priorities.
Find your local chapter.
Leadership team
The Leadership team is responsible for making decisions on tactics and actions in pursuit of the strategic direction set by the annual delegates assembly. It holds and pursues UK-wide relationship with power, responding to General Elections or issues of scale. It works closely with local Chapter Leadership teams and the Executive team to find a balanced engagement between local campaigns, regional/London campaigns and UK-wide campaigns that reflects the views of local member organisations.
Made up of two to three representatives nominated from each Chapter, participants are ambassadors for their Chapters and remain active within local Chapters to ensure decision making is consistent and relevant.
Staff
The Executive Director has overall responsibility for the day to day management of the work of the organisation. He shares this responsibility with other senior staff who form an Executive team. There is also a Senior Management team which allows an opportunity for line managers to meet regularly and review performance.
The majority of staff are professional Community Organisers and project teams who are backed up by a small finance, communications and administrative HQ team.
Find out more information on our staff or visit the relevant local Chapter page.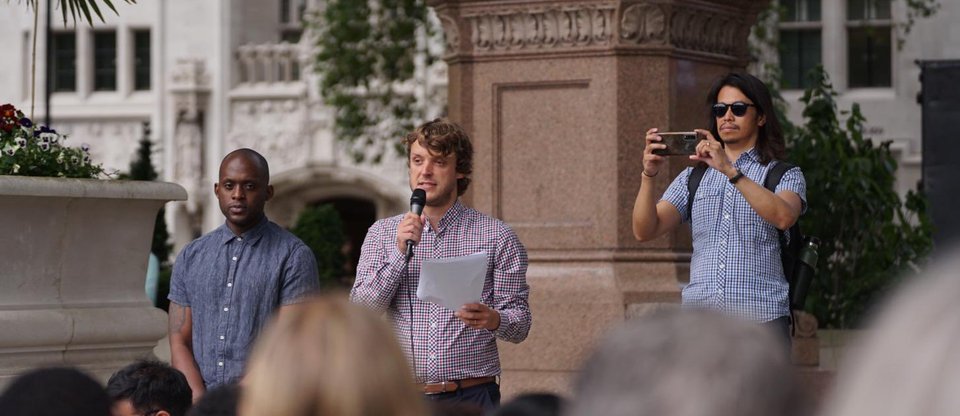 Meet our trustees
Our trustees bring a wealth of experience from across civil society. Find out more about our Board of Trustees.