London Citizens
LONDON CITIZENS
We're working together to make change on the issues that matter to our communities, from campaigning for zebra crossings on dangerous roads, to reforming the immigration system, to the Living Wage campaign.​
We're bringing together everyday people and local organisations to build a better, fairer London.
After listening to the needs of hundreds and thousands of Londoners from vastly different backgrounds, London Citizens created a manifesto that we believe can transform our city.
Our people powered manifesto was brought to the top two mayoral candidates, Sadiq Khan and Shaun Bailey, in the 2021 London Assembly where on the 28th of April, over 5,400 community leaders from London Citizens gathered to secure commitments from the next Mayor of London on issues of justice that matter to us.
Both Sadiq Khan and Shaun Bailey were engaged by people affected by the five priority issues from our London Citizens Manifesto 2021.
The Assembly was a mix of powerful testimonies, creativity and negotiation with the candidates. In a year where we have been physically distanced from each other, and when so many of our world's injustices have been laid bare, it was vital for us to come together in order to win change.
The evening proved that everyday people have the ability to shape the world around them, and build power to move 'the world as it is' closer to 'the world as it should be'!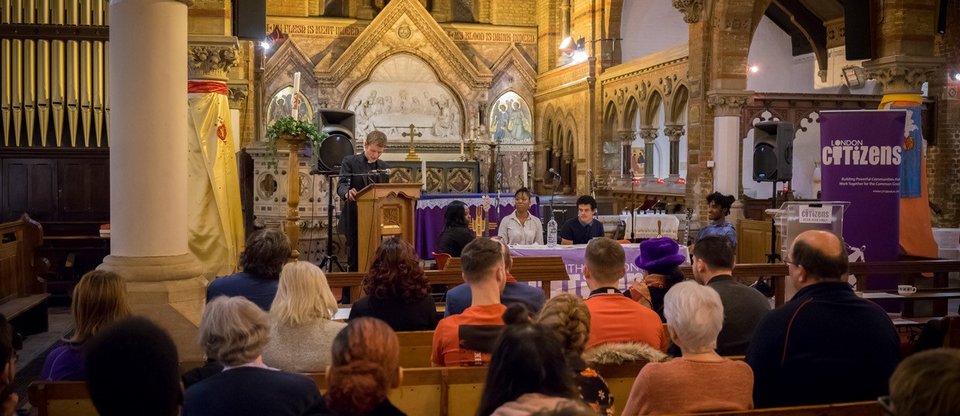 Read more about our 2021 London Assembly
Our London Assembly was a people-powered event attended by our diverse member organisations
Keep in touch