The Living Wage Campaign
The campaign for a real Living Wage
A movement of independent businesses, organisations and citizens who believe a fair day's work deserves a fair day's pay.
Launched by Citizens UK in 2001, the Living Wage campaign has won over £1.8 billion of additional wages, lifting over 260,000 people out of working poverty.
Our asks
The Living Wage is an hourly rate, calculated according to cost of living in the UK by the Living Wage Foundation. The UK Living Wage is currently £9.90 per hour. The London Living Wage is currently £11.05 per hour.
The calculation takes into account a basket of essential goods and services and provides the amount a worker should earn to give their family a basic but acceptable standard of living.
We're campaigning to ask every employer to step up and ensure that all their staff and contractors, from cleaners, to security guards to catering staff, get at least the real Living Wage.
Poverty is characterised by the inability to participate in the social and cultural life of society. Since being paid the real Living Wage I've been able to save a deposit and move out of the poor accommodation I was in. Everyone in Nottingham should be able to live, not just survive. Kristiyan Peev, chair of our Living Wage campaign team in Nottingham
The story of St Antony's Catholic Primary
Supported by London Citizens, St Antony's Catholic Primary School's Living Wage campaign began with a survey carried out by Year 6 pupils of the local church and school population. "Our survey found that almost half of parents earned less than the Living Wage," Ms. Yvonne Wade, Deputy Headteacher at the school said. "No wonder families couldn't get a proper meal on the table, or spend enough time together. There was a need for change. We told City Airport: 'No is not an option, we can't wait'. And we won."
During the pandemic, St Antony's Catholic Primary School's is actively supporting the campaign "A Living Wage for Key Workers" (to read more about this campaign, click here).
A brief history of the campaign
The movement began at a meeting in East London, when the grassroots organisation Citizens UK brought together churches, mosques, schools and other local institutions to talk about the issues affecting their communities.
One issue came up again and again – low pay.
The gap between the legal minimum and the amount needed for families to live on was having a big impact on people from all walks of life.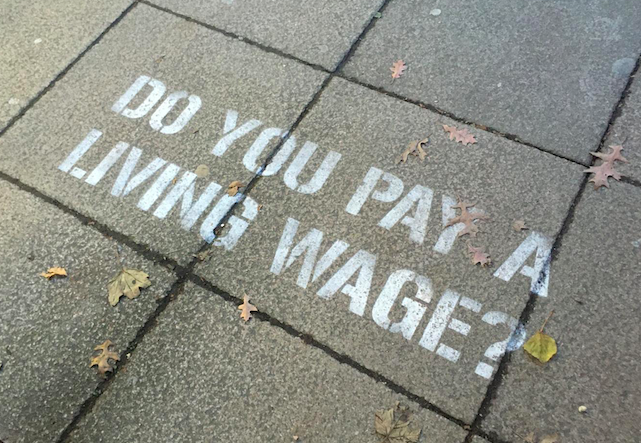 At the time the government's minimum wage was just £3.70 an hour.
Some people were working two or three minimum wage jobs and still struggling to make ends meet. Parents told us it was taking a huge toll on family life.
Out of this meeting, a powerful movement of faith leaders, trade unions and community organisations came together to call on major employers in the capital to pay their staff a London Living Wage.
Read more about how Community Organising and the Living Wage Foundation built the movement from the ground up.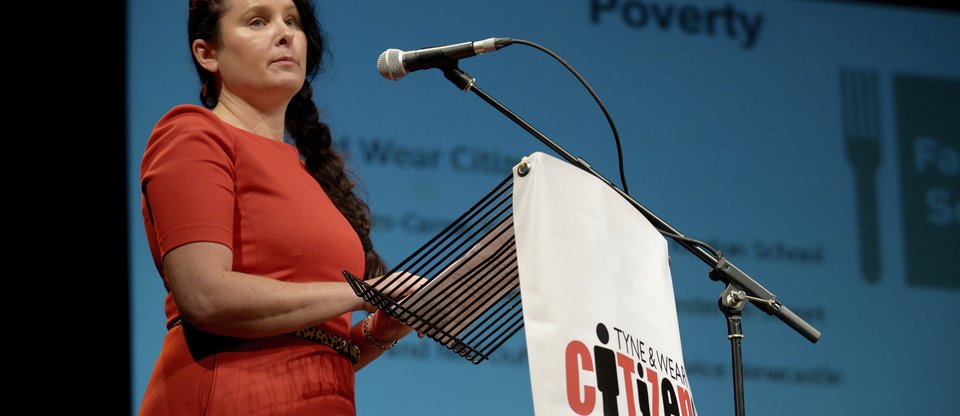 How you can get involved
Read more about how Community Organising and the Living Wage Foundation built the movement from the ground up.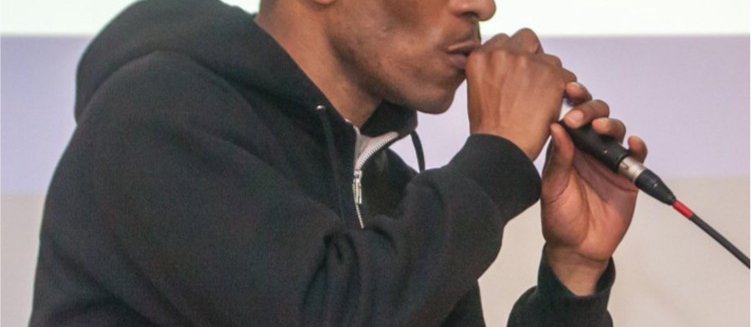 Spotlight on a Living Wage employer
Community Souls is a community interest company based in north London that trades as a cleaning company, employing and supporting adults who are furthest from the job market.