The Olympic legacy has proved to be bittersweet, but still shows the power of communities
The Olympic legacy has proved to be bittersweet, but still shows the power of communities
By Emmanuel Gotora, Lead Organiser, The East London Citizens Organisation (TELCO)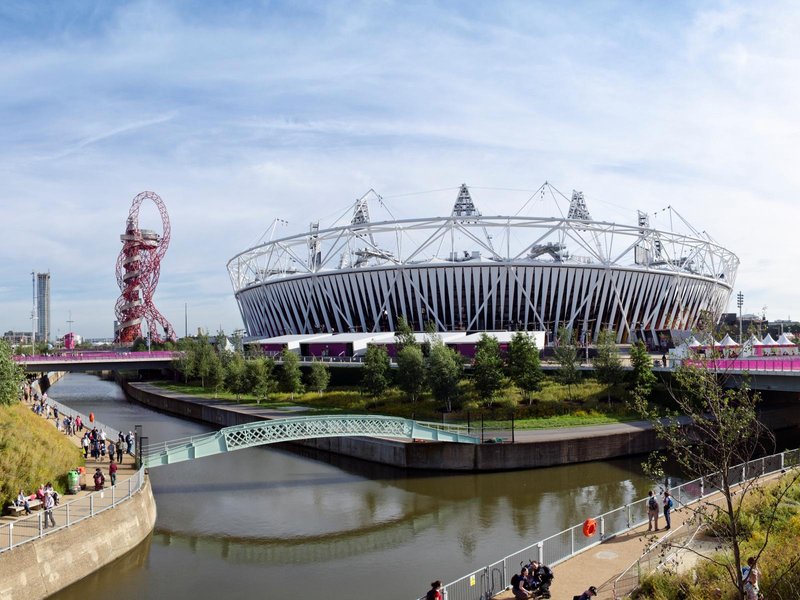 Today marks ten years since the 2012 Olympic Games.
At the time, members of The East London Citizens Organisation (TELCO) were excited about what this could mean for local people. The hopes of development, particularly for affordable housing, rippled through communities who believed area would be left with meaningful impact by the Games.
Beginning in 2003, TELCO leaders held thousands of conversations to develop the People's Ethical Guarantee for the Olympics and worked tirelessly to ensure a powerful Olympics legacy.
In 2004, they struck a deal with Ken Livingstone, Mayor of London at the time, and Sebastian Coe, Chair of the London 2012 Bid Team, London's Organising Committee for the Olympic Games, offering their support for the London bid if there were commitments on important local issues.
The People's Ethical Guarantee included paying workers the real Living Wage; training local people; ensuring that 50% of the jobs created would go to workers and businesses in the five Olympic host boroughs; and 2,012 new, affordable homes constructed through a community land trust.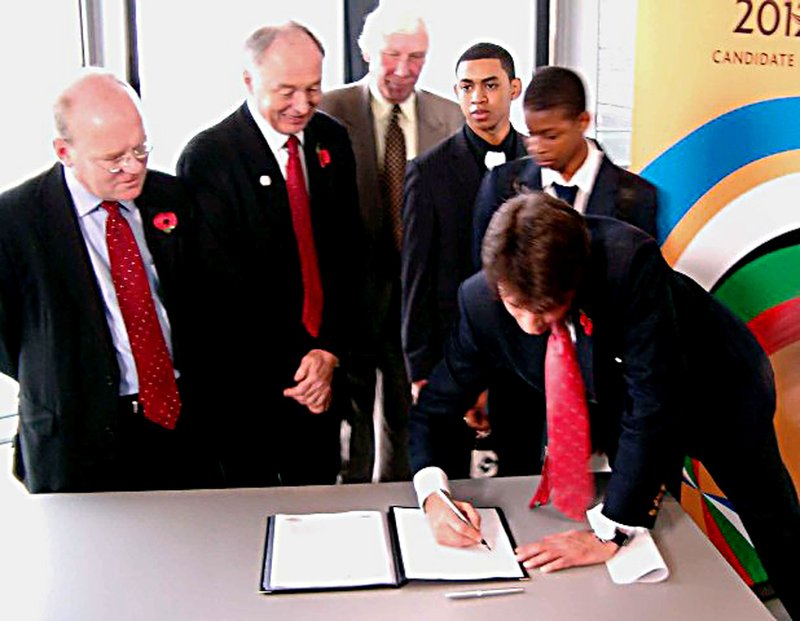 Seb Coe signing the People Ethical Guarantee with young TELCO leaders from St Bonaventure's Newham and Norlington Secondary School
They agreed to all of these demands, including a commitment to 50% affordable housing on the Park including at least 100 Community Land Trust homes. Later, Coe promised that regeneration of the area would create between 30,000 to 40,000 new homes, much of which would be affordable housing for local key workers such as nursers or teachers.
In July 2005, London won the bid to host the Olympic Games – vowing to be a "model for social inclusion".
Leaders from TELCO ramped up the pressure.
They saw major successes: the Olympic Delivery Authority (ODA), The London Organising Committee of the Olympic and Paralympic Games (LOCOG), and the London Legacy Development Corporation (LLDC) accredited with the Living Wage Foundation, formally committing to paying all of their employees the real Living Wage. Additionally, thousands of workers from the local area benefitted from the creation of these new jobs.
TELCO's own Olympics jobs campaign placed 1,500 local people into Games-time roles, adding £1.5m to the local economy during this time. Following the Games, TELCO also won commitment from the London Stadium to become an accredited Living Wage employer as part of the Olympic legacy.
Not stopping there, TELCO leaders pushed for the London Legacy Development Corporation (LLDC) to create the Labour Agency Vendor Accord (LAVA), which ensured that employers working on the Games paid workers the real Living Wage, as well as wider compliance on standards like non-exploitative use of zero-hours contracts.
This also led to the London Citizens Workers Organisation being formed, with workers and local people standing in solidarity, creating a league table for employers on their compliance with paying workers a real Living Wage and overall working conditions.
Through the work of TELCO, London 2012 was the world's first Living Wage Olympics.
TELCO leaders have also continued to campaign for more genuinely affordable housing on the Park, and pioneered London's first Community Land Trust (CLT) at St Clements in Bow. This pilot of 23 genuinely affordable homes based on income were commissioned by then London Mayor Boris Johnson as proof of concept for what was possible on the Olympic Park.
Despite these powerful wins, the provision of genuinely affordable housing falls well short of the 50% promised and much of what is described as affordable is not genuinely affordable. Ten years on the commitment to 'up to 20 CLT homes' falls incredibly short of the 100 promised, and these are still to be built.
Many local people look on at the new developments that have cropped up all over the Park and ask who they're built for – in their eyes, it certainly isn't for local people, as many cannot afford to live there.
TELCO's housing campaign has won an increase of 62 additional genuinely affordable homes at Chobham Manor, a further 110 at East Wick and Sweet Water and over 300, including socially rented housing at Upton Gardens (former Boleyn Site).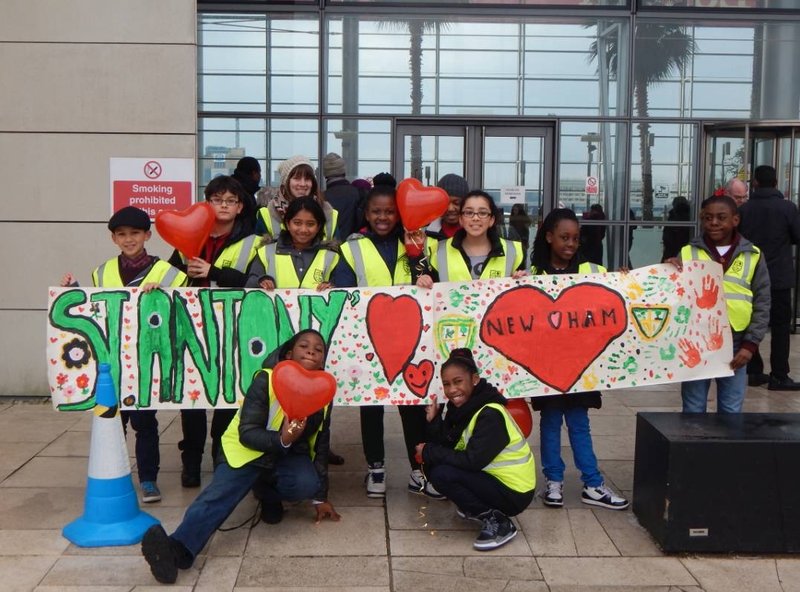 St Antony's Primary School taking action on the former Boleyn Site at Upton Gardens
However, housing is an issue that continues to cloud the Olympic legacy. It's why we're calling for the Mayor of London, the LLDC and elected leaders in the former Olympic host boroughs, to be more ambitious about the last neighbourhood on the Olympic Park by delivering a community-led housing inclusion zone with 100% genuinely affordable housing, with Community Land Trust homes playing a more significant role.
To ensure the Olympics leaves a legacy to be proud of, there is more that can be done. But let's not forget the landmark wins along the way.
Posted by Aanisah Khan on 26 Jul, 2022