Living Wage for Social Care
Living Wage for Social Care
The real Living Wage is an hourly rate, calculated according to cost of living in the UK. The UK Living Wage is currently £9.50 per hour. The London Living Wage is currently £10.85 per hour. 73% of care workers are paid below the real living wage.[1] Better wages improves care quality and staff retention.[2] According to a Resolution Foundation report (April 2020) 4 out of 5 care workers are women, 1 in 5 are Black, Asian or Minority Ethnic and 1 in 5 are Single parents.[3] We cannot tackle structural racism and sexism in the workplace unless we act on wage inequality in social care.
The Cost of Change
Funding for a Living Wage for Social Care would cost UK government an extra £1.4 billion per year with nearly half recouped in reduced benefit costs and increase income tax revenue. A House of Commons Committee has published figures (October 2020) backs care worker wages to rise beyond the national minimum and wider social care reform through an urgent £7 billion financial settlement from central government.[4]
Who Cares about Social Care?
Around 8 in 10 people recognise that care workers are underpaid and deserve a real living wage. [5] Citizens UK are asking for a living wage for care workers and are working with a broad alliance of national leaders and care providers around this campaign.[6] It's working. In the last year we have seen more than 2,500 care worker wages uplifted through Living Wage Accreditation including Sunderland City Council and Newham Council. The Future Social Care Coalition is also calling for substantial wage increases in the sector and 'parity of esteem' with the NHS.[7]
New research shows that 56% of care workers skip meals due to low pay, whilst 73% said they were struggling to afford their day-to-day essentials like. Sadly, 87% also said they worry so much about money that it affects their everyday life.
How can they take care of others when they aren't paid enough to take care of themselves?
We are asking care sector employers and and Local Authority Leaders to:
Write to The Prime Minster urging him to deliver his promise on Social Care
Work with us for Social Care to achieve parity with the NHS.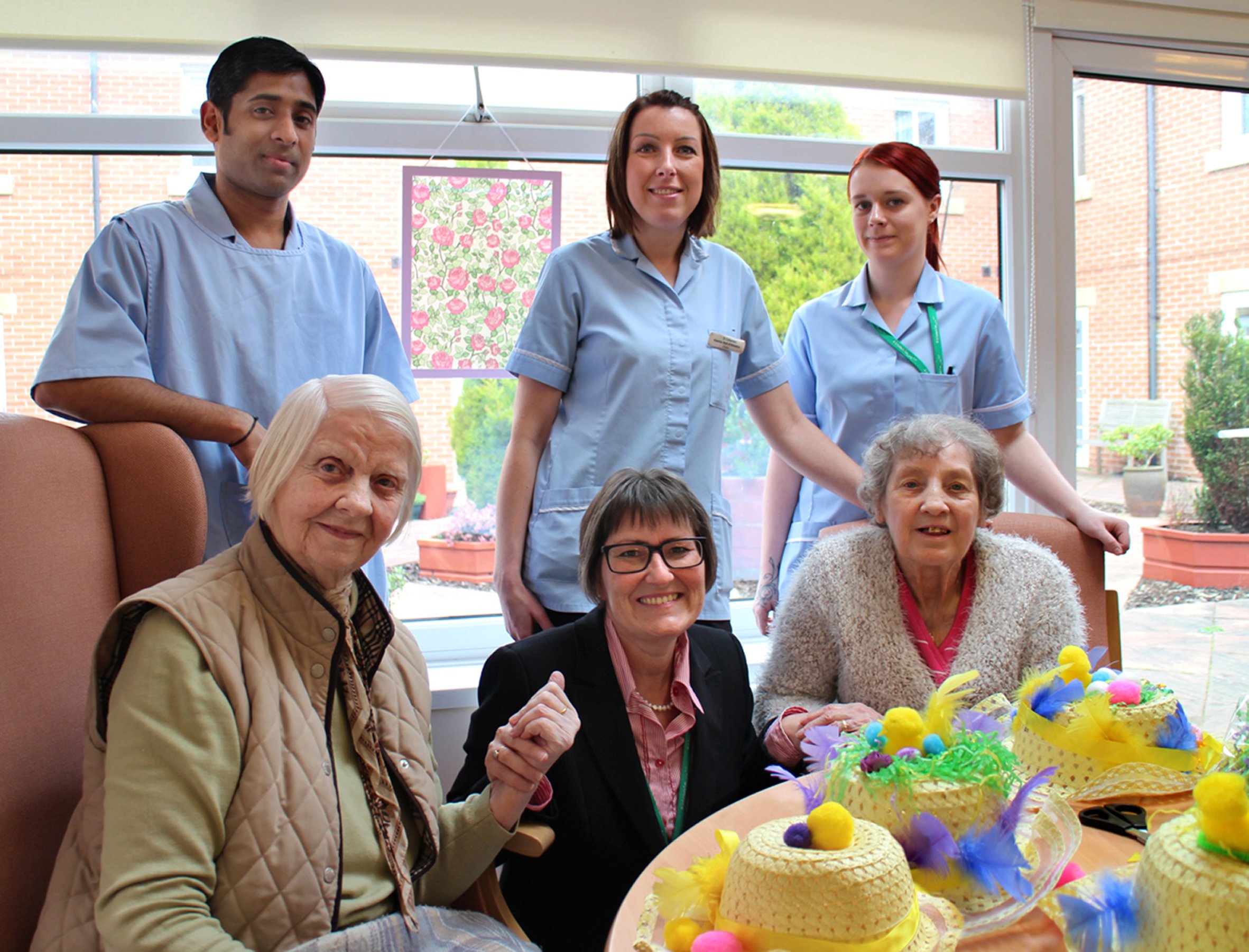 Ask your MP to help win a Living Wage for care workers!
How can they take care of others when they aren't paid enough to take care of themselves? Write to your MP and ask them to fight for a Living Wage for care workers.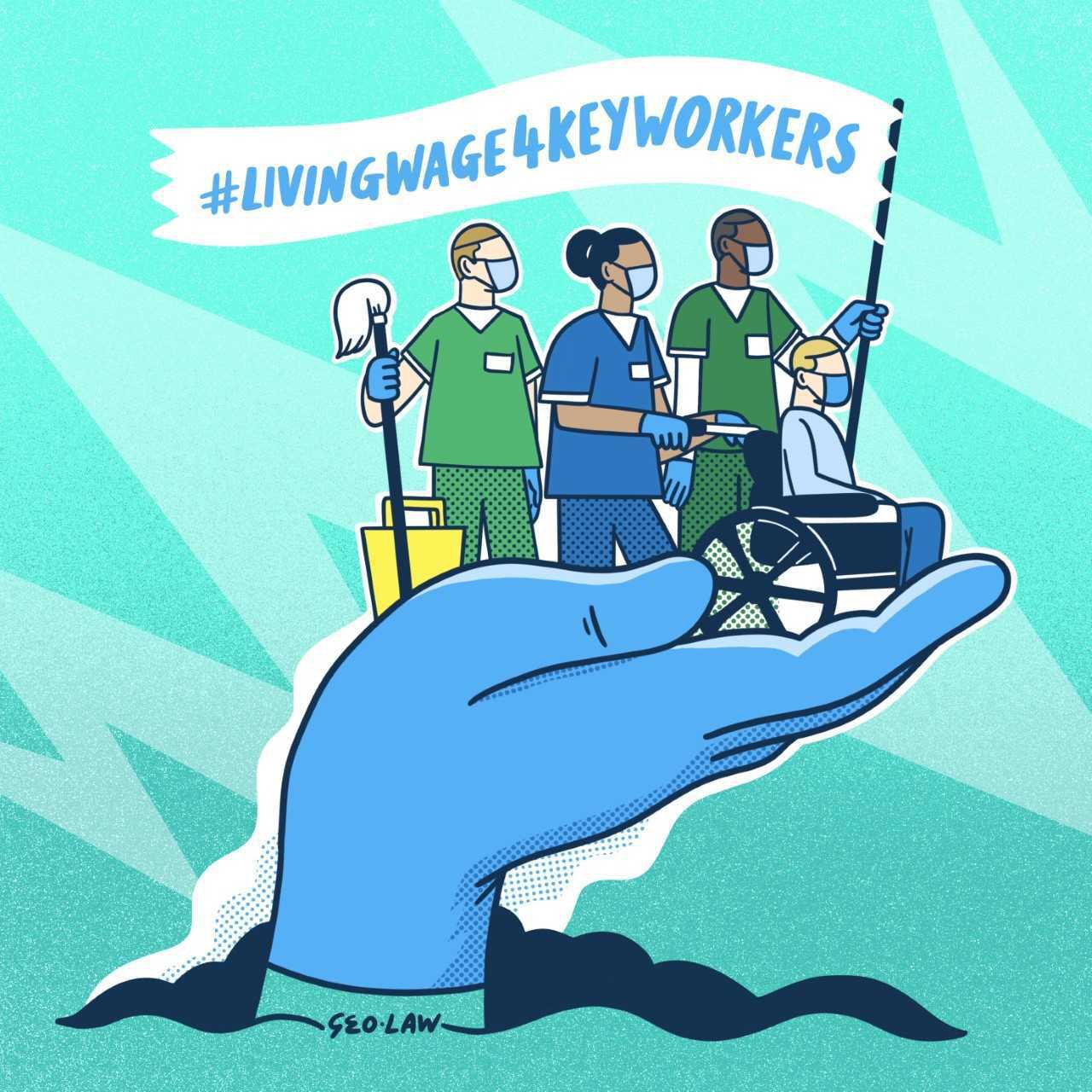 George Law
Sign the Petition and Stay in Touch
Social Care is underfunded and in urgent need of reform and a real plan of action from Central Government. Local Authorities and Social Care Providers need to have the resources to pay a real Living Wage to Careworkers.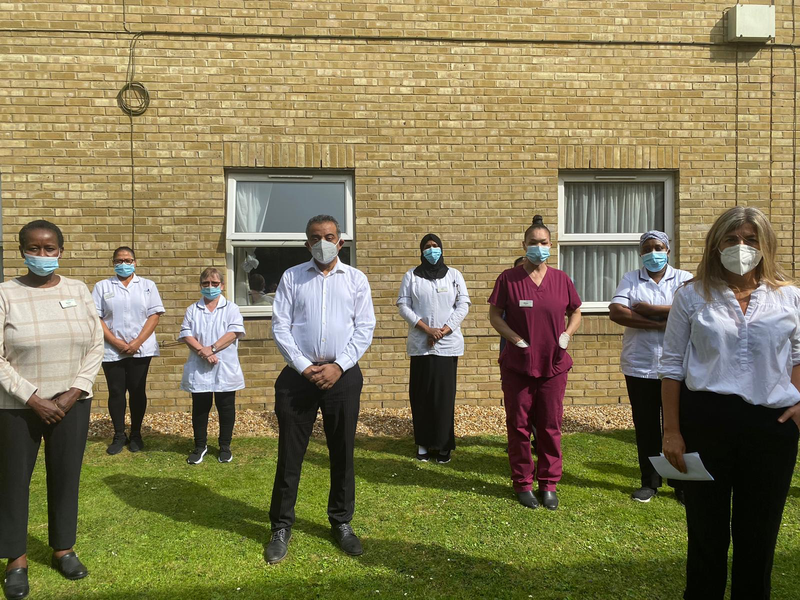 Careworker Living Wage Charter
If you are are leader of a Civil Society Organisation or a Member a Parliament or Council, sign our Care Worker Charter calling for a financial Settlement for a real Living Wage in Social Care.