Making London a Living Wage City
Making London a Living Wage City
London Living Wage Rate: £13.15 per hour
London Living Wage Rate: £13.15 per hour
'Making London a Living Wage City' is a campaign launched by Citizens UK and Trust for London, to put £635m of wages back into the pockets of low-wage workers in London. Our vision is simple - we would like everyone in the capital to get the real Living Wage.
Rent is up, bills are through the roof and millions of workers are still not being paid a real Living Wage. The rising costs of living are affecting everyone, and the lowest paid are at the sharp end - but it doesn't have to be this way.
London Citizens and the Living Wage Foundation are working with the Mayor of London to make London a Living Wage City. As well as focusing on the issues around low pay and the cost of living crisis, the impact of the new funding will also tackle precarious work through Living Hours – a standard to help workers get the hours they need to make ends meet and protect them from job insecurity.
What is the London Living Wage?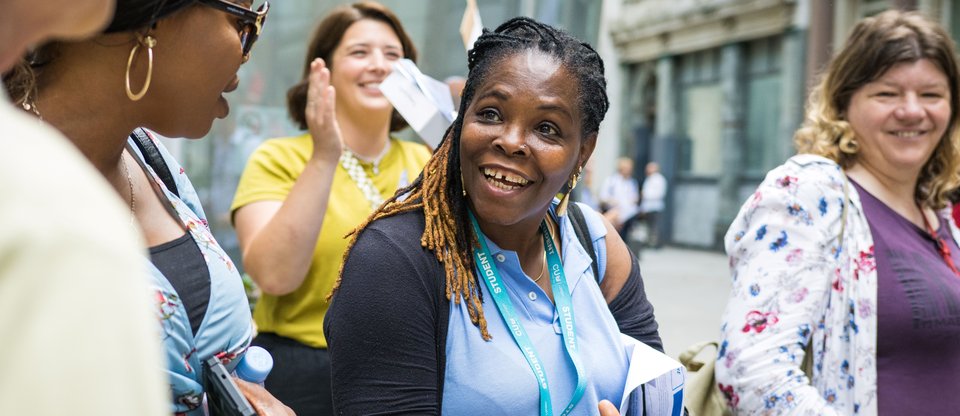 The London Living Wage is £13.15 an hour, for everyone aged 18 and above. The real Living Wage is the only UK wage rate based on the cost of living and voluntarily paid by over 13,000 UK businesses who believe their staff deserve a wage which meets everyday needs.
Our asks
Our ambition is to identify low-pay sectors and employers and ask them to accredit with the Living Wage Foundation and commit to paying the real Living Wage, ultimately putting over £635m back into the pockets of the lowest-paid workers in London over the next 4 years.
Key facts and figures
New analysis of Annual Survey of Hours and Earnings (ASHE) data by the Living Wage Foundation shows London has a higher percentage of jobs below the real Living Wage than the UK as a whole for the first time ever.
575,000 jobs in London still pay less than the real Living Wage, putting those workers and their families in or at risk of poverty.
Low pay is much more prevalent in some sectors than it is in others – in particular, the 'Accommodation and food services' (hospitality) is the sector with the highest proportion of low paid jobs across the capital, with 52.9% of jobs being below the Living Wage. This is followed by 'Wholesale and retail' (31.4%) and 'Adminstrative and support services' (26.8%).
Individual Boroughs in Outer London are particularly impacted. For the first time ever, all the top five Local Authorities with the highest proportion of below Living Wage Pay are in Outer London: Haringey (34.2%), Bexley (33.1%), Redbridge (31.9%), Waltham Forest (30.4%) and Harrow (29.8%). Meanwhile, eight of the top ten most impacted Boroughs are also in Outer London.
By contrast, the City of London (3.6%) and Tower Hamlets (5.7%) have the lowest numbers.
So, how are we going to achieve this, and how can you get involved?
Read the Action Plan, written in conjunction with our partners and including forewords from our steering group Co-chairs and funder, Trust For London. This document will be periodically updated as our strategy progresses.
The impact of low pay
Earning less than what it costs to live has pervasive effects on health and family life. A recent Living Wage Foundation study found that 27% of full-time workers earning less than the Living Wage had skipped meals regularly for financial reasons in the past year; 46% thought the pay they received negatively affected their anxiety levels, and 31% of parents said that the pay they received negatively affected their relationships with their children.
It doesn't have to be this way. Everyone needs to earn a wage they can live on, that provides security.
During the event, we heard a testimony from a Y11 student...who spoke about the difference that him, his mum and family are experiencing now that his mum has moved onto a Living Wage job after being paid the minimum wage for many years as a cleaner. She takes more pride in her work and can afford to buy essentials such as more food and a desk for her kids at home. The student spoke about how he is now able to spend more quality time with his mum as she doesn't have to work as many hours as before and how his school work has improved now that he has a desk at home to do his homework and revision. A North London Citizens Community Organiser describing testimony heard during a listening assembly on the Real Living Wage
Who's affected by low pay in London?
As is the case across the country, low pay is a gender issue in London. 24% of women in the capital are paid below the Living Wage, compared to just 16% of men.
Workers from racialised groups are more likely to experience low pay in the capital. Living Wage Foundation research shows that across the UK, Black workers are around 50% more likely to earn below the Living Wage than white workers are and racialised communities are more likely to experience insecurity at work. The fact that London has the largest ethnicity pay gap of all regions of the UK suggests that such low pay disparities will be more pronounced still in the capital.
People with disabilities are disproportionately affected by low pay. Among low-income Londoners such as social housing tenants, those with a disability are paid 23% less than those without a disability. Low pay in social care also affects those with disabilities because it reduces the continuity and quality of care received.
Institution-Specific Resources
Here are some institution-specific resources we recommended to members to raise the profile of this campaign.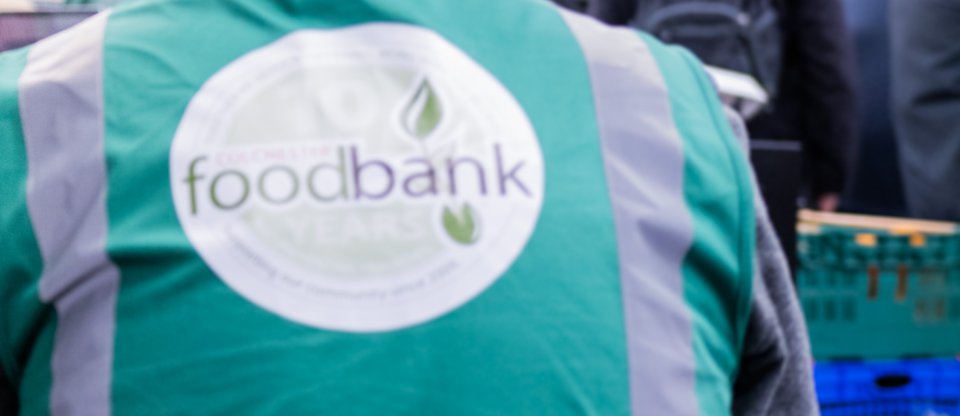 Trust for London has released new reports on several low pay indicators from London's Poverty Profile. These contain information on: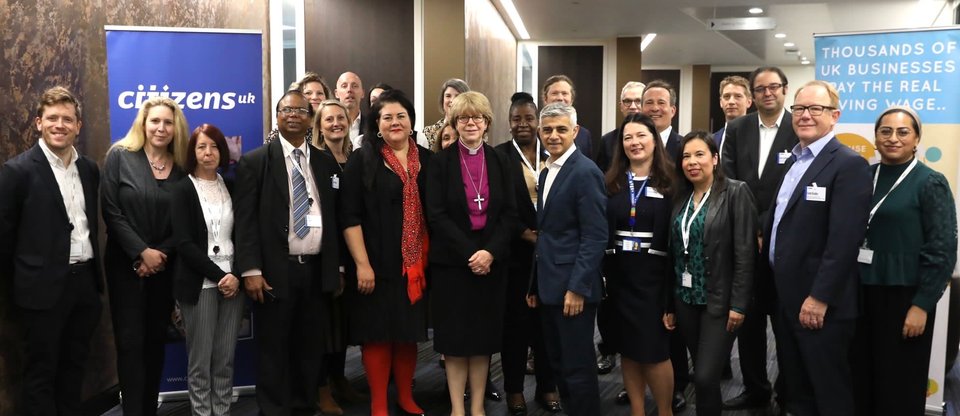 The Steering Group for the project is made up of a coalition of civil society, business and public organisations, with co-chairs including Mayor of London Sadiq Khan, Rt Revd and Rt Hon Dame Sarah Mullally DBE, Bishop of London, and Anna Purchas, London Office Senior Partner at KPMG.
BACKGROUND
In 2007, Trust for London invested close to £1m in the Living Wage campaign as part of a 4-year Special Initiative. That £1m generated a £100m social impact of pay increases for people on low incomes. The Special Initiative also enabled the creation of the Living Wage Foundation, which now 10 years on, has brought the total impact of the campaign up to £1.3bn of increased wages (around 45% of this in London, and not counting the additional impact created through the Government's increased minimum wage). There is an opportunity to create a second step change in the impact of this campaign through 'Making London a Living Wage City'.
Trust for London funding will boost Citizens UK's capacity to organise workers and communities; engage and accredit employers to pay the real Living Wage; and further build the profile and support for their biggest campaign.

About Trust for London
Trust for London is an independent charitable foundation tackling poverty and inequality in London. Trust For London focuses on funding voluntary and charity groups and awards around £10 million in grants yearly, supporting up to 300 organisations at any one time. The Trust also funds independent research and provides knowledge and expertise on London's social issues to policymakers and journalists.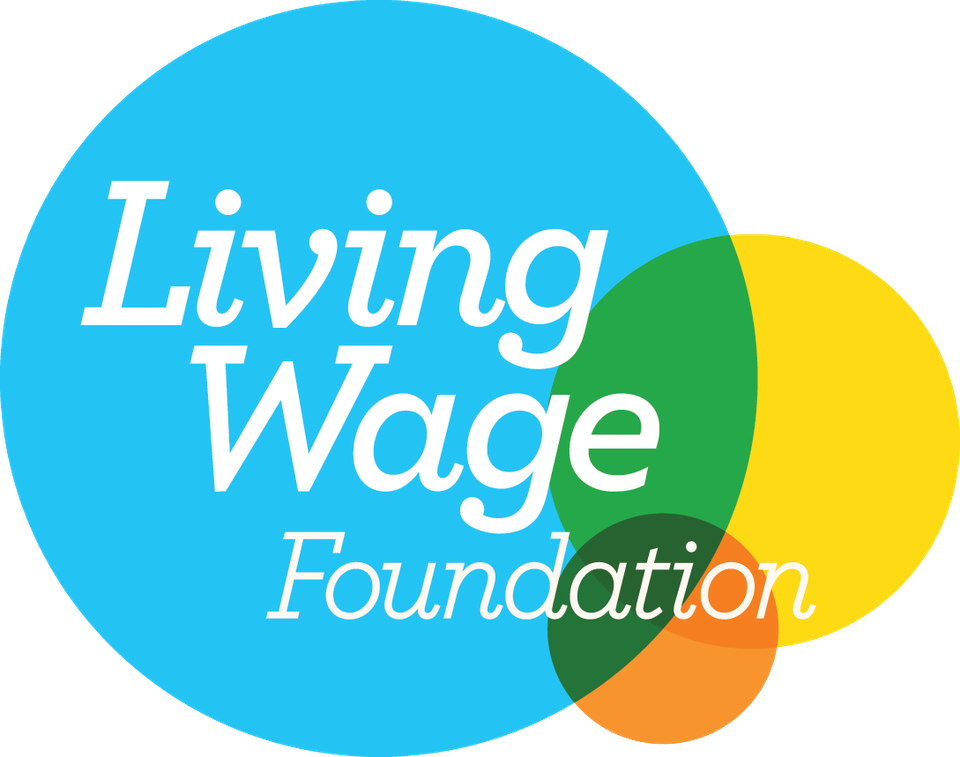 About the Living Wage Foundation
Launched by Citizens UK in 2001, the Living Wage campaign has won over £1.8 billion of additional wages, lifting over 260,000 people out of working poverty. The Foundation is our organisation at the heart of the independent movement of businesses and people that campaign for the idea that a hard day's work deserves a fair day's pay.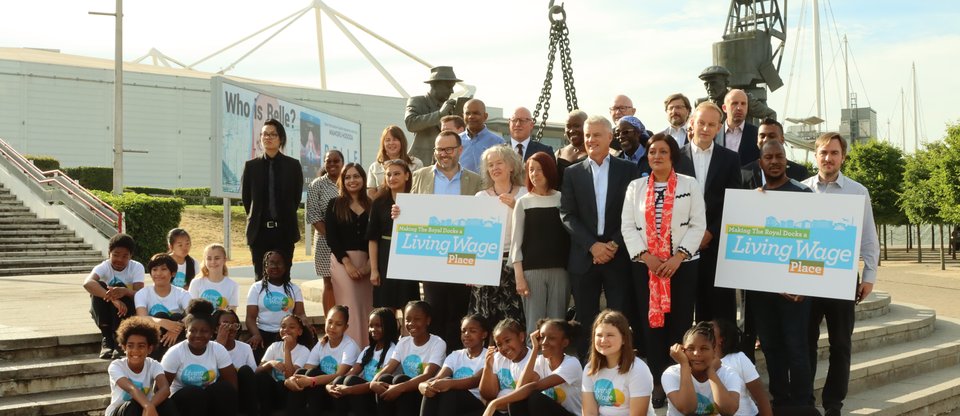 Central to the 'Making Living Wage Places' scheme is the acknowledgement that there remains much to be done on the Living Wage in many towns and cities across the UK. The overall objective is to increase the number of workers earning the real Living Wage by promoting Living Wage accreditation locally. The scheme seeks to celebrate employers and community leaders' willingness to go even further than their own accreditation – for the benefit of their local community and economy. Read more about the Living Wage Foundation's Living Wage Places scheme on their website here.
News, Stories and Updates