Hospitality
Living Wage for hospitality workers
Making London a Living Wage City
With the Living Wage Foundation, we are working to make London a Living Wage City. This multi-year campaign will see us work to put £635m of wages back into the pockets of low-paid workers in London.
As part of this campaign, we are focusing on sectors where low pay is the most rampant, and where employers paying the real Living Wage can have the most impact in London. This includes the hospitality sector.
Hospitality includes work in:
Restaurants, pubs, bars
Clubs, venues and events
Hotels and accommodation
Food manufacturing & production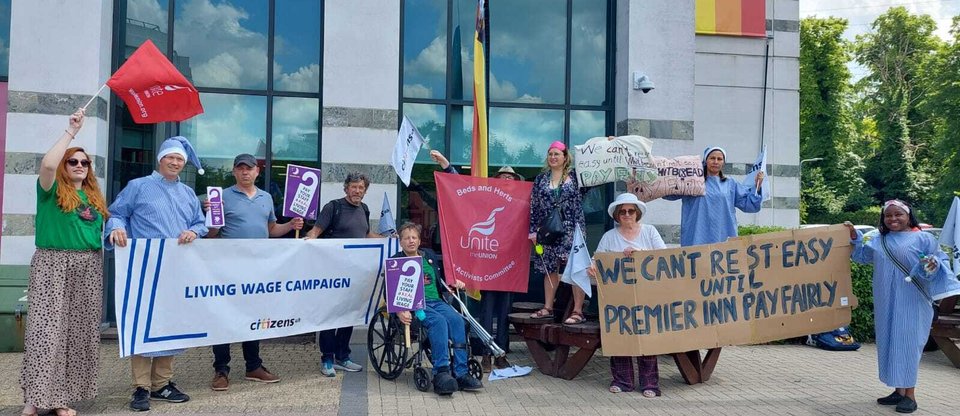 WHY HOSPITALITY?
Hospitality has the highest portion of low-paid jobs in London of any sector. Businesses accrediting to pay the real Living Wage can change that.
According to official ONS data, 53% of jobs that fall under 'accommodation and food services' pay below the London Living Wage, despite counting for over 10% of the capital's employment. Almost a fifth of all hospitality employment across the UK occurs in London.
We see the problem of low pay even more in the accommodation sector; the average hourly rate for employees in the accommodation sector is £4 less than the average employee across the broader economy.
In the accommodation sector, low pay mainly affects younger workers and women with little scope for pay progression. The highest earning age group (40 – 50yrs) still earn £54 less per week than the average 22 – 29yr employee across the broader economy. Simultaneously, excessive executive pay still exists across the sector.
110,000 workers in the Hospitality Sector work at night and data from the GLA indicates that if you work at night, you are more likely to be paid below the Living Wage than if you do the same occupation during the day. 23% of night time workers as a whole earn below the London Living Wage.
(Español) Para mí, es importante trabajar en la lucha por el salario digno porque reconforta saber que cuando llega el final del mes puedo cubrir todas mis necesidades prioritarias. / (English) Personally, I believe it is important to campaign in favour of the Real Living Wage because it is comforting to know that by the end of the month, I'll be able to cover the needs of my household. Wilma Zapata, Empoderando Familias
Action strand for hospitality
As part of the 'Making London a Living Wage City' campaign, we are supporting cross-sector coalitions to tackle low pay in London. These coalitions are made up of business leaders, workers, and key civil society groups who are coming together to make change.
Rosie Ferguson (Chair)
CEO, House of St Barnabas
Julieta Cuneo
Senior Policy Officer, Greater London Authority, 24hr London
Amy Lamé
Night Czar, Greater London Authority, 24hr London
Alessio Koliulis
Lecturer, UCL
Stella Amor
Freelancer
Matt Thomas
Managing Director, Restaurants Associates
Olivia Hylton
Community Manager, Slinger
Kathleen Clarke
HR Manager, Supercity UK
Paul Rafferty
General Manager, The Mayfair Townhouse
Rosie Hayward
Project Manager, Oru Space