Refugee Welcome Schools
Refugee Welcome Schools
We have the power to make our country a more welcoming place and help refugees, migrants and asylum seekers build a positive life for themselves and everyone in their community.
Millions of people across the globe are refugees fleeing conflict or persecution. Refugees arrive to the UK through a range of routes, and when these families arrive, schools become crucial places of welcome, orientation and integration. Your school can help refugees integrate into the local community, and in turn help the community to welcome refugees.
About the scheme
Citizens UK runs an accreditation scheme for schools in partnership with NASUWT - the Teachers' Union. The accreditation recognises schools which make a commitment to:
Welcome refugees in their institution and community
Educate pupils and staff about the importance of refugee protection over the course of the school year
Participate in campaigns to improve the lives of refugees in the UK.
In order to become a Refugee Welcome School, you must submit an application form with details of how you can meet the above three commitments.
Your application will be scrutinised by a Refugee Welcome Schools Panel, made up of teachers, representatives of the UCL Institute of Education, trades unionists and refugees themselves. Accredited schools gain access to the Refugee Welcome Schools Network and additional resources.
Currently, 37 schools across England and Wales have made a commitment to welcome refugees.
BIRMINGHAM
Nansen Primary School
Arena Academy
Selly Oak Community School
St Francis Catholic Primary School
Rockwood Academy
Jewellery Quarter Academy
CARDIFF
St David's Catholic College
Cathays High School
Fitzalan High School
Bishop of Llandaff
LEICESTERSHIRE
Moat Community College
Ashby School
Ivanhoe College
Bosworth Academy
Braunstone Frith Primary
Countesthorpe Academy
Kingsway Primary School
City of Leicester College
Soar Valley College
Ibstock Community College
Winstanley School
LINCOLNSHIRE
William Alvey School
LONDON
Newman Catholic College
Leyton Sixth Form College
St Gabriel's College
King's College University
St Mark's CofE Academy
MILTON KEYNES
Jubilee Wood Primary School
MK College
St. Paul's Catholic School
Brooklands Farm Primary School
Lord Grey School
Pepper Hill School
Stanton School
The Radcliffe School
PONTY PRIDD
Cardinal Newman Catholic High School
THAMES VALLEY
Bicester School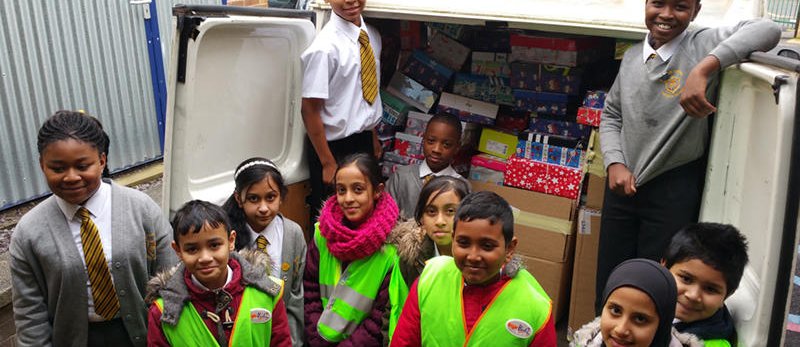 Why do schools accredit?
Parents, pupils and school staff alike wanted to respond to the ongoing refugee crisis in a concrete way. As an inclusive Christian school with students of different faiths, languages and cultures, we are already quite good at welcoming students who arrive from other countries. But by working together we discussed what a young refugee would need if they arrived at our school and what we could do to improve their experiences. Oliwia
---
We believe that refugees, migrants and asylum seekers are everyday people who deserve to be able to flourish and live in dignity. Schools are at the heart of our communities and are central to building the just and welcoming society we all want to live in. Although life is still very hard for refugees subject to hostile immigration policies in the UK, we have developed a solution that is good for refugee families, good for pupils, parents and teachers, and good for the wider community.
Pupils in Refugee Welcome schools have proudly taken on the role of befrienders to their new classmates from refugee backgrounds. Student bodies have learnt about the importance of compassion, leading by example and living by one's values - vital lessons for the next generation.
Teachers and staff have told us that they find the accreditation process helpful because it encouraged them to think of practical ways in which they could further the school's inclusive ethos and reduce barriers for parents who have limited English. For example, they now use email much more frequently than letters to communicate with parents, so that non-English speakers can translate the text on their phones and be kept informed more easily.
---
Schools that sign up promise to teach their pupils about refugees and provide a welcome to refugee students, including English language support, a school 'buddy' and welcome activities. If we can do this, so can other schools. We hope to set an example of best practice for how schools across the UK can treat refugees. Megan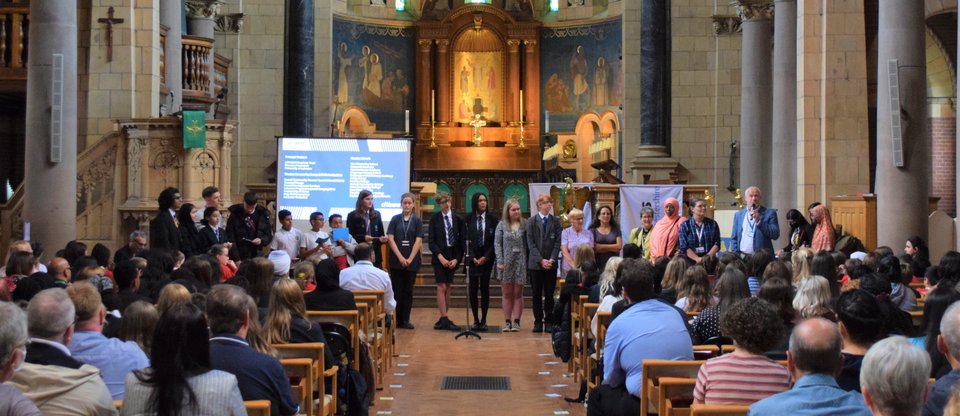 Find out how 11 schools in Leicester & Leicestershire Citizens took action to become refugee welcome schools.
A brief history of the campaign
Citizens UK launched the Refugee Welcome Schools initiative in 2016 when prompted by some of the schools in its membership - such as Saint Gabriel's College in South London - who were looking for concrete ways to develop a welcoming culture within their schools, ensuring that the responsibility of assisting pupils from refugee backgrounds is shared and celebrated across the school.
Now, having joined forces with the teachers' union, NASUWT, we aim to promote the Refugee Welcome Schools model across the UK, including to schools which are not currently in membership of a local Citizens alliance. We hope to grow a movement of pupils, teachers, school leaders, trade unionists and community organisers across the country working together to make our schools and communities places of welcome.
How you can get involved
Whether you are a Headteacher, a school Governor, student, parent or teacher you can help turn your school into an accredited Refugee Welcome School. Start by building a team of people representing different parts of the school community and, together, go through the Application Form to discuss how you will go about meeting the different criteria to demonstrate your commitment to becoming a place of welcome.
Schools are encouraged to think about the unique ways in which they can fulfill the criteria - what works well for one school may not work for another. Here is some guidance you can access:
If you are part of, or close to, a Citizens UK local chapter you can contact your local Community Organiser for support.
If your teaching staff is linked to NASUWT you can approach your Union Representative for support.
For ideas on how to raise awareness of refugee issues in the classrooms, teachers can access this useful toolkit.
You can take a look at this list of ideas of "actions" or campaigns that your school can be involved in outside of the school gates.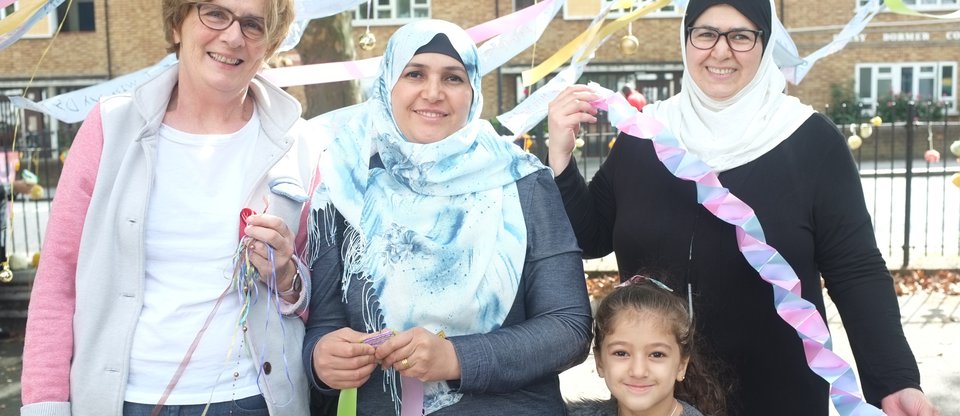 Download our application form using the button below. Email it, along with any questions, to Jess Maddocks, Citizens UK's Community Organiser leading on the Refugee Welcome Schools initiative.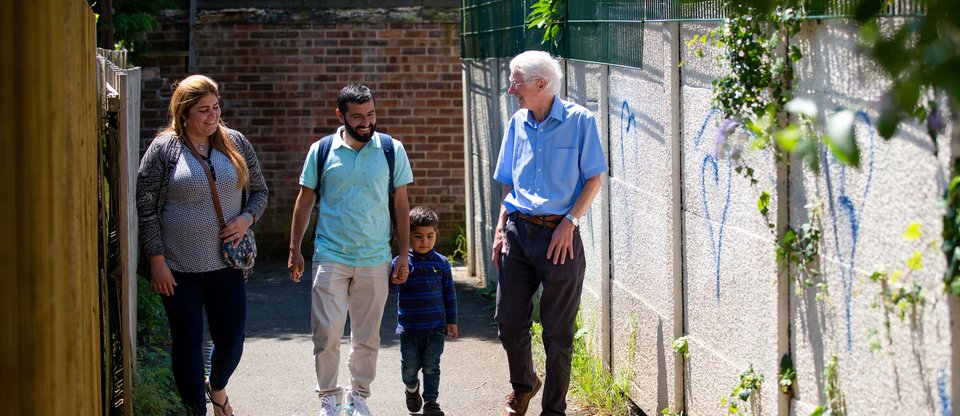 Citizens UK's Sponsor Refugees project supports civil society organisations, including faith groups, schools and universities, to help refugee families find safe homes and rebuild their lives in local communities throughout the UK.