Children into Citizens
Children into Citizens
The campaign to reduce child citizenship fees
The campaign to reduce child citizenship fees
Hundreds of children in our member institutions, and thousands of others across the country, are priced out of their entitlement to British Citizenship by the £1,012 fee.
In our local communities people are unnecessarily suffering from hostile immigration rules. Issues are being politicised, stoking division and hatred just to score points.
It is wholly unjust that children's lives and futures come at the expense of this, with our government needlessly profiting off expensive fees that many families can't afford.
Children who were born or raised in the UK are unable to access their legal entitlement to British citizenship, which blocks them from integrating with their communities and living a life of dignity in their home country.
Our vision is to break down these barriers so children have equal and affordable routes to becoming British citizens.
£1,012 just to be British. I thought I already was British Daniel, Surrey Square Primary School and Southwark Citizens
---
What we are asking for
We are calling on the UK Government to:
Reduce the cost of British citizenship applications for children to cost price (£372)
Waive the fee for families that can't afford it
Waive the fee for children in care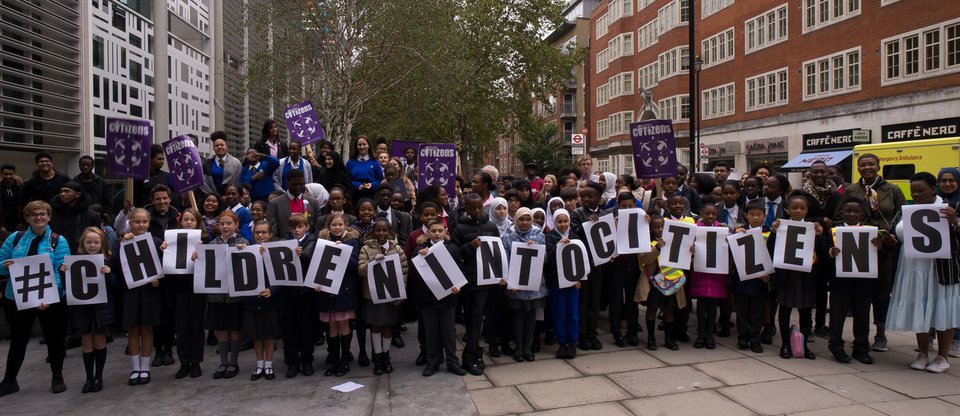 Citizens UK welcomes May 2022 announcement by the Home Office of a new policy providing a fee waiver for some children applying to be registered as a British citizen.
UK child citizenship fees are 10x higher than most EU countries. Profiteering from children must end.
Our research shows that the UK charges 10 times more than many EU countries, such as Belgium, Spain and France. You can read our full report here.
Our research also found that nearly 900 stateless children were forced to pay the £1,012 fee in 2018.
On 9 June 2021, in partnership students from the Institute of Education at UCL, launched our report The Price of Belonging - which reveals the UK Government has made £102,749,216 profit from child citizenship fees from 2017 to 2020. You can read the full report here.
The impact 
Costing £1012 per child, the huge fee blocks many children from accessing their right to British citizenship. The fee is this high despite the fact that it only costs the UK Government £372 to process the applications. The Government is charging children £640 above cost price to be British.
Without citizenship, most children will have to pay international fees at university and will be unable to take out student loans effectively blocking them from university. It will also bar them from being able to vote and participate in public life and the dignity of being recognised as a citizen in the country that call home.
Even if families can find the money they are often forced into debt, which causes families, like Bernice and her two children, a great deal of stress.
Channel 4 report on high citizenship fees for children in the UK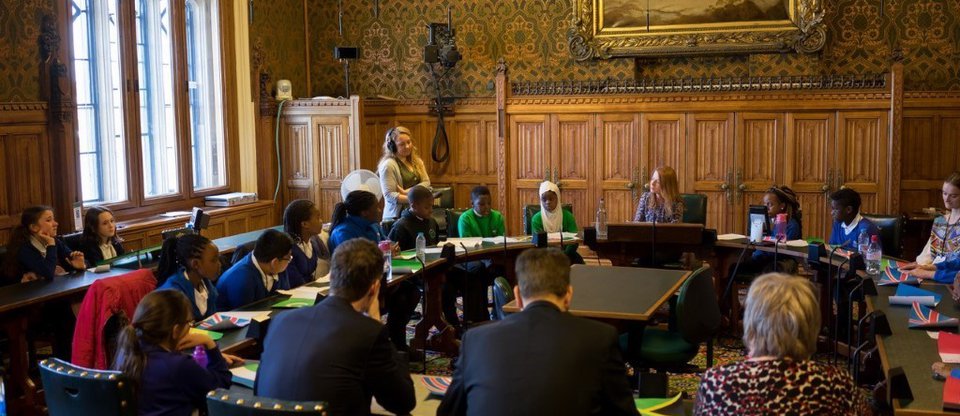 What has been done so far?
2017
In our listening campaign in 2017 the issue of the cost of child citizenship applications was raised as a priority
We took action before Christmas 2017. 200 people gathered outside the Home Office to sing carols about citizenship and hand a Christmas card to Home Secretary Amber Rudd. We got a reply from the immigration minister Brandon Lewis saying that due to the benefits of Citizenship the price is worth it and he wasn't willing to meet with us.
2018
During the local elections we got a series of local authorities to write to the Home Office about the issue
We coordinated a letter from 100 education leaders to the new Home Secretary Sajid Javid MP and Immigration Minister Caroline Nokes MP about the impact of high fees
Students from Surrey Square School were featured on The One Show talking about child citizenship fees
Parent Power leader Bernice and her family spoke to Channel 4 about her experience of borrowing money for her children's citizenship
We took action on International Poetry Day (4th October 2018) with 140 children performing poems about citizenship and presenting an anthology to the minister. On the back of the action and the letter we got a meeting with the Immigration Minister Caroline Nokes MP.
On November 29th 2018 1,500 people gathered at St George's Cathedral in Elephant and Castle to put the campaign to Mayor of London Sadiq Khan who promised to personally prioritise the campaign.
2019
In March 2019, on Commonwealth Day, 40 children of commonwealth heritage took over a committee room in parliament to call on MPs to reduce the fee.
In April 2019 we announced that we are creation of the Citizenship Payment Plan in collaboration with King's College London and EdAid to provide parents with the finance to apply for citizenship for their children without having to fall into expensive and risky debt.
In April 2019, The Independent Chief Inspector of Borders published a report with a series of recommendations including extending the fee waiver system to citizenship applications for children. Read our reaction statement here
We worked with other organisations to coordinate a letter calling on the Home Secretary to "to take a positive step by ending the practice of profiteering from immigration and citizenship applications."
In May 2019 we published a freedom of information request revealing that nearly 900 stateless children pay the citizenship application fee every year
In June 2019 we took action outside the Department of Education calling for the Children's Minister Nadhim Zahawi to support the campaign.
In August 2019 the campaign was featured in The Times on Home Office fees (£)
The Times profiled our leaders Bernice, Jonas, and Krishmary
The Times also published a letter on the campaign from King's College London's Anne-Marie Canning and Jimmy Pickering
As part of the General Election in 2019, Citizens UK alliances raised the issue with the candidates to be MP in their constituencies
2020
In December 2020, British Future published their Inquiry into Citizenship chaired by Alberto Costa MP
To coincide with the British Future inquiry, we supported one of our young leaders, Kafilat and her daughter Ismat to speak to Sky News about their experience with fees
In December 2020, the High Court ruled that the £1012 child citizenship fee was unlawful after a legal challenge by PRCBC
2021
In February 2021, Bell Ribeiro-Addy the MP for Streatham asked a question about the fees at Prime Minister's Questions. The Prime Minister said he was 'interested' and would 'study' the issue. You can see the full exchange here (from 26 minutes)
Later in February 2021, the Court of Appeal upheld the ruling that the £1012 fee is unlawful.
2022
In May 2022 the Home Office announced published a new policy providing a fee waiver for some children applying to be registered as a British citizen.
What else are we doing?
As an interim measure until we win the campaign, we are working with King's College London and EdAid to develop the Citizenship Payment Plan, an interest-free payment plan to enable families to pay for citizenship applications without getting into debt.
We are also working with our partners Coram Children's Legal Centre in two primary schools to support them to engage parents and create best practice for schools in supporting children to gain citizenship.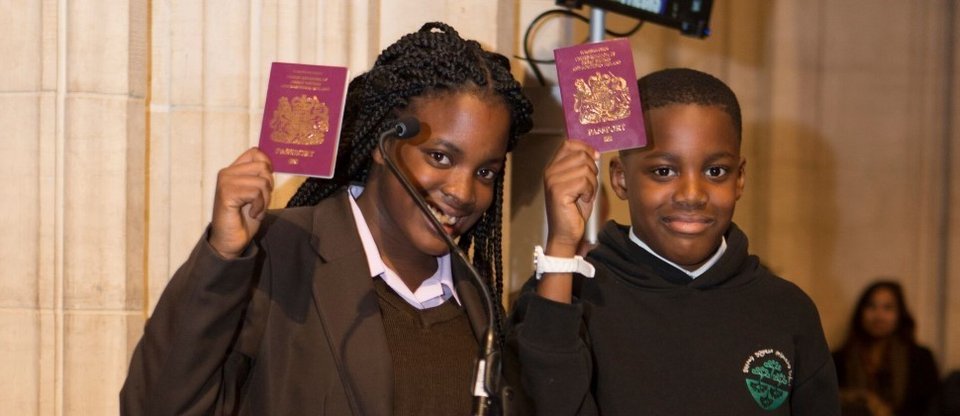 Our campaign is made up of people with experience of the UK immigration system, working with others from civil society organisations like universities, faith groups, schools and more from chapters across Citizens UK. We have a campaign team dedicated to winning change on issues affecting refugees, migrants and asylum seekers, and our vision is to build a more just and welcoming society for all.
To get involved email Citizens UK Assistant Director and lead Organiser for Migrants and Refugee Organising, James Afsa, using the button below.