Revealed: extent of Home Office profiteering on child citizenship fees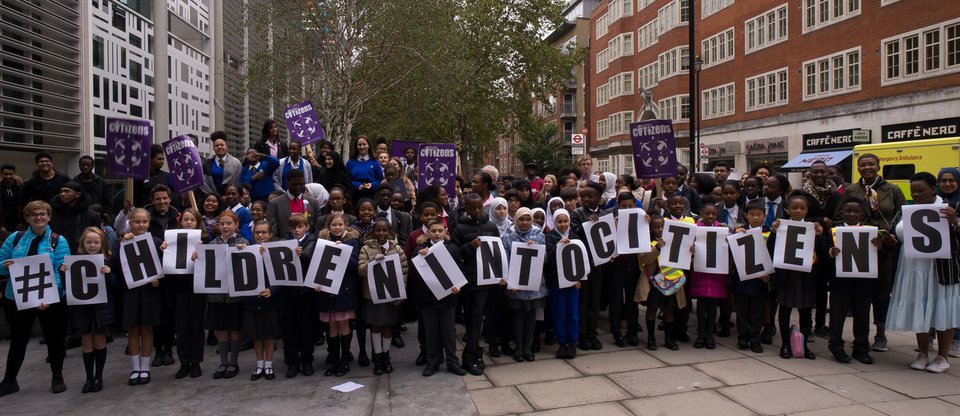 Chief Inspector of Borders and Immigration 'disappointed' by lack of attention to 'question of basic fairness' from Home Office, as investigation into immigration and citizenship fees published.
Key recommendations: the inspector recommends a full review of the fee waiver process, including, considering scrapping all child immigration fees for those who can't afford it; refunding the profit (surplus) of failed citizenship applications; and for ministers to make public vital information on the negative social and equality impact the fees policy is causing [see notes to editor] David Bolt, Inspectorate of Borders and Immigration, said: " The Home Office has said that it will "carefully consider" my recommendations "in the context of the next Spending Review". I am disappointed that the Home Office does not recognise that this is a question of basic fairness, which should not have to wait on discussions with the Treasury about the department's future funding."
Home Office charges are driving thousands of parents into overwork, debt and even skipping meals to save for the fees. Without documents, young people face being shut out of university, job opportunities and are unable to build a life in the only country they know.
An FOI (Freedom of Information) request by charity Citizens UK reveals the Home Office is making £2 million a month profit
from charging children for citizenship, with around 40,000 children estimated to be affected [1] .
---
Our response
Citizens UK has joined with other charities, including Let Us Learn and Coram Children's Legal Centre (CCLC) in the call for the Home Office to stop making a profit on children's immigration and citizenship applications on the day the Independent Chief Inspector of Borders and Immigration (ICIBI) publishes his report on fees, recommending that the Home Office focus on the effects of high fees on children, and 'demonstrate that it has fully considered these effects in determining fee levels [and] the availability of waivers' .
A letter signed by Citizens UK, Coram, the Joint Council for the Welfare of Immigrants and the Runnymede Trust raises concern that the fees – the highest in Europe – are damaging families futures as well as Britain's standing in the world, as an FOI reveals the Home Office is making £2m each month profit on child citizenship applications. [1]
Citizens UK, which is campaigning for fees to be reduced, found last year that British child citizenship fees are the highest in the EU-15 and ten times higher than the likes of France, Spain, Denmark, Sweden and Belgium.
The Home Office made £22 million in just 10 months by charging children who meet the strict eligibility criteria for processing documents, a recent Freedom of Information (FOI) request revealed. [1]. The cost of a citizenship application for a child is £1012 but the cost of processing is just £372, which means Home Office makes an estimated £640 profit from each child application it receives.
Thousands of children across the UK are not currently officially classed as UK citizens - even though they have grown up in the UK and meet the strict criteria for citizenship, or an application that will lead to citizenship – because they can't afford the huge fees.
However, a future without citizenship has huge impact on their rights and future opportunities, including not being able to get a student loan and attend university, travel abroad, or vote, all the while being eligible for it.
Over 100 Headteachers and University leaders wrote to the Home Secretary Sajid Javid and Immigration Minister Caroline Nokes back in July calling on him to reduce the cost of citizenship documentation, including over 50 headteachers, as well as widening participation staff and senior university staff at 8 Russell Group universities including Kings College London, Cambridge University, Newcastle University and Manchester University.
Christine Bernard, Head of St Mary's C of E school in Lewisham and a Citizens UK member, said :
"The Home Office must make it cheaper and faster for children to get their documentation. The cost of citizenship impacts many of our pupils and their families who cannot afford to pay the fees but are unable to reach their full potential without their documentation. We're asking for the Home Office to see sense and give children the chance they need to progress and succeed."
Dr Carol Homden CBE, Chief Executive of Coram, said:
"There must be an accessible route to citizenship for all children and young people who have grown up in the UK and have a right to stay here. Those who are granted leave currently have to make five more applications and face over £10,000 in fees and charges, while living in a state of insecurity. The government should take action to ensure that these young people – who are British in all but their paperwork – can secure permanent status".
Last year at London Citizens' assembly, year 5 pupil Daniel addressed Sadiq Khan on stage and explained the reality of saving to become a British Citizen. Speaking to the mayor, he said: "Last year when I turned 10 my mum was very stressed and upset – when I asked her why, she said she was saving for fees for Citizenship of £1012. £1012, just to access my right to be British. She also had to pay for my sister's application. When I'm older I want to go to university, but without a passport I wouldn't be able to do this. Mr Mayor, please support us so that other parents don't feel as stressed or struggle the way my mum did."
Yours:
Daniel, aged 10, Surrey Square Primary School, on behalf of Citizens UK – became a British Citizen in 2018
Anne-Marie Canning MBE, Director of Social Mobility, Kings College London
Kamena Dorling, Group Head of Policy and Public Affairs, Coram
Minnie Rahman, Campaigns and Public Affairs Manager, JCWI
Dr Omar Khan, Director, Runnymede Trust
Nicola Noble, Headteacher, Surrey Square School
Stuart Tannock, Associate Professor in Sociology of Education, UCL Institute of Education
Jo Riley, Headteacher, Randal Cremer Primary School
Dami Makinde, Let Us Learn Co-Lead
Christine Bernard, Headteacher, St Mary's C of E Primary School, Lewisham
Jim Henderson, Headteacher, Archbishop Tenison School
Bethan Tanner, Assistant Principal, Saint Gabriel's College.
Rose Moses, Assistant Head, Oliver Goldsmiths Primary School
Young people with irregular immigration status from Media Movers, On Road Media
Rosario Guimba-Stewart, Chief Executive, Lewisham Refugee and Migrant Network

Key quotes from the the report :
"it [Home Office] has not paid enough attention to explaining individual fees and increases to its customers, particularly those seeking settlement and nationality, leaving it open to accusations that its approach is not truly transparent or fair, that its services are not reliable, and that its fees do not represent 'value for money'" - pg 9, 3.24
"We should ensure that for each nationality and immigration fee there is a clear statement of the level of service the 'customer' can expect in return for payment, including when they will receive a response and/or decision, effective communication about the application and the decision, and the means to complain and seek redress where the level of service falls short of the expected standards." pg 10, 6
"Either make public any Policy Equality Statements produced for ministers or publish separate statements that show clearly what has been considered when proposing fees levels/ increases in terms of equality and diversity, in particular social welfare impacts for children, families and vulnerable persons." pg 10, 7
"Carry out a full review of the fee waiver process, including consideration of: a. extending eligibility for fee waivers, including (but not limited to) all child Leave to Remain and nationality applications."