Tyne & Wear
Tyne and Wear Citizens
Who are we?
We are Tyne & Wear Citizens, a Citizens UK Chapter.
Hundreds of people form our alliance from churches, mosques, schools, charities, trade union branches and a university. Together, we organise to tackle injustices in our local communities and bring about change.
What are we fighting for?
The priority issues voted on by members in our community include:
Tackling poverty through our campaigning
Racial Justice in Education
Green, fair, healthy communities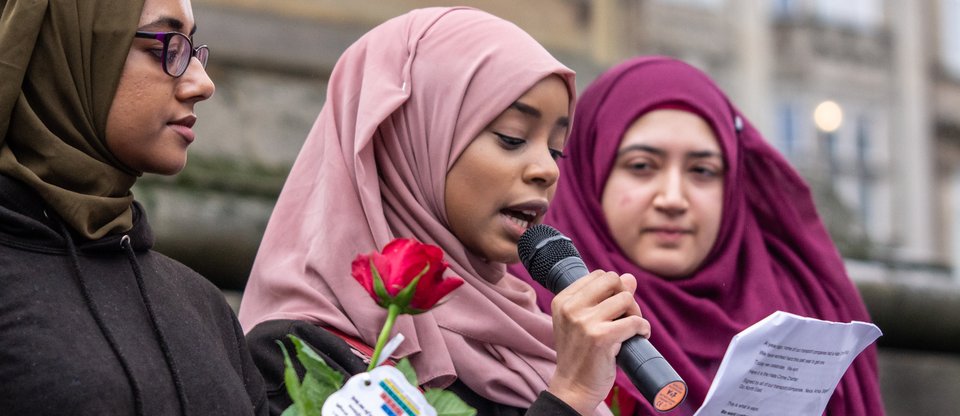 Founding Partners
Newcastle Quakers
Newcastle University - Institute for Social Renewal & HASS Humanities and Social Sciences Department
CofE Diocese of Newcastle
RC Diocese of Hexham and Newcastle
CofE Diocese of Durham
Strategic Partners
Roman Catholic Diocese of Hexham & Newcastle
Newcastle University
Since our founding in 2015, we have:
More than quadrupled the number of real Living Wage accredited employers in the North East – including Newcastle University, the University of Sunderland, North of Tyne Combined Authority and Sunderland City Council.
Run a national campaign – Just Change – so that young people on Free School Meals get the same treatment as their peers.
Run a rapid response national campaign - so that young people on Free School Meals got access to food during school 'closures' in 2020.
Held a Citizens Mental Health Commission - hearing over 300 testimonies leading to institutional changes to improve mental health and well-being in the region and to establishing the national School-Based Counselling Campaign.
Reclaimed the Metro and won a Hate Crime Charter for public transport.
And more! Get in touch to find out.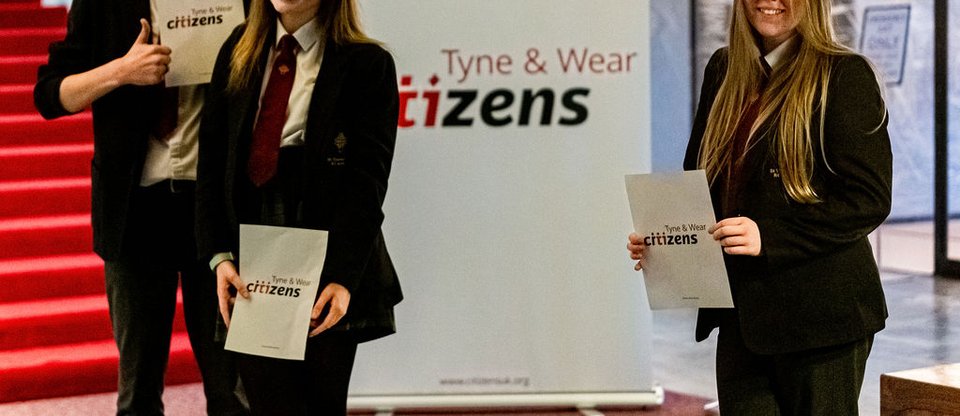 Simone J Rudolphi Photography
Want to join our Chapter?
We know everyday people have the ability to shape the world around them and we're always looking for new members to join us! Get in touch with your local Community Organiser by filling the form below.
Keep in touch
NEWS, STORIES AND UPDATES
It's good to talk: how Tyne and Wear Citizens won change on mental health

This mental health awareness week we're celebrating community leaders across Tyne and Wear who came together and made change on mental health. Within one year of forming an alliance, they created a 'Commission' working group and won campaigns across the region. Reverend Simon Mason breaks down how this was possible through the power of listening and testimony.

Read more

Santa visits Sunderland: How workers won the real Living Wage

First, the University of Sunderland agree to pay all its staff a real Living Wage. Then it joined the campaign to launch Sunderland Living Wage City. And it was all thanks to a group of students, staff and Tyne and Wear Citizens leaders who spread the Christmas cheer by taking action for change.

Read more