Meet Anna and Sam: building community in Barking Riverside
Meet Anna and Sam: building community in Barking Riverside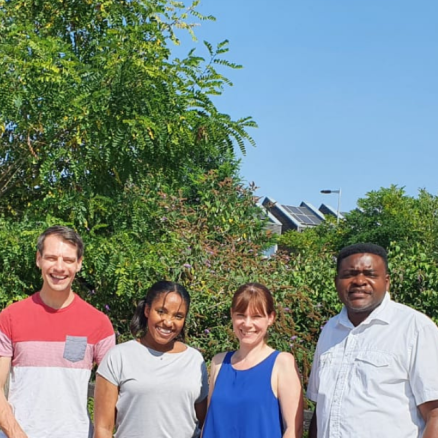 What brought you to Riverside?
Anna: The Church of England were looking for people to lead a new church community and once we visited the area, we thought it was a really exciting and fascinating place. People want to make life here better, and it made us think what it would look like to see Jesus at the heart of the community as it's growing and forming.
Sam: The original idea was to bring a big group of people to Barking Riverside to start the church. However, we realised that the church needed to be shaped by this community and not be stuck in a building. So instead of wanting to start a church in the community, we asked what does it look like to be a church formed by people right across this community?
Why did you get involved in Community Organising? Why does it matter as a church?
Anna: We wouldn't be fully living as a church if we didn't engage with community organising. It's equipping people to be able to shape their community and understand how to affect the changes they want to see and not just dream but turning things into a reality. It was exciting learning about Citizens because we hadn't heard about them before coming here. There's a whole approach we can tap into that helps give legs to the dreams that we have.
Sam: The Gospel has to look like something. For us it's about becoming intercommunity, there's already people here who have passion and gifts and skills and experiences, you start first with connecting with and listening to people and let that shape what happens.
Love your neighbour as yourself has to actually look like something and make a difference to people's lives. Community Organising is a practical way of doing that. Shift the mindset from "we come and do for other people" to "come in and take some time to see what's already happening". Sam Pollard
Since you've been in the neighbourhood, what do you see are the challenges?
Sam: Access to health care, gentrification, access to secure/affordable housing, and isolation. Riverside is distinct because of the dynamic between who controls what; it's a private estate in partnership with GLA and influenced by the local authority. The area has a lot of proactive people, but with so many influences and parties with an interest here it can become quite a controlled environment and complicated to get things done. It's been amazing seeing how people still seek to work together, but as things grow and it's harder to know everyone, the challenge will be avoiding competition and genuinely working together to see the area thrive making space for one another.
Anna: I think also because there is a high level of people that are passionate and driven, that want to see change, there can be a real burnout when there's disappointment. Things can take long. The development is slow and huge, overwhelming for any individual person.
What is bringing you joy/hope?
Anna: It's cheesy but the people. I love the diversity and mix, and the enthusiasm of people. As a parent, there's a village feel. I'm excited for my kids to have that.
Sam: People coming together. People coming onto balconies and singing carols or street parties, or impromptu stuff with neighbours. Joy comes from those times.
What is the change you want to see?
Anna: It's important to start with the issues that people are directly affected by and so I start by thinking of something personal. Personal to me and family, has been the lack of recycling in the area. Moving from Loughton, where recycling was prioritised to here where you can't recycle food and you could only recycle glass from last year, has been challenging.
For my son it's so frustrating because he wants to help tackle climate change, but the borough doesn't offer green food waste bins. I don't want to continue putting my food waste in landfill.
Sam: The recycling and food waste issue is important. Post-pandemic, there is a serious need for safe spaces where people can process what they've been through in terms of mental health and pressured situations.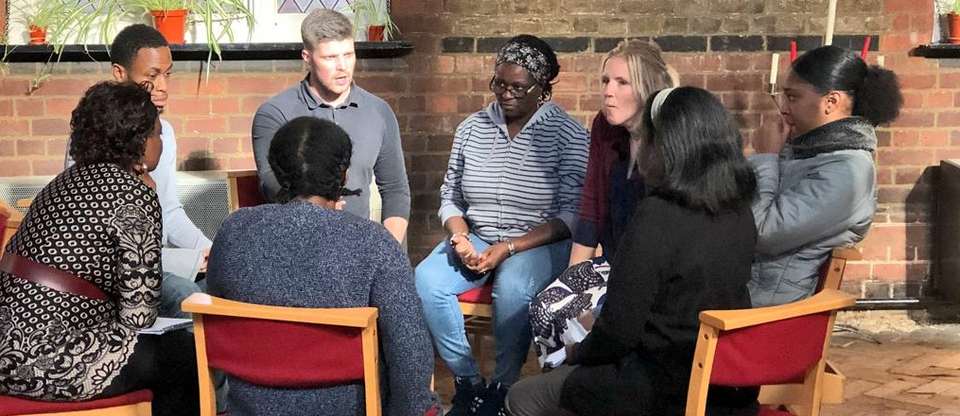 Citizens UK is a Community Organising charity working with local people to campaign for justice on the issues that matter to them. Find your local chapter and how to get involved below.
Posted by Frankie Webster [East London Citizens] on 14 May, 2022