Learning Thursdays
Free online Community Organising training
Learning Thursdays
Every week we host a free online training, Learning Thursdays, designed to support Citizens UK leaders and member institutions apply learning from Organising stories, methodology and actions to their own change-making.
These sessions give leaders a chance to hear about current Citizens UK campaigns and how to get involved, with an emphasis on leadership, institutional and skills development. Suitable for a range of experience levels.
On this page you will find:
Upcoming sessions
Our FAQs - including What Are Learning Thursdays, and Are these suitable for me?
Links to past recordings and resources
---
FAQs
Learning Thursdays are our free, online, weekly training sessions.
During the first Covid-19 lockdown, we ran a weekly Organising civil society in Covid-19 session on Zoom. Hundreds of leaders participated from every chapter across Citizens UK, sharing experiences and learning on Covid-related issues such as bereavement and grief, volunteer training, and staying relational, as well as encouraging action on issues such as the Living Wage for Key Workers campaign, mental health and Black Lives Matter.
Since October we have formalised Learning Thursdays. Every Thursday afternoon from 16:00 to 17:15 we offer at least one training session, delivered by our Guild Teams of skilled Community Organisers working in Chapters across the UK. Each month follows a differently themed series. For example, in the past we have had series on Race, Privilege and Power; an Introduction to Community Organising; Leadership; Accountability Assemblies...and more!
Learning Thursdays training sessions are free to attend, and are held over zoom. Simply click on the session(s) above to read more information and register. Registration is necessary for attendance. Once you register, you will be emailed a zoom link and will receive a reminder email 24 hours before the event.
We ask that you join promptly at 4pm and, wherever possible, you turn your camera on. The sessions are designed to be interactive; we appreciate feedback and discussion!
New to Citizens and/or Community Organising
Yes! Many of these sessions include introductory content and have been designed for delivery to a wide range of experience levels and learning styles. We place a big emphasis on discussion, group activity and personal reflection time in these sessions. We actively foster a culture of participatory learning and courage - no such thing as a silly question! All sessions are delivered by skilled Community Organisers with many years of combined experience in organising and delivering training content - they will often be able to adapt discussion and delivery to the experience levels of the participants.

I have already attended other Citizens UK training
Double yes! We actively encourage those who have attended previous Citizens training to join these sessions. Either as a chance to consolidate knowledge, hone your craft, learn how to get involved in a new campaign, or take tips and tools back to your institution and Chapter. Whether you have attended local, regional, national, online or any other form of community leadership training, there may well be a Learning Thursdays session that is useful for you.
We particularly encourage those who have completed community leadership training, and are in the process of completing your additional 25 hours of learning as part of the course accreditation, to attend. Each session you attend will count towards those hours. If you take part in a necessary pre-action or 'homework' task, such as listening to a podcast or watching a film, these activities will also count towards your hours.
You do not have to be a current Citizens UK member to join the Learning Thursday sessions. However, they are intended to equip Citizens UK leaders, and those from institutions thinking about joining, with the tools to build power successfully and relationally in their local Chapter and across local and national campaigns.
Broad-based organising - working in an alliance with other institutions towards a collective interest - is at the heart of our philosophy and methodology. Simply put, in order to win campaigns that improve the lives of families and communities, we need to work together.
If you join Citizens UK training as connected to an institution in membership, rather than as an individual, you will have access to the resources, tools and relational foundations needed to successfully put learning into practice. Citizens UK focuses heavily on leadership development as core to organising - being in membership and sending people from your institution on our training provides a pertinent opportunity to develop your own leaders.
If you are an institutional leader or an individual thinking about joining Citizens, take a look at our Membership pages here. You can learn more about 'What is community organising?' here; find the right Chapter for you here; and read about some of our campaign wins and leader stories here.
Subtitles/Live Captioning: We have recently introduced new software integrated with Zoom - Rev.com - to ensure that all our online learning sessions include live captioning subtitles. Participants are able to choose during each session whether to keep on or turn off their captions. A full transcript is available to participants to download from each session. If they wish, participants are also able to see a full, live version of this transcript within their zoom screen (where the chat function goes) as it updates, during the session.
Please note, we can not guarantee 100% accuracy of live captions as this is an automated service.
Diverse Learning Styles: All of our sessions are designed with accommodation of diverse learning styles in mind. We try to blend a combination of visual and auditory learning, through presentation slides; videos; story-telling; differing speakers; with breakout discussion, group work, 1-2-1 conversations, group feedback, workshop tasks if appropriate to the session, and personal reflection time.
If you have a particular learning style which you'd like to tell us about, request we incorporate, or wish to provide feedback on, please email learning@citizensuk.org.
Rest Breaks: Whilst for our Learning Thursday events we do not have inbuilt rest breaks due to the limited time available for both high quality content delivery and discussion or group work (the sessions are usually 1 hour 15) - participants are of course welcome and encouraged to turn cameras off if needed for a rest break. Sessions are recorded and available to Citizens UK members on this page in the Leaders' area of the website. For other Citizens UK training, such as online 3-day community leadership training, we aim to not have sessions lasting more than 45 minutes at any given time.
You can stay up to date with all Citizens UK training and learning opportunities by signing up to our mailing list, here.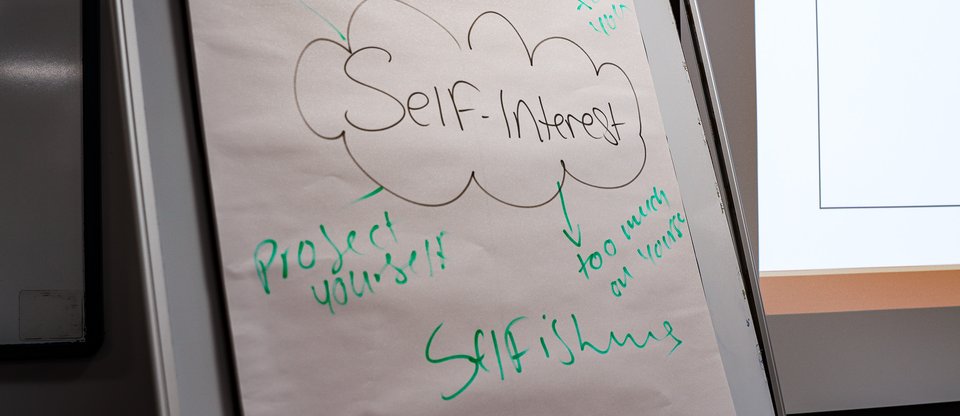 Learning Thursdays Recordings and Resources
Watch previous Learning Thursday sessions, and access resources from these sessions by clicking the button below!
Citizens UK members have access to these resources through the leaders' area of our website. If you do not yet have access, please request access here.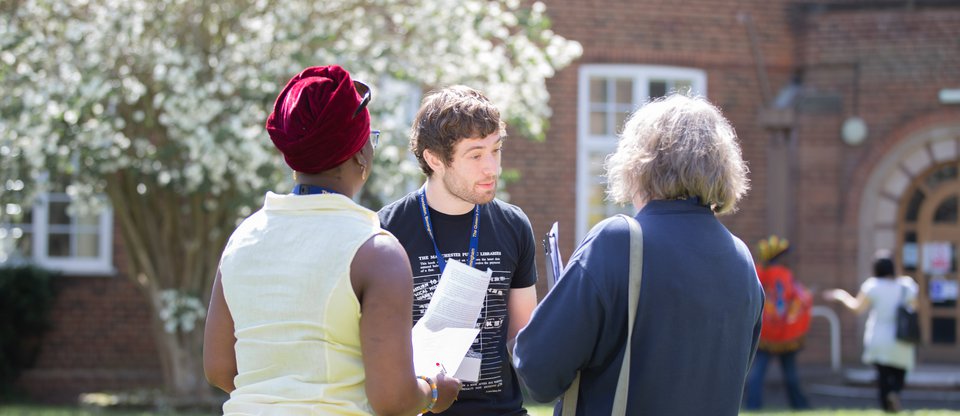 Get in touch
Got a story of your own to share? Any questions about the training? We'd love to hear it! Send us an email below.