Steering Group
For Making London a Living Wage City
'Making London a Living Wage City' is a project launched by Citizens UK and Trust for London, to put £635m of wages back into the pockets of low-wage workers in London.
The Steering Group for the project is made up of a coalition of civil society, business and public organisations, with co-chairs including Mayor of London Sadiq Khan, Rt Revd and Rt Hon Dame Sarah Mullally DBE, Bishop of London, and Anna Purchas, London Office Senior Partner at KPMG.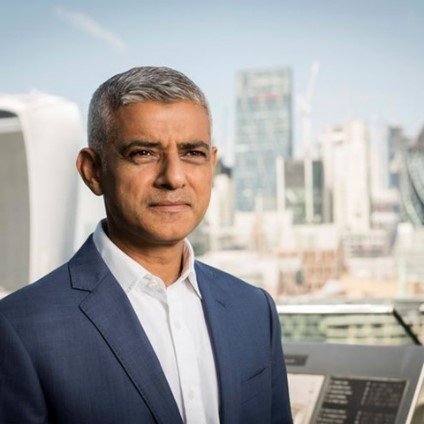 Sadiq Khan, Mayor of London
Co-chair
The Mayor's role as the executive of London's strategic authority is to promote economic development and wealth creation, social development, and improvement of the environment. The Mayor also has various other duties in relation to culture and tourism, including responsibility for Trafalgar Sqaure and Parliament Square.
Sadiq Khan was born in London and has lived here all his life. His parents moved to London from Pakistan in the 1960s. He was state school educated in Tooting before studying Law at the University of North London. Sadiq and his wife have two daughters.
Sadiq became a solicitor specialising in human rights and was a councillor in the London Borough of Wandsworth from 1994 to 2006.
In 2005 Sadiq was elected MP for Tooting. He was appointed Minister of State for Communities in 2008 and later became Minister of State for Transport, becoming the first Muslim and first Asian to attend Cabinet. He was also Crossrail Minister.
In 2013 Sadiq was appointed Shadow Minister for London, and in 2015 he led the Labour Party campaign in London in the General Election.
Sadiq is a big sports fan, especially football, boxing and cricket. He ran the 2014 London Marathon, raising money for the Evening Standard's Dispossessed Fund.
Rt Revd and Rt Hon Dame Sarah Mullally DBE, Bishop of London
Co-chair
The Rt Revd and Rt Hon Dame Sarah Mullally DBE was installed as the 133rd Bishop of London at St Paul's Cathedral on 12th May 2018. Bishop Sarah sits in the House of Lords as one of the Lords Spirituals, having been introduced on 24th May 2018. She was sworn as a member of the Privy Council on 14th March 2018 and became Dean of Her Majesty's Chapels Royal on 11 July 2019.
Bishop Sarah studied first at South Bank University for her BSc followed by a MSc and then at Heythrop College, University of London where she got her MA. She was awarded Honorary Doctorates of Science from Bournemouth University, (2004), University of Wolverhampton (2004) and University of Hertfordshire (2005) and was made a Dame Commander of the British Empire in 2005 for her contribution to nursing and midwifery. In 2019 she was awarded an Honorary Doctorate of Divinity from the University of Exeter.
Bishop Sarah is a late ordinand who before ordination was Chief Nursing Officer in the Department of Health. She trained for the ministry at the South East Institute for Theologian Education and served her first curacy at Battersea Fields in Southwark Diocese from 2001 to 2006. From 2006 to 2012 she was Team Rector at Sutton in Southwark Diocese. From 2012 to 2015 she was Canon Residentiary and Canon Treasurer at Salisbury Cathedral before taking up her role in 2015 as Suffragan Bishop of Crediton in the Diocese of Exeter. Bishop Sarah was installed as the 133rd Bishop of London at St Paul's Cathedral on 12th May 2018. In September 2021 she received an Honorary Doctorate in Health awarded by the University of Plymouth.
Bishop Sarah is married to Eamonn and they have two children. She has continued her interest in the health service, having been a non-executive director at The Royal Marsden NHS Foundation Trust then at Salisbury NHS Foundation Hospital. She is a member of Council at King's College London University. She is a novice potter.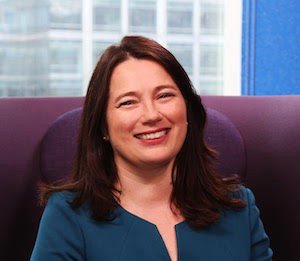 Anna Purchas, London Office Senior Partner at KPMG 
Co-chair
Anna is the London Office Senior Partner for KPMG, and Chair for the London Region. She leads KPMG's work with Private Enterprise clients out of London, and their Professional Services client base across the UK.  In addition to chairing the 'London Leaders' Circles,' Anna is responsible for building strong relationships with a broad range of organisations across London.
Prior to this role, Anna held COO roles and, from 2017 – 2020, was Head of People for KPMG in the UK and an Executive Board member. She was responsible for the strategic and operational aspects of HR, Learning and Culture within the UK, enabling KPMG's ambition to be a Magnet for Talent through attraction, development, and retention of talented people at all levels of the organisation.
Having joined KPMG in 1992, Anna's career includes time spent working as a client facing professional within KPMG's Audit, Tax and Transaction Services businesses, where she specialised in sell-side due diligence for private enterprise and large corporate clients.
Anna became COO for Deal Advisory in 2009, before becoming COO for the firm's newly formed Advisory function. From 2014 to 2016, Anna relocated to Denmark to set up a new KPMG member firm there as COO and ExCo member.
Anna has a strong track record of designing and implementing strategies and processes to improve organisational performance and growth through both her COO and Head of People roles. She led the change management workstream for the introduction of KPMG Business Services.
Anna was nominated to join the Learning and Professional Development board of the ICAEW in early 2017 and was a Route Panel member for Legal, Finance and Accounting, Institute for Apprenticeships 2017-2019.  She is a member of the Forward Institute and the Audit and Finance Committee of the charity Change Grow Live.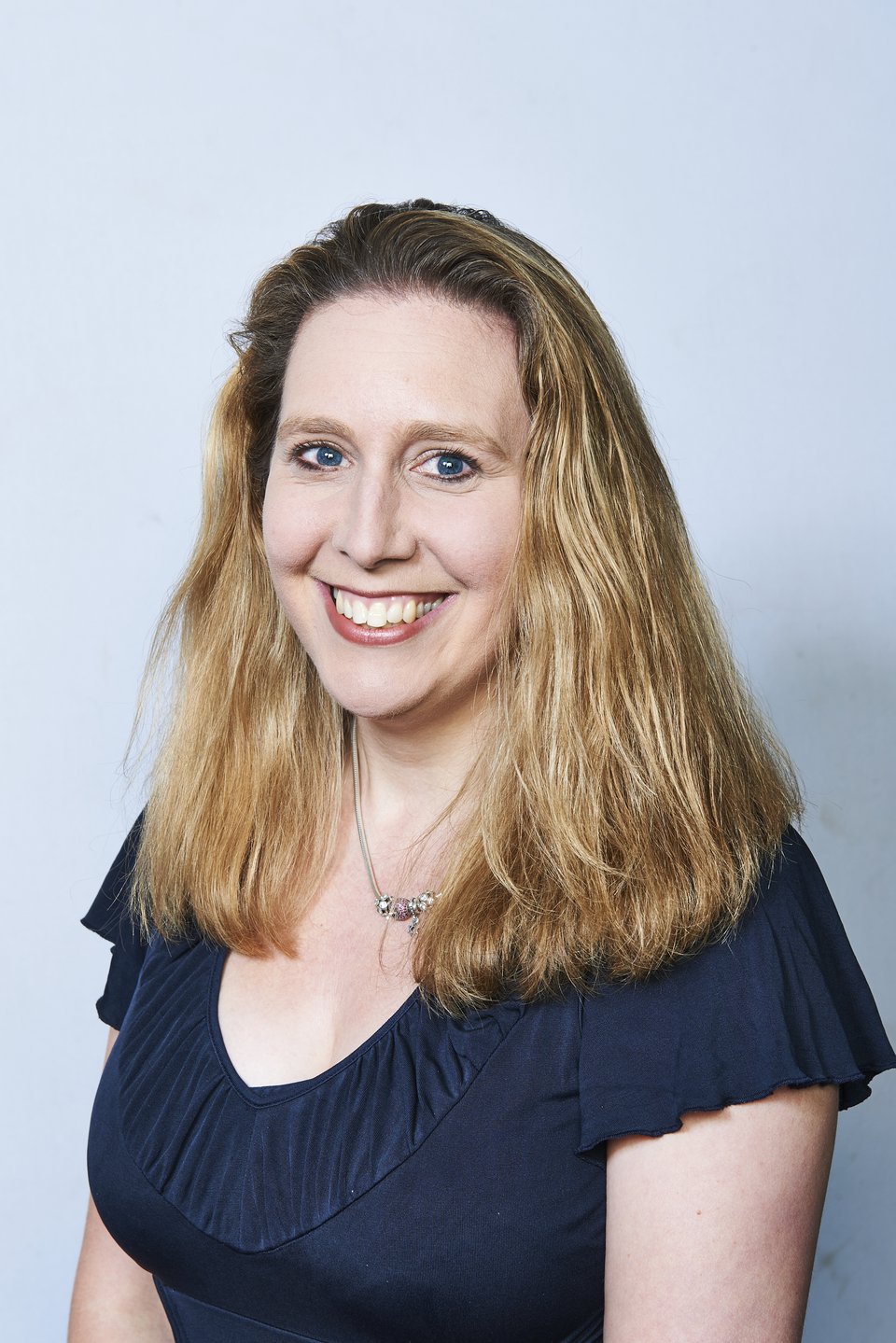 Rabbi Miriam Berger, Senior Rabbi at Finchley Reform Synagogue
Civil Society
Miriam's 14 years in the rabbinate has seen her double the size of her community and make Finchley Reform a flagship synagogue of the Reform Movement. Her creativity and innovation have led to pioneering endeavours in education, services and pastoral work as well as hitting the headlines throughout the pandemic with novel ways of engaging her community whilst keeping them safe.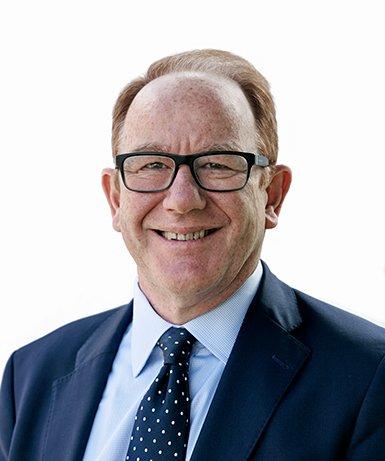 David Bradley, CEO of South London and Maudsley NHS Foundation Trust
Chair of Health & Social Care Action Strand
David joined South London and Maudsley NHS Foundation Trust as Chief Executive in July 2019. He has extensive NHS operational experience in mental health, acute and community services. David began his career in the NHS in 1980 and has over 20 years' experience at board level across different NHS trusts in London, Oxford and Surrey including nine years as a Chief Executive Officer. He is a board member of King's Health Partners, a Trustee on Maudsley Charity (the largest mental health charity in the UK) and on the advisory board of Mindful Healthcare. David is Chair of the Cavendish Square Group, which provides a collective voice for the providers of NHS mental health services in London, and for the broader mental health community including clinicians and patients.
Before joining the Trust, David was Chief Executive at South West London and St George's NHS Trust. Through several award-winning change programmes, he transformed the organisation, improving the quality of services and care provided to patients. He led one of London's most significant successful mental health development schemes with a new £180m state of the art hospital and overall £1bn redevelopment of the existing site.
David is one of the founders of the South London Mental Health and Community Partnership, a unique partnership of three London NHS trusts that, after being established in 2017, has transformed outcomes for people with specialist, often complex mental health problems. This was one of the first effective provider collaboratives to be set up in the NHS and redesigned services that have resulted in over £9m of savings reinvested in new services. The model regarded is widely regarded as a national blueprint for partnership working at a system level.
David completed his MBA at Henley Business School in 2001 and was selected to be on the NHS Top Leaders programme in 2011. He is passionate about tackling deep-rooted health inequalities and providing the best care for the people who use mental health services.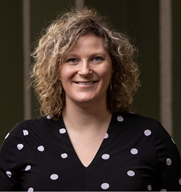 Rosie Ferguson, CEO of the House of St Barnabas
Co-chair of Night-time Economy Action Strand
Rosie is the Chief Executive of the House of St Barnabas – a social enterprise members' club in Soho working to break the cycle of homelessness by supporting individuals into employment and improving the quality and sustainability of low paid work in the capital. She is also Chair of ACEVO, the network for civil society leaders. Her previous Chief Executive roles include at Gingerbread (the single parent charity), where she refocused the charity away from contracts and towards advice and campaigning, and at London Youth, where she grew the organisation significantly in terms of both income and impact. Rosie also sits on the Crisis Venture Studio Advisory Board.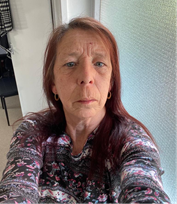 Angela Fields
Worker Leader
Angela is a resident and community leader in Custom House, Newham. She founded Custom House Workers' Co-operative in response to a problem that local people experienced: jobs that were low-paid and offered no stability. So, she set up a worker-owned cleaning business that guarantees stability, honesty, and a living wage for local people. She is part of the Living Wage Places Scheme in the Royal Docks and has been organising to get some of Newham's biggest employers to pay the real Living Wage.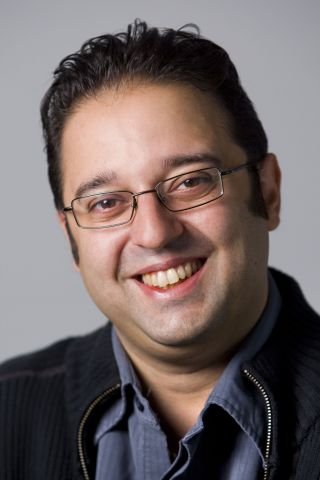 Sam Gurney, London, East & South East Regional Secretary at TUC
Trade Union Representative
Sam was appointed as Regional Secretary for the Trades Union Congress London, East and South East Region (TUC LESE) in January 2018. He is currently a board member of the London Recovery Board, the London Economic Action Partnership (LEAP) and the Royal Docks Enterprise Zone. Prior to his TUC LESE role he was acting head of the TUC's Equality and Strategy department.
Before he joined the TUC in 2003 he was a Regional Organiser for the GMB Union London Region and an Assistant National Organiser at Connect (now part of the Prospect union). He studied history at the School of African and Asian Studies at the University of Sussex (where he was also president of the student union 1995-96) and then went on to obtain an MA at the Centre for Research in Ethnic Relations at the University of Warwick.
He was born in Paddington, brought up in North Kensington and now lives in Walthamstow, East London.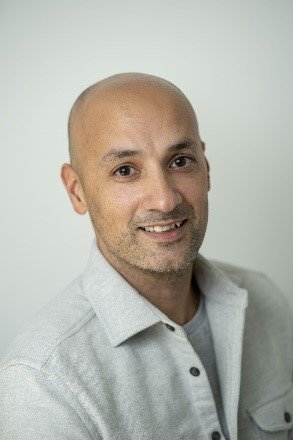 Manny Hothi, CEO of Trust for London
Civil Society
Manny joined the Trust in August 2018 as Director of Policy. He became Chief Executive of Trust for London in July 2021. Previously, he was a Director at the London Community Foundation, which distributes small grants to community organisations across the city.
Manny also spent 10 years working in the field of social innovation. He worked at Nesta, the UK's innovation foundation, on a wide range of issues related to public service reform. He also worked for the Young Foundation, leading their work on communities and housing.
Manny started his career as a community worker in the Welsh valleys, working with the region's small Black and minority ethnic population to tackle racism. He also worked for the Paddington Development Trust as a Neighbourhood Officer in the Queen's Park area of London.
He has extensive experience of working with low-income communities across the country, during a career that has been split between being a grant-seeker and a grant-maker. He has worked on a range of social issues related to life in low-income communities, and poverty more broadly.
Angela Jain, Director of Unscripted UK, ITV Studios
Business / Employer Group 
Angela is is responsible for the combined P and L of a huge variety of independent television labels producing global, award-winning hits in multiple genres. Angela has previously worked in Commissioning, running ITV2 and before that E4, as well as stints as a Commissioning Editor at Channel 4 and Channel 5, winning multiple Awards. Her career started in freelance Independent Production.
Her NED work has seen her previously sit on the Boards of Creative Access, Edinburgh TV Festival and Film London. Currently she also sits on ITN's Board, the producer of live network news for ITV, C4 and C5.
An Economics Graduate, in her spare time she likes eating, travelling and culture, preferably all at the same time.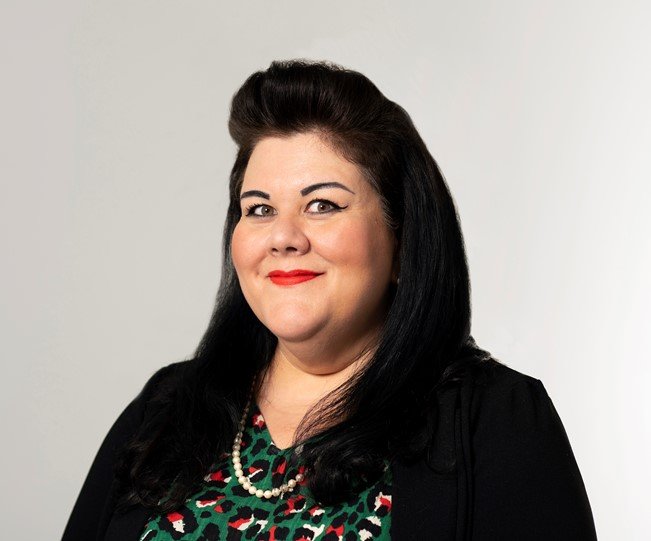 Amy Lamé, London Night Czar
Co-chair of Night-time Economy Action Strand
Amy has a long and successful track record as a leader and collaborator in the cultural and creative industries. She is co-founder of the Olivier Award-winning arts company and club night Duckie, and co-founded RVT Future, a voluntary LGBT+ community group campaigning to preserve the iconic Royal Vauxhall Tavern.
She served as Mayoress of Camden in 2010/11 and spent her year highlighting the history and culture of live music and nightlife in the borough. Amy is a familiar presence on TV, in print and on radio. She broadcasted for a decade on BBC Radio London, and now hosts Sunday afternoons on BBC6 Music.
Her debut book, From Prejudice to Pride: A History of the LGBT+ Movement – the first LGBT+ history book for children – was published by Hachette in June 2017.
In 2018, Amy was awarded an Honorary Doctorate from University of East London (UEL) and appointed Honorary Professor at University College London (UCL).  Originally from New Jersey, Amy has been a proud Londoner for more than 25 years. She has served as London's first Night Czar since 2016.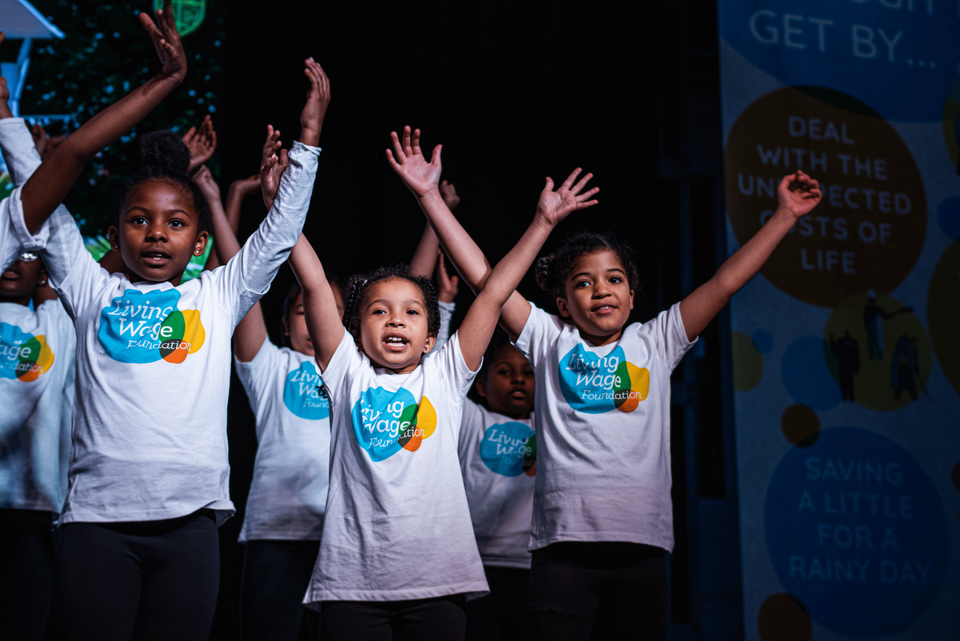 Angela Moore, Headteacher of St Anthony's Catholic Primary School
Worker Leader
Angela Moore is the headteacher of St Antony's Catholic Primary School, in Upton Avenue, which The Times' Parent Power School Guide named as the best Primary school of the last 10 years. Ms Moore took over as head of the school in 2014, when St Antony's was the lowest-rated school in Newham. Through Angela's leadership not only have the school prioritised improving attainment but also pursuing justice. The Times got it right when they wrote the school had "a keen sense of social justice as well as plenty of academic ambition." On top of this the school – through their work with London Citizens and the Living Wage Foundation – worked to secure a commitment from City Airport to pay all their staff the London Living Wage. The school are well known for their "Realise, Wake Up, Pay Up" song which was performed for London City Airport during a campaign to get local employers to pay the London Living Wage.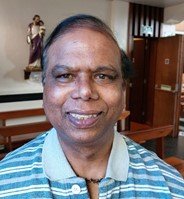 Jose Mendes
Worker Leader
Jose is a member of St Anselm's Church in Southall and an employee at Paddington station. He was involved in the successful community campaign for Heathrow Airport to become a Living Wage Employer and has spent 5 years listening to other workers and encouraging them to stand up for their rights. He believes that everyone should be treated fairly by their employers, with enough regular hours and sufficient pay to enable a healthy and happy life. Jose has joined the Making London a Living Wage City Steering Group in order to improve the lives of workers across the city, many of whom are suffering due to low pay and poor employment conditions.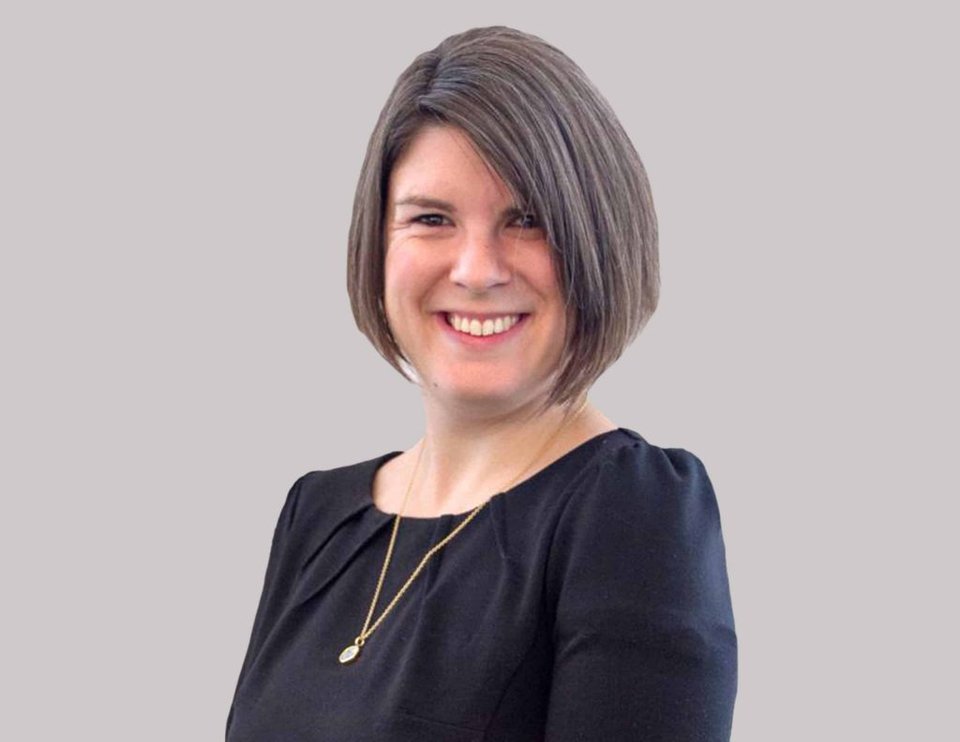 Nicola Noble, Co-Head of Surrey Square Primary School
Worker Leader
Nicola has worked at Surrey Square Primary School for 16 years. She is passionate about well-being (for everyone) and understands that meeting the basic needs of children and their families is essential if they are to access their education and reach their full potential. She believes that a high-quality universal offer is important in order to minimise assumption and reduce judgement, as is ensuring individual intervention where required. Nicola supports the work of charities Place 2 Be and Magic Breakfast, where she was until recently a Trustee.  She has worked over the past year to develop the Old Kent Road Family Zone, seeking to develop a new way of working with communities to unlock and build capacity resulted in long lasting change.
She is a mum to three young children and works flexibly to juggle the roles of mum and Head! She is a rugby coach and passionate about children (her own and those at school) being active and exposed to as many different opportunities as possible. Her professional work seeks to remove barriers to ensure this is possible for children.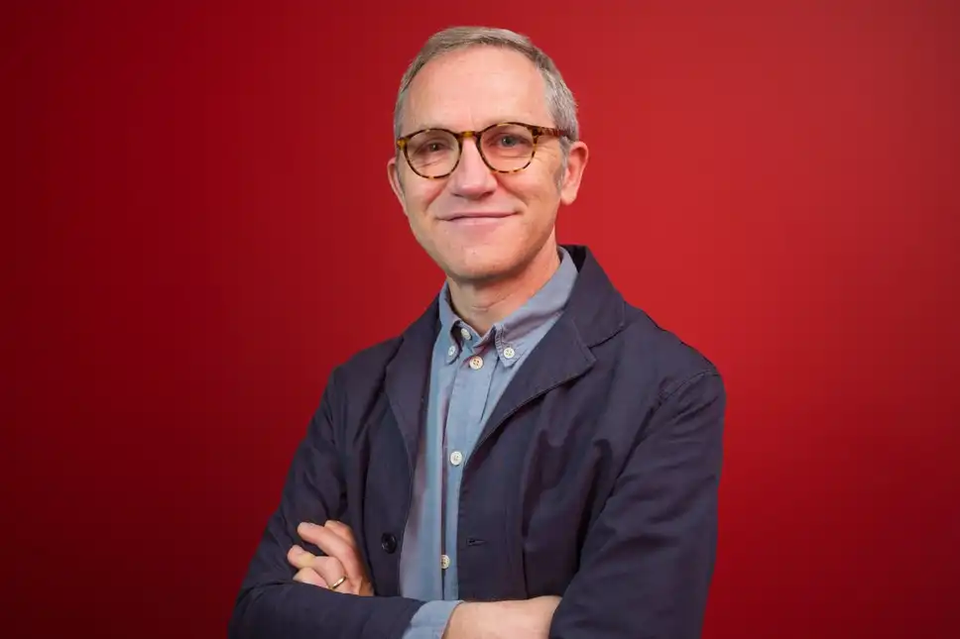 James Purnell, President and Vice-Chancellor of University of the Arts London
Civil Society
Before joining University of the Arts London, James first worked at the BBC in the 1990s as Head of Corporate Planning. He left the BBC to be Special Adviser on the Knowledge Economy, including Internet and broadcasting policy, to Tony Blair after he became Prime Minister.
James was elected Member of Parliament for Stalybridge and Hyde, before becoming Secretary of State for Culture and then for Work and Pensions. He resigned from the government in June 2009.
After roles as a Senior Producer at independent production company Rare Day and on the board of Citizens UK, James returned to the BBC in 2013 as Director of Strategy and Digital. He then took up the role of Director of Radio & Education in October 2016.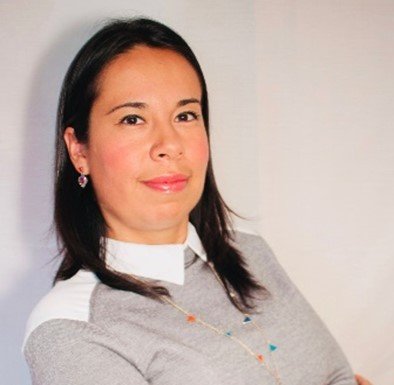 Gina Rodriguez
Worker Leader
Gina was born in Colombia and moved to the United Kingdom 13 years ago. She is a hardworking mum, a community leader, and a member of Empoderando Familias. When she first arrived in London she worked as a part-time cleaner for several years whilst studying, and so knows first-hand the very precarious working conditions and insufficient wages low-paid workers face. Her experience resonates with many other Latin Americans, and that is why she has joined the Making London a Living Wage City Steering Group.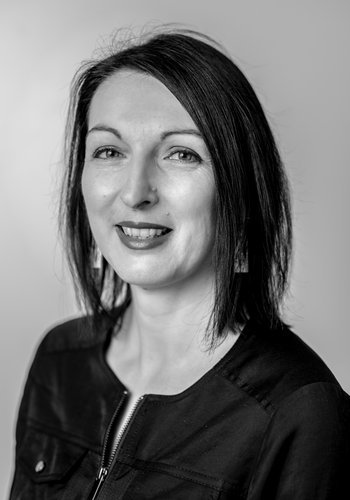 Klara Skrivankova, Programme Director of Trust for London
Civil Society
Klara Skrivankova joined Trust for London in March 2019. She brings over 18 years of experience in policy, research and strategy development and is an internationally recognised expert on modern slavery, decent work and responsible business.
Prior to joining the Trust, she worked at the human rights charity Anti-Slavery International and as an expert advisor for the Ethical Trading Initiative and the Joseph Rowntree Foundation. She has also served on boards of two United Nations Trust Funds and advised international bodies, including the Council of Europe.
Klara currently serves on the boards of PIN UK, Hibiscus Initiatives and the Association of Charitable Foundations. She is also involved with international anti-trafficking and business and human rights initiatives.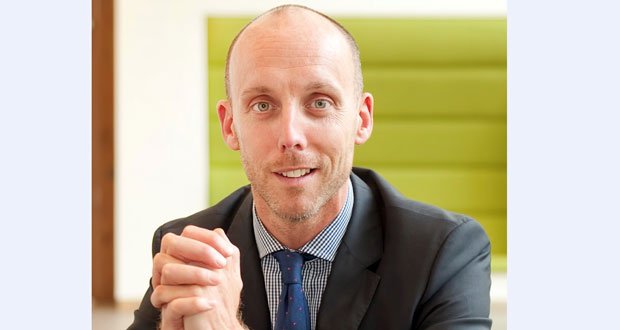 Matt Thomas, Managing Director of RA Group
Business
Matt joined Compass and RA Group from WSH (Westbury Street Holdings), where he worked for over a decade, overseeing both the Searcys and BaxterStorey businesses as MD during that time. His achievements include opening the UK's first Champagne School and attaining a highly commended sustainability accreditation, both subjects he is passionate about.
Matt brings bags of creativity and leadership to RA Group. This, coupled with his impressive track record working with and across multiple diverse brands in the B&I, restaurant, and venues markets, means Matt is the perfect fit to influence the direction and growth of the prestigious corporate organisations and iconic cultural and heritage venues in the RA Group stable.
Matt is also an Ambassador for L'Ordre Des Coteaux de Champagne, one of the most notable Champagne fraternities in the world – a passion which spans both work and pleasure.
Matt resides in Henley-on-Thames with his partner and is a lover of the great outdoors. He especially enjoys walking his two dogs, Fin and Ted, and fitting in either a swim or a run, before or after work to help him unwind or prepare for his day.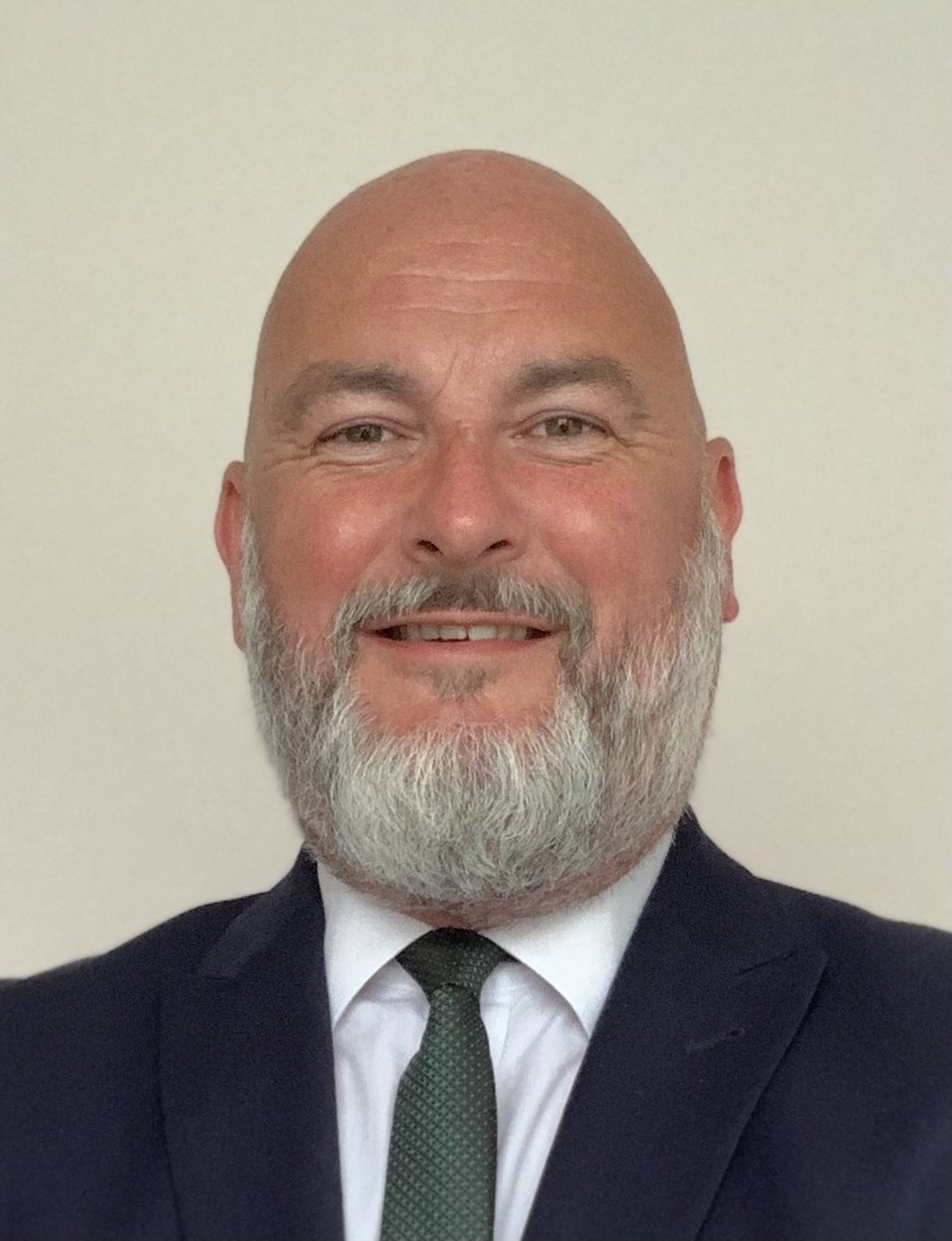 Phil Smith, Chairman of The Hill Club
Business
Phil has been in Facilities Management – and specifically the cleaning sector – since 2001. He's now the Sales & Marketing Director for In-depth Managed Services.
Phil is passionate about the cleaning industry and about helping to raise the profile and wellbeing of those who work within it. To that end, Phil worked with the Living Wage Foundation back in 2010 to create a recognition system for cleaning companies who wished to support the principles of fair pay. He was a founding member - and current co-Chair - of the Foundation's Recognised Service Provider Leadership Group and continues in that role to promote the real Living Wage. Similarly, he engaged with the Equality & Human Rights Commission contributing and assisting with their ground-breaking 2015 report 'The Invisible Workforce' before joining the Commission's Cleaning Taskforce to create and market their #seethetruevalue campaign.
A networking enthusiast Phil founded The Hill Club in 2014 and, in his capacity as Chairman, has hosted a range of hugely successful events, connecting over 5000 industry leaders & influencers in the cleaning & FM, building business and creating a platform for raising awareness of the need for social sustainability in those sectors. He lives in Greenwich, is a Freeman of the City of London and an active Liveryman for the Worshipful Company of Environmental Cleaners being appointed as a Court Assistant in 2018.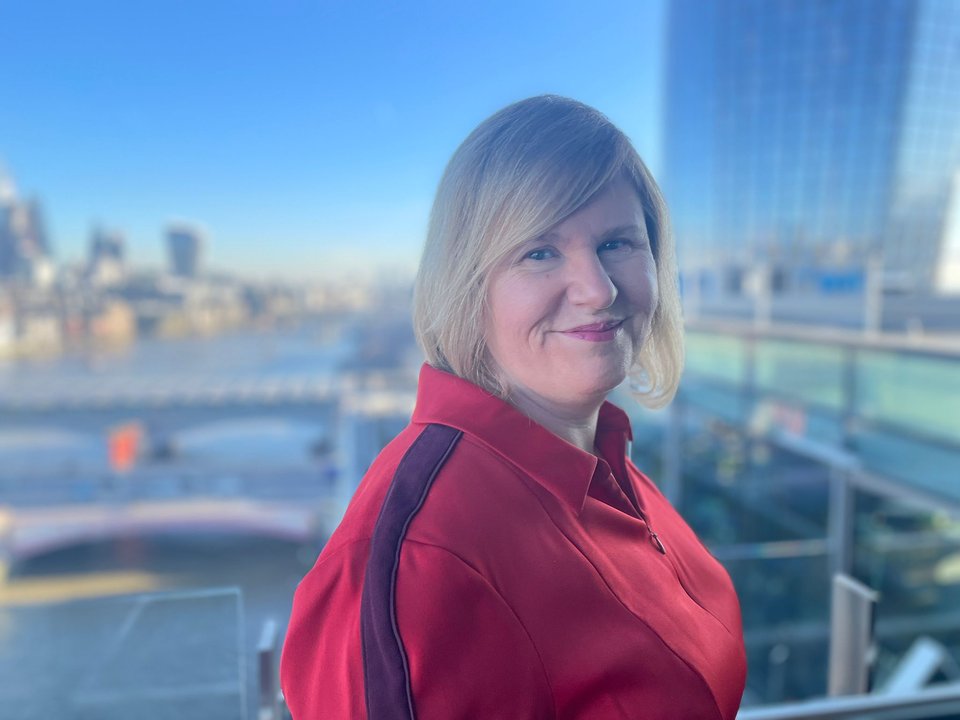 Fiona Gordon, CEO of Ogilvy UK
Business
Fiona Gordon is the CEO of Ogilvy UK, an integrated communication creative agency which is part of WPP. She has spent her career at WPP working in London, Singapore, Hong Kong and New York.
After university in Edinburgh, Fiona joined WPP and has since led significant integrated clients and offices - from Unilever to American Express and Boots.
In 2022 Ogilvy UK won the prestigious DMA Grand Prix and Glass Cannes Lions in partnership with the Mayor of London team for the impactful "Have a word" work, which is now part of school curriculum in London.
She is a Director of the American European Business Association, a member of the WACL Mentoring Committee and sits on the advisory board of WPP's Stella Network. She is proud to represent WPP on the steering group for Making London a Living Wage City.
Latest news from Citizens UK