Sponsor Refugees
Sponsor Refugees
We all want to live in a just society where people are welcomed with dignity and respect.
Our Sponsor Refugees project supports civil society organisations, including faith groups, schools and universities, to help refugee families find safe homes and rebuild their lives in local communities across the UK.
---
We came from Lebanon to the UK. The sponsor was waiting for us at the airport. They are very nice people and I can't forget how they have helped me. I now work in a hospital. My job is a housekeeper. I love my job. I have many friends there. I love everything in Wales: the parks, the shops, the people. I would like to stay in the UK forever. Khaled, who is originally from Raqqa in Syria, an area that was once controlled by ISI
---
At the height of the Syrian refugee crisis in September 2015, following the public outrage at images of Alan Kurdi washed up on the shores of Turkey, we called for the introduction of a sponsorship scheme for refugees. There was, and still is, a lack of adequate numbers of safe routes to UK. Those that exist are problematic and not built with the needs of refugees in mind.​ Our solution in this instance was based on the Canadian model of community sponsorship.
Just weeks later, the then Home Secretary, Theresa May, announced that the Home Office would look at the idea. Citizens UK then became one of the leading civil society partners helping the government design and produce the scheme, which was launched in July 2016.
Citizens UK Foundation for Community Sponsorship of Refugees (a.k.a. Sponsor Refugees) was established in October 2017 – and has been working to promote the scheme and to support pioneer groups to become sponsors ever since.
---
The Prime Minister believes community sponsorship presents communities with a great opportunity to help vulnerable refugees rebuild their lives in the UK, and the efforts of the NGO community and all parts of civil society to support the scheme are vital in ensuring its success. The Prime Minister at the time of the creation of Sponsor Refugees in 2017, Theresa May
---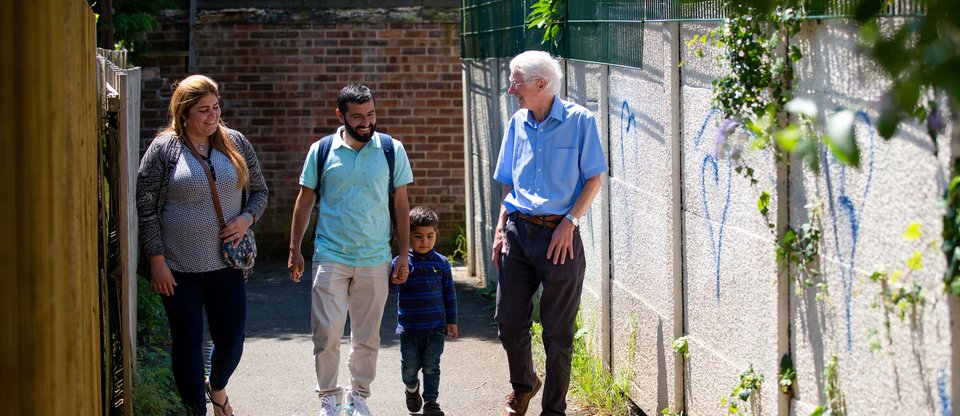 Communities have the power to create a more welcoming society
Since 2016, over 350 communities across the UK have welcomed more than 600 refugees through the Community Sponsorship scheme.
As well as resettling refugees, we have continued to influence national policy. We called on the UK Government to urgently resume resettlement, after it was suspended in March 2020 due to Covid-19. And in December 2020, flights finally resumed. When the Vulnerable Persons Resettlement Scheme ended in 2021, we urged the government to resettle at least 5000 refugees a year. They committed to launching a new UK Resettlement Scheme where newcomers are welcomed by Local Authorities and Community Sponsorship groups.
Research by University of Birmingham found that Community Sponsorship contributes to more outward looking, open and inclusive communities, and more positive attitudes towards refugees.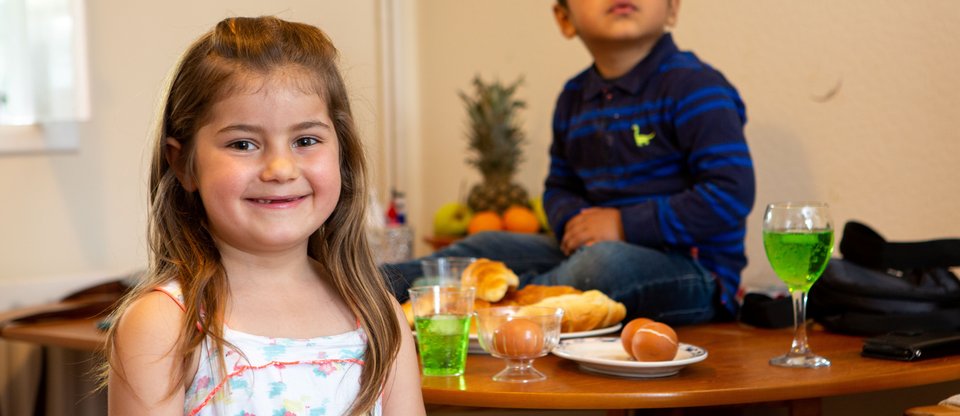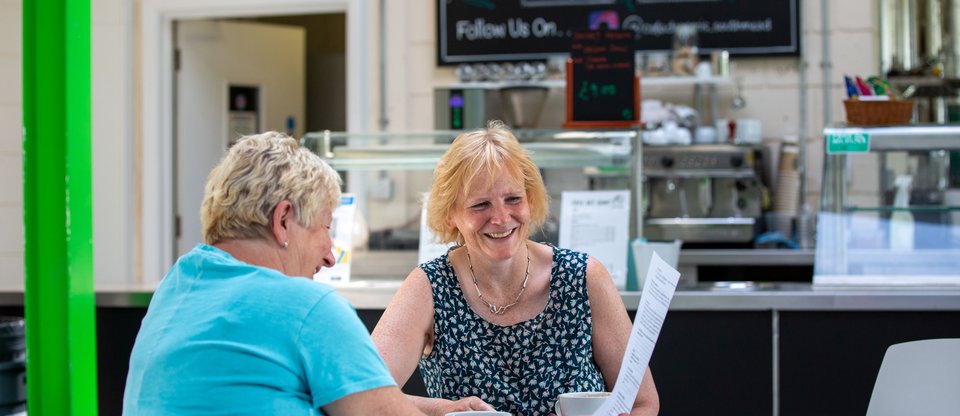 ---
As one of the first community sponsors in the UK, I can confirm that the experience has been completely transformative for my community. It gave us the opportunity to do something hopeful when we weren't sure how to help and it has brought together different elements in our community in extraordinary ways. Whatever we have given has been returned ten-fold by the most remarkable, inspirational and resilient family I have ever met. Major Nick Coke from Raynes Park Community Church in South West London
---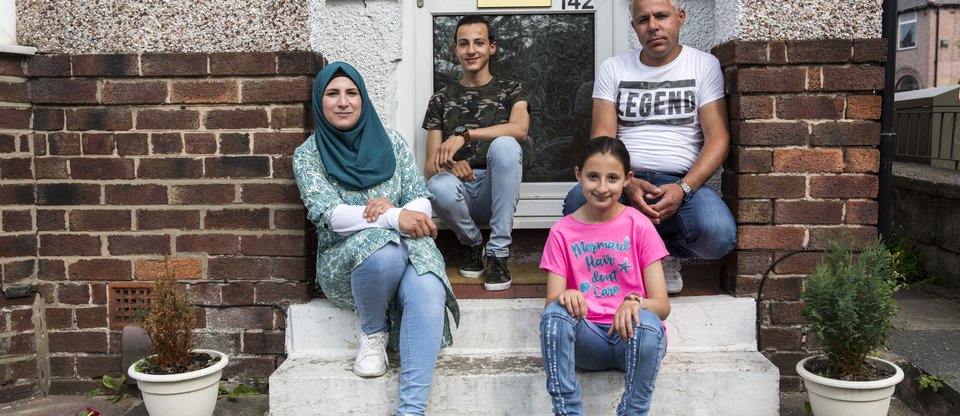 Bring a family to safety through Community Sponsorship
The Community Sponsorship scheme supports people to welcome a refugee family from a camp or conflict zone directly to the UK, and walk beside them as they rebuild their lives. They come with their status assured and with a community in place to welcome them and help them integrate. Anyone can get involved together - friends, neighbours, faith groups, schools and more.
Email us or visit the Sponsor Refugees website using the button below to take the first step.