Climate Leadership Academy
CLIMATE LEADERSHIP ACADEMY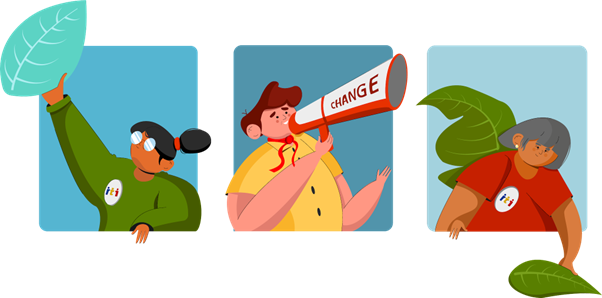 This September, young people from across the country will come together to learn how to win climate justice.
They will learn the five steps to social change through online training sessions and have the chance to put their knowledge into practice in their communities with the support from a local community organiser.
The programme will comprise six sessions delivered throughout the academic year starting in September and finishing in July with an additional celebration event. Each session will run from 10.00 - 15.00.
Support will be provided by a local Citizens organiser throughout the year. Meetings between the local teams and their organiser should happen at least once a month to discuss and review progress. Short, and occasional, sessions may be organised throughout the year to get participants to share their work and learn from each other.
Important information
Participants must between the ages of 16 – 19 and will need to be sponsored by their local institution (school, college etc.).
You can apply here.
The cost is £200 per participant which is usually covered by the school/college. In some cases, bursaries are available. Do get in touch with your local Citizens Organiser to discuss.
The deadline for completing applications is Wednesday 21st June.
Successful candidates will be informed by Wednesday 28th June.
The course will run from September 2023 to July 2024.
Get in touch below with Sarah Forsey for more information.