Living Wage takes off!
EVERYDAY PEOPLE MAKING CHANGE
EPISODE 4: LIVING WAGE TAKES OFF!
We know everyday people have the ability to shape the world around them, it's never too early to make change. And in the current cost of living crisis, it's more urgent than ever that we do. Join us for this episode as we hear the remarkable story of how school children, parents and teachers joined forces with civil society institutions across Newham Citizens and persuaded one of Newham's largest employers, City Airport, to become Living Wage accredited - putting thousands of pounds back into workers' pockets. This is a story for anyone wanting to learn how to tackle the injustice of poverty pay, and for school communities to be inspired by the potential of our youngest changemakers.
Click the share button on the player above to download this episode, share it on social media and subscribe on your favourite listening platform.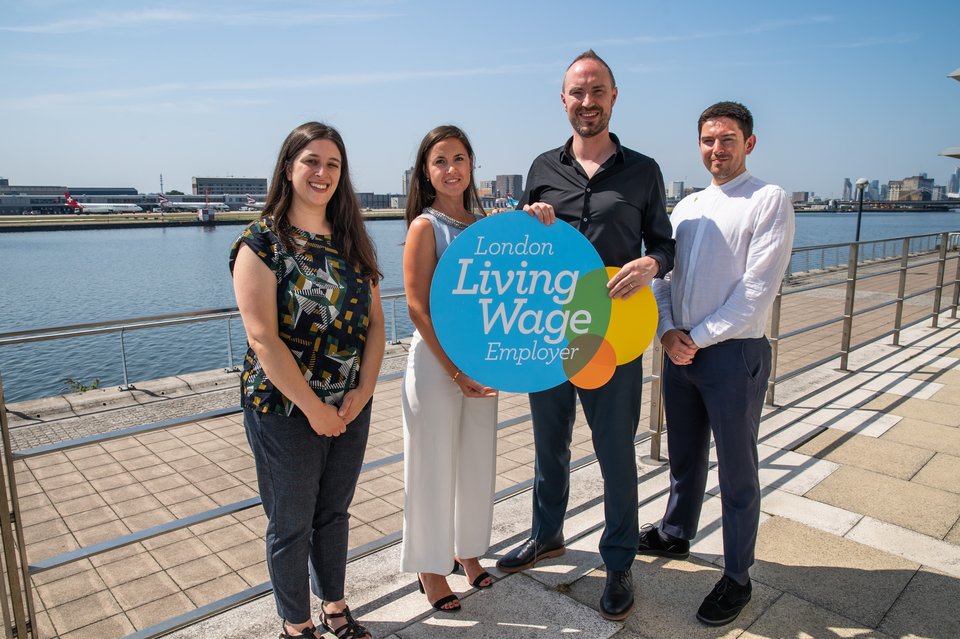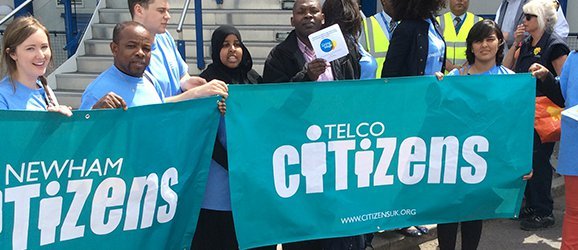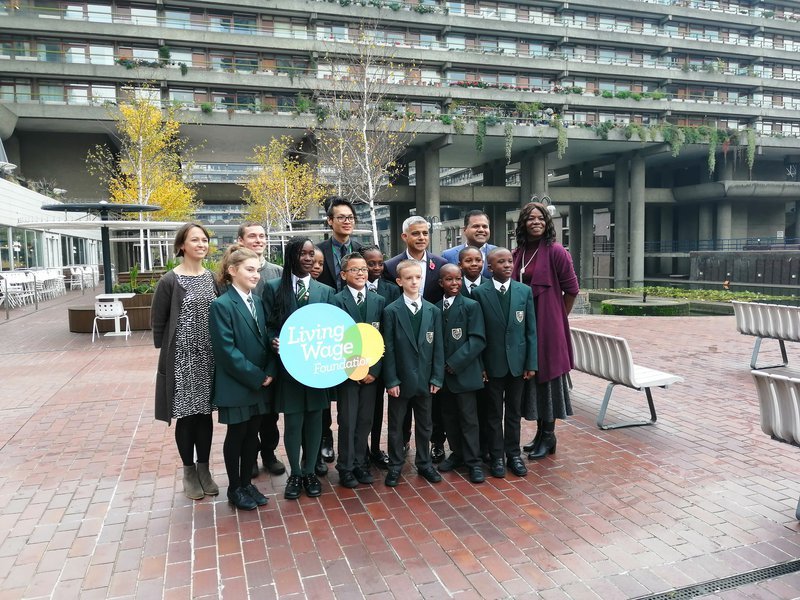 Show notes
In the Living Wage takes off! story, several words and phrases are used that some people may not have heard before.
What's the difference? The national minimum wage, versus the national living Wage versus the real Living Wage
The national minimum and living wages were created and are mandated by the Government. These rates are calculated based on a target to reach 66% of median earnings by 2024. These rates are not based on what families actually need to live off. Instead, the real Living Wage is the only UK wage rate that is voluntarily paid by over 10,000 UK businesses who believe their staff deserve a wage which meets everyday needs - like the weekly shop, or a surprise trip to the dentist. The rate is calculated independently.
Read more about the history of our Living Wage campaign, and how you or your organisation can get involved. If you are a business, find out about becoming accredited here.
Other phrases:
Living Wage Foundation - this is Citizens UK's sister organisation, born from people doing local organising and campaigning for the real Living Wage and now set up to support businesses become Living Wage accredited.
David and Goliath. This is a story from the Bible referenced by our guests as a metaphor for their campaigning. In the Bible, David is a small child who takes on a giant in combat. Although he appeared small and weak, he won the battle. Many of the leaders who made change in this story were school children, but also parents, teachers and members of the wider community. Community Organising gives everyday people the ability to take on even the biggest businesses or most seemingly impossible causes - because it gives us power.
You can find a full reading list on Community Organising here.
Challenge, Choice, Change
Challenge, Choice, Change was a concept first used by Community Organising veteran, Marshall Ganz. You can read more about the use of this framework here.
In the Living Wage takes off! episode, Alistair Rooms, Citizens UK Senior Community Organiser explains that poverty was one of the big challenges facing families across the Newham borough, and specifically in Newham Citizens member school St Antony's Catholic Primary School. With over 90 foodbanks across the Borough, workers were struggling in one of the most deprived wards in the country. Parents couldn't always afford food. Many children weren't able to go on school trips, and parents often had to miss parents evening due to working multiple jobs with insecure hours or evening shifts.
Rather than coming up with a charity or service-oriented solution, the school wanted to tackle the root cause of the issue. So they made a choice to find a justice focused solution. Pupils, parents and teachers formed a coalition and action group with other organisations across the Borough, and called on some of the area's biggest employers to become Living Wage accredited.
They started by taking action on London City Airport and won monumental change. In the immediate term, 100 workers at the airport received a pay rise. In the longer term, City Airport has committed to paying all workers a real Living Wage and has championed the cause by persuading other local businesses to do the same. Newham Council, as well as Tate and Lyle - a huge international company - have since also become Living Wage accredited. Today, over 5000 people in the local neighbourhood have had a pay rise as a result of Newham Citizens' campaign. This means more money in people's pockets. And it was all down to everyday people building power to make change for themselves, in their own neighbourhoods.
The 5 Steps to Social Change
The 5 Steps are a framework commonly used in Community Organising and across Citizens UK. Following these steps can help civil society leaders make change on the issues that matter to them. The best way to start Organising and practising these steps is by joining Citizens UK as a member. You can also join one our many leadership training programs - from free, online webinars, to immersive three and six day accredited Community Leadership courses.
The Story
In Living Wage takes off! Nathan Chan, a teacher at St Antony's Catholic Primary School, explains how they started by Organising. The school built a diverse action team of students, teachers, parishioners and workers.
Next, they listened. By doing listening campaigns in their school and across the neighbourhood, they discovered that half of parishioners and parents were on less than the real Living Wage. Many parishioners worked for City Airport and other large local employers. So the action team also went to London City Airport to ask workers about their experiences. Based on the stories and issues heard, they decided to focus on in-work poverty and campaigning for the real Living Wage as the tangible goal to set.
The third stage was planning, which took about 6 months. During this time they conducted a power analysis - where they mapped key players across the airport. Who was who; who owned what; who made the key decisions; where the money was and potential allies. Overall they build a complete web of key people who needed to be consulted or considered.
This led to plans for taking action. Originally, 30 pupils were planned to go to the airport to sing a song they had written about life on low pay in front of bosses and customers. However, negotiation kicked in even before they could take action. Within an hour of emailing a key decision maker detailing plans for the action, they received a response from the airport. They were offered a meeting in exchange for the action not to go ahead. The action team counter-offered; they would call off the action as long as City Airport could promise them a couple of meetings and to review the Living Wage Foundation accreditation contracts in advanced, so they would be prepared knowing how much accreditation would cost them.
City airport agreed! So the action team first met at the airport. Pupils sat in the boardroom with airport bosses, including with the Director of Corporate Affairs and shared their testimonies. The second meeting was held at the school, where students were finally able to sing their song to the airport bosses and quiz them on their plans for accreditation.
Shortly after, City Airport agreed its plans to accredit as a real Living Wage employer. The alliance took part in one last piece of negotiation by allowing the airport to control the announcement in their own press release. In the announcement, they gave wonderful credit to the students of St Antony's school and the Newham Citizens alliance, for their powerful organising and campaigning.
Read more on the 5 steps
STEP 1: ORGANISE
How to Build a New Citizens Alliance
How to collect annual membership dues: a guide for leaders and organisers
Mike Gecan on one to one meetings
Recruiting members through one to ones
Why we never go where we're not invited
STEP 2: LISTEN
Twelve steps to plan an effective listening campaign
Developing people through listening
How to do listening through House Meetings
How to do listening through Neighbourhood Walks
Template flyer based on a Listening Campaign
Template plans for Listening Campaign
STEP 3: PLAN
Developing an effective strategy to achieve change
Leadership Development Table - Tracking your development and that of others
Qualities and Habits of leaders who organise effectively
STEP 4: ACT
A story of action: Tesco and the Living Wage
Guide to turnout by Nottingham Citizens
STEP 5: NEGOTIATE
Dilraj is joined for this episode by Pete Rogers, Senior Organiser for Nottingham Citizens and Daniel Mackintosh, Lead Organiser for West London Citizens. They discuss how we consider anger a necessary and motivating force in Community Organising and how by turning anger into action we can build power for change. You can find this section at 57:39
If you're angry about an issue discover some of our national campaigns and how to get involved here. To make change in your neighbourhood, participate in your local Citizens Chapter here if your institution (like a school, faith group, business) is already a member. If they aren't, persuade them to consider joining by checking out our membership pages!
In this episode, Jason joins the dots between the Living wage takes off! story and the roles of young people and schools in active citizenship. He makes the case for schools to become "living laboratories" for democracies within Citizens UK alliances. You can find this section at 1:07:32
Meet the guests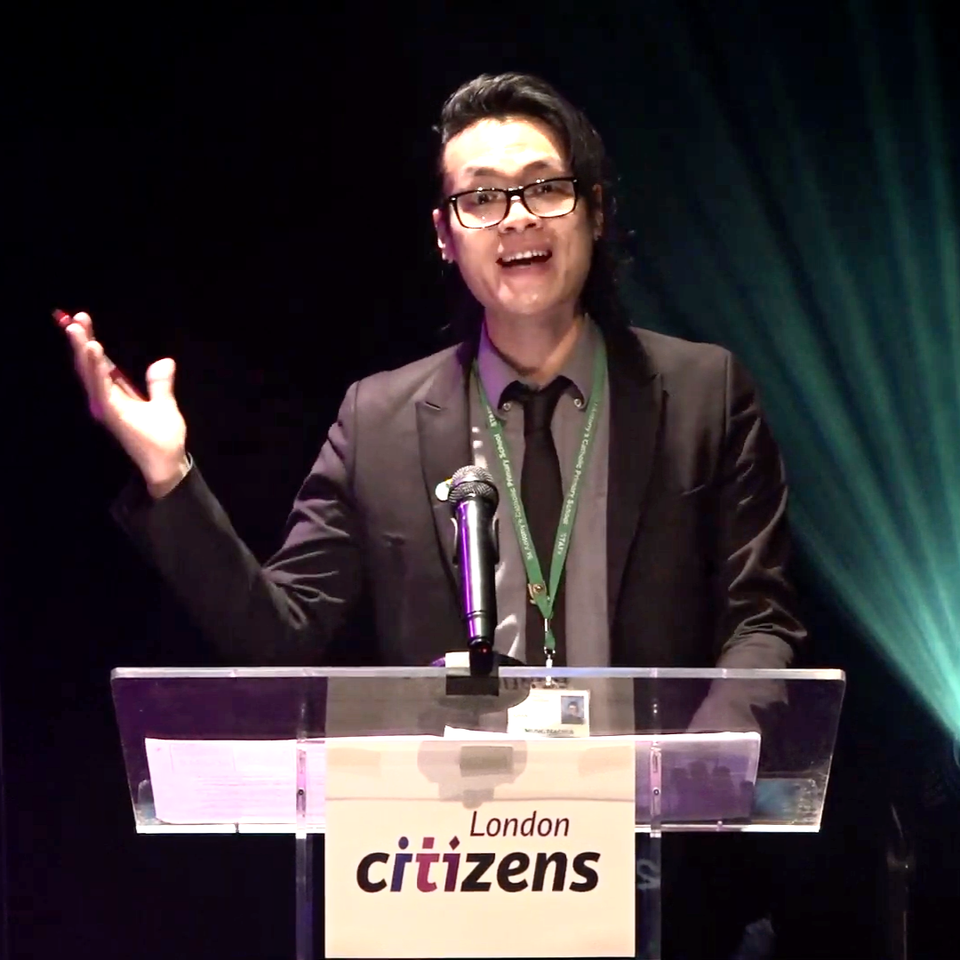 Nathan is a music teacher from St. Antony's Catholic Primary School (@StAntsE7), a member institution of Newham Citizens, East London Citizens (TELCO). He has been working on the Living Wage Campaign since 2018 and is passionate about social justice, putting faith into practice and empowering young people to have a say in building their futures and shaping the societies in which they live.
Nathan has written and produced the songs performed by St. Antony's Choir.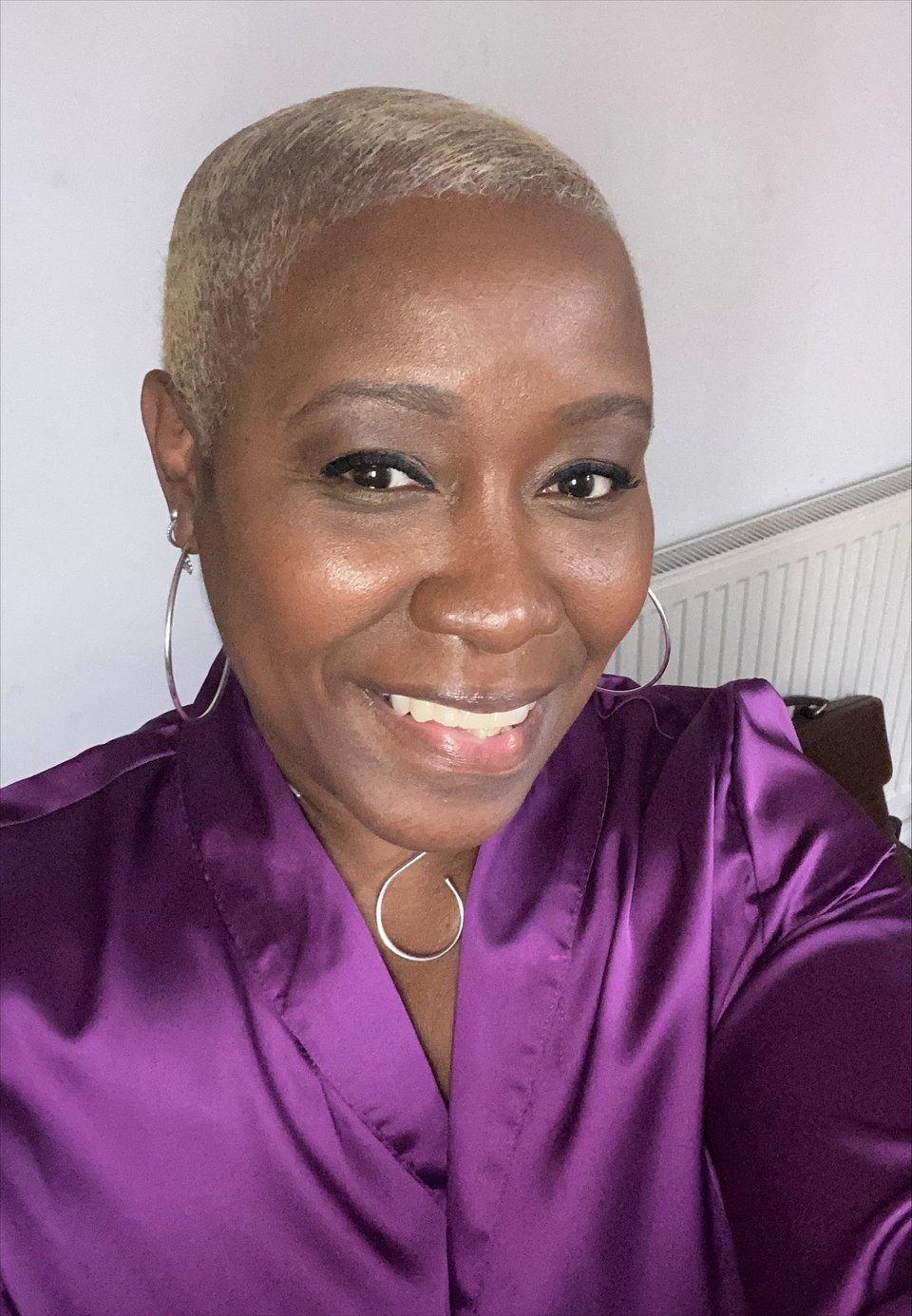 Caroline is an Associate Community Organiser for Citizens UK who started her Organising journey with Newham Citizens, East London Citizens (TELCO) whilst working as a teacher at St. Antony's Catholic Primary School.
In the Living Wage takes off! episode, Caroline describes the impact she made; she felt that through the Living Wage campaign, and by having a platform with Citizens UK, she could help children be exposed to the fact that they can use their voices to make change.