A step closer to permanently affordable homes in Lewisham
Lewisham Citizens' leaders and campaigners have submitted plans for the first ever permanently affordable homes in the Borough to their local Council.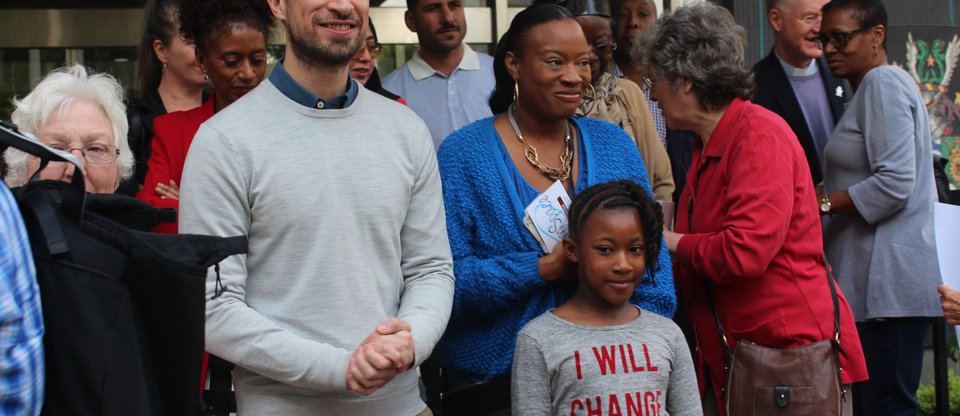 Members of Lewisham Citizens met and thanked Damien Egan, the new Mayor of Lewisham, for pledging to build 200 Community Land Trust homes over the next four years.
The 11 homes submitted for planning by Lewisham Citizens are set to be built on the first Community Land Trust (CLT) site in Lewisham.
Community Land Trusts are 100% affordable, with each home sold at a price linked to local wages. In Lewisham this means that a two-bed home will cost £244,000, which is less than half the market price for homes in the same neighbourhood. The homes will be available to residents who are in a certain income bracket and have strong ties to the local community.
Delivered in partnership with London Community Land Trust, the CLT homes are the result of a long grassroots campaign that culminated in a pledge of support by former Mayor of Lewisham, Sir Steve Bullock.
More recently, at an assembly ahead of May's local elections, Lewisham Citizens won a commitment from the newly elected Mayor, Damien Egan, to build at least 200 CLT homes during his first term in office.
Janet Emmanuel, assistant head at Sydenham school and member of Lewisham Citizens, explains:
"The campaign to get these homes built came from Lewisham Citizens talking to hundreds of our friends, family and neighbours and hearing of major hardship when it came to peoples' housing situation (...) Now the plans are in, we're working with the new Mayor to find further sites for at least another 200 homes in the Borough."
Ann Frankel, Housing & Development Director at London CLT, adds: " London CLT homes provide a way for all Londoners, regardless of background, to have a place in this city. We want to build lots more genuinely affordable homes; we believe that Londoners will stay in these homes, that they will build strong inclusive communities together. "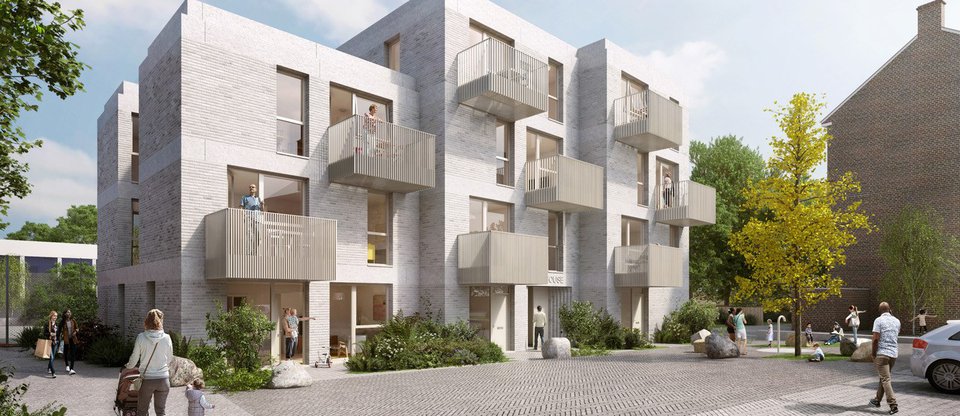 The homes will be built by architects, Archio, who were selected by the residents and members of the community through a public workshop.
Like Lewisham Citizens, other alliances of Citizens UK institutions in London have also secured commitments from their Council Leaders to build permanently affordable homes via the innovative Community Land Trust model: across the capital this will amount to over 1,200 genuinely affordable homes built by 2022.