New Harrow Citizens alliance wins change and prepares to expand
Harrow Citizens is the newest Borough alliance of Citizens UK in North London. It launched in May 2017 with the aim of bringing different civic society organisations together to organise and act for the common good. In just over the year, Harrow Citizens has already made great strides and is keen to keep growing in both strength and numbers. Continue reading to find out more about Harrow Citizens' achievements and their next steps.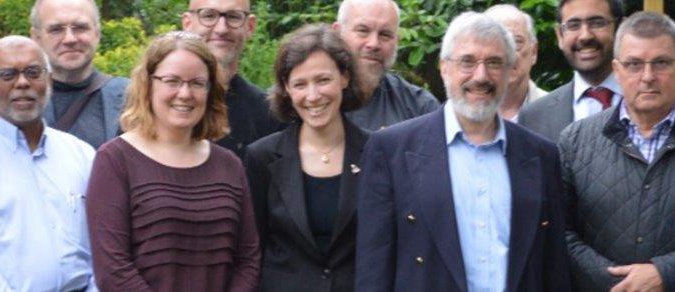 Who we are
Like all Citizens chapters, we build power by uniting people around common issues of concerns. We recognise that real change can only be achieved when community-rooted organisations pool resources and learn the art of public action: building enough power to oblige the state and the market to respond to the needs of ordinary people, while also leading on the issues which are the responsibility of civil society.
Hence, our alliance is made up of dues-paying institutions from a range of local faith, school and community organisations such as Northwood School, North Harrow Mosque and St Peter's church. Our work is supported by Paul Amuzie, a Citizens UK Community Organiser.
Our campaigns
In 2017, our institutions embarked on a listening campaign that led our leaders to listen to over 4,000 people in Harrow to find out what they care about, what concerns and affects them. As a result, in December 2017 we were able to identify and vote on the issues we wanted to focus our campaigns on.
Mental health
All our institutions found that poor mental health and well-being is a major concern that affects faith congregations as much as the students in our schools, regardless of age or background.
Low wages
Harrow is deeply affected by low pay, with as many as 42% of local jobs paying less than the London Living Wage. As a result, we want to increase the number of local employers accredited with the Living Wage Foundation.
Affordable housing
Our Borough has one of the lowest stocks of affordable housing available, which makes it difficult for families to continue living and working in the Borough they call home. As an action group, we are meeting with their local councillors to build up relationships and find out more about the local housing situation. In fact, a number of major new developments are under way; we are asking that all staff working on the re-development of the Civic Centre are paid at least the London Living Wage.
Many stories about poor rented housing have appeared in the local press, so our other main objective is to publicise the fact that there are Selective Licensing Schemes (where almost all landlords must hold a license) in 3 areas - helping private tenants report poor conditions. The group are meeting with other London Citizens groups to develop a campaign around this.
Welcoming refugees
Harrow Council has agreed in principle to take vulnerable Syrian refugee families and others affected by the Syrian crisis as part of the Government's resettlement scheme on the condition that suitable private rental accommodation be found: this is where we come in by reaching out within our individual community networks to find willing private landlords.
Members of our Action Team have also established contact with Housing Associations and local Estate Agents as alternative potential source of privately owned housing. Regular meetings are held with senior Council officials to review progress. Valuable lessons have been learned from discussions with Brent Action for Refugees and Barnet Citizens.
Pledges and change won
Having agreed on our top priorities, we began preparing for a big Accountability Assembly ahead of the May 2018 local elections. Over 300 of our members attended and we negotiated our asks with the candidates for Leader of Harrow Council. Together we won the following commitments:
the Council agreed to become a Living Wage employer and make all Council housing developments Living Wage zones.
all Council staff will be trained on the Marmot City approach to health and well-being.
the Council will set up a task force with the responsibility of cracking down on rogue landlords.
the Council committed to resettle 30 Syrian refugees.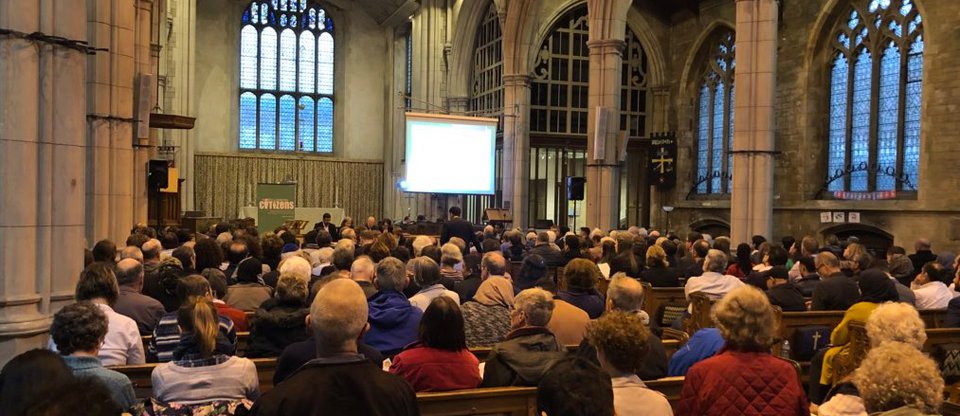 Our plans for the future
We are proud of the pledges we have won to date, but we know that we need to continue working with Harrow Council to hold them accountable and ensure they deliver on their promises. To do this, we need to continue to grow the power of our alliance and develop more community leaders who are engaged in public life.
At this exciting time for our alliance, we are looking to recruit more dues-paying institutions in Harrow. Given our current make up, we are particularly keen to welcome schools (primary and secondary) and local charities . If you think your institution would be a good fit, please don't hesitate to get in touch with our Harrow Organiser, Paul Amuzie at Paul.Amuzie@citizensuk.org . We would love to hear from you.