Leeds Citizens Chapter Highlights - August 2022
Leeds Citizens Chapter Highlights
August 2022
We have had a very exciting and busy two months here at Leeds Citizens. We are delighted to share with you some of the key highlights from the past two months and celebrate the amazing work that our member organisations have been doing for justice in their communities.
Some of our top highlights include; a National Action for the Living Wage Campaign; a summer celebration with Tracy Brabin (West Yorkshire Mayor) for schools in Bradford; amazing work to tackle fly-tipping and litter by Team Beckhills; and the emergence of a new neighbourhood team in Cottingley.
Living Wage Action: HC-One - 13th July 2022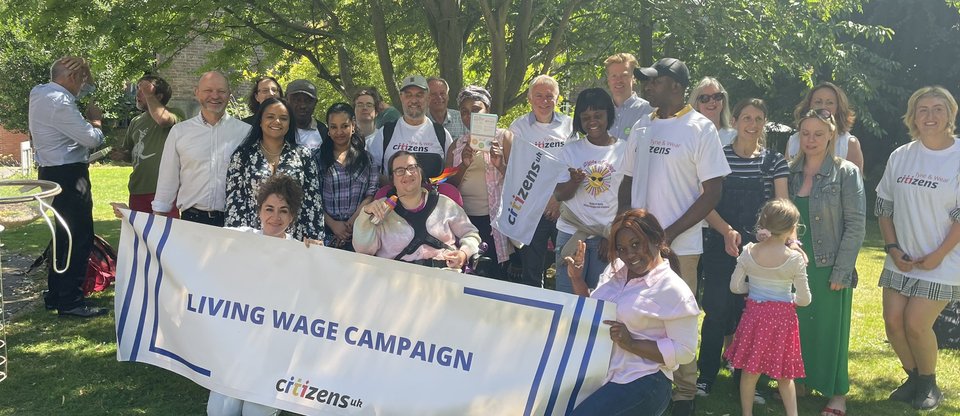 On the 13th of July, we joined Tyne and Wear Citizens in Darlington at the Headquarters of HC-One, one of the five biggest care providers in the UK, to campaign for a Living Wage for Care Workers.
Along with five care workers and leaders from Leeds, we asked HC-One to meet with us to discuss Living Wage accreditation and shared the powerful testimonies from the care workers in our communities.
We look forward to hearing back from HC-One about sitting down to discuss plans to further the campaign!
Bradford Schools Tracy Brabin Summer Celebration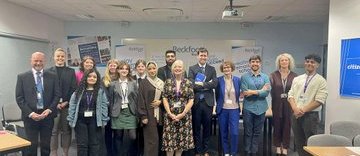 In June, 70 people came together with Tracy Brabin, the Mayor of West Yorkshire, to celebrate the end of year for the Schools Pandemic Recovery Project in Bradford.
We celebrated wins on anti-racism, LGBTQ+ issues in schools, and commitments to co-production in other areas. Tracy also agreed to have young people's voices on her policy boards.
Find out more info here.
Team Beckhills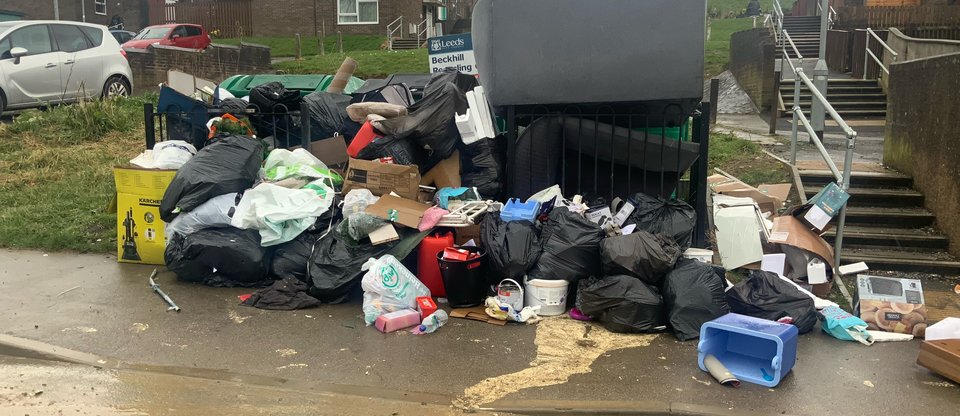 Team Beckhills got together with their Councillor, Jane Dowson, to talk about fly tipping and litter on the estate. It's a constant problem and causes many issues for residents.
They are putting together a plan with local schools and other organisations to campaign for a cleaner Beckhills!
Cottingley Residents - Team Cottingley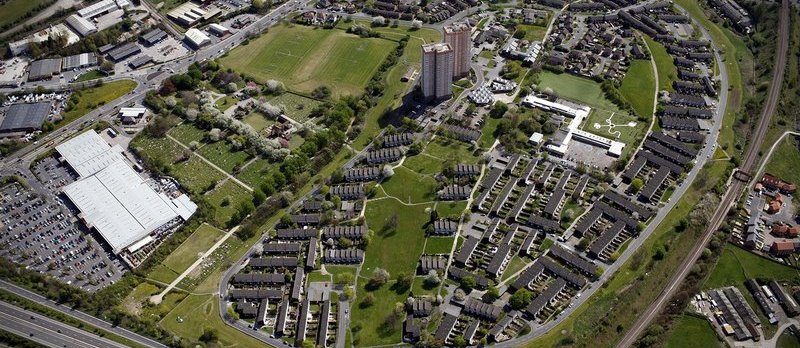 Cottingley residents, shopkeepers, the local pharmacist and leaders met at the end of July and made a plan to form "Team Cottingley". They hope to create a powerful, united community voice in Cottingley, campaigning for changes to improve health and wellbeing on the estate.
Institution Highlight:
Dixons Unity Academy - Armley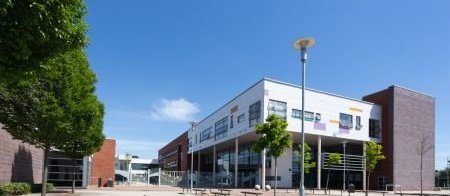 We have been really encouraged to be working with the students at Dixons Unity Academy on Citizens Training. Members of the student council conducted a listening campaign with 72 students in the school, and followed it up with listening with parents and students at parents evening.
Now we are taking steps to form an Armley neighbourhood team by linking up the school with New Wortley Community Association and Christ Church Upper Armley.
Individual Highlight: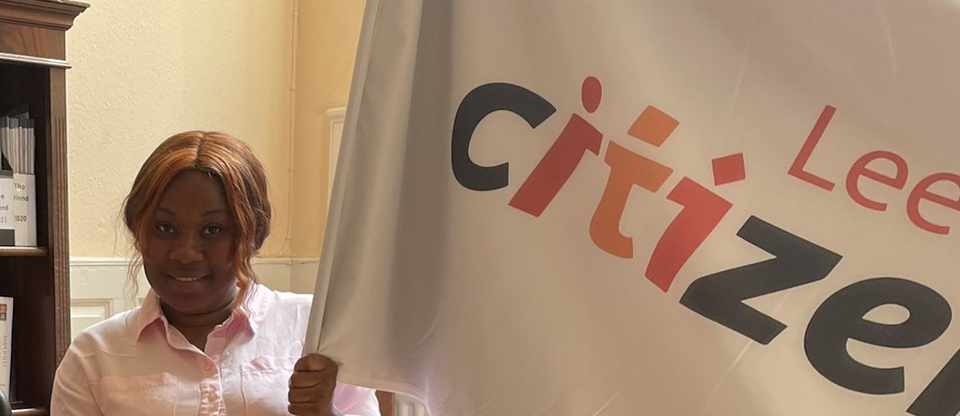 Veronica joined us for her first Citizens Action on the 13th of July at the HC-One Living Wage Action in Darlington.
Reflecting on the day she shared "I really enjoyed it and liked participating in this action! We should be paid the Real Living Wage as we spend so much time working with our clients, especially being a live-in carer. We should be able to have enough money to send back home to our families"
---
Upcoming Training and Events
14th September 2022 - Team Beckhills Meeting, 6:30pm @ Stainbeck URC.
20th September 2022 - Brickfield Park Celebration
21st September 2022 - Listening as a tool to build power for our students and their families: training for school and trust leaders.
Beckfoot School, 10am - 2pm.
2nd November 2022 - Wednesday 30th November 2022: Online Training: Introduction to Community Organising for Education Leaders, weekly sessions starting at 4pm.
Posted by Gemma Gates on 25 Aug, 2022