TELCO Awards 2020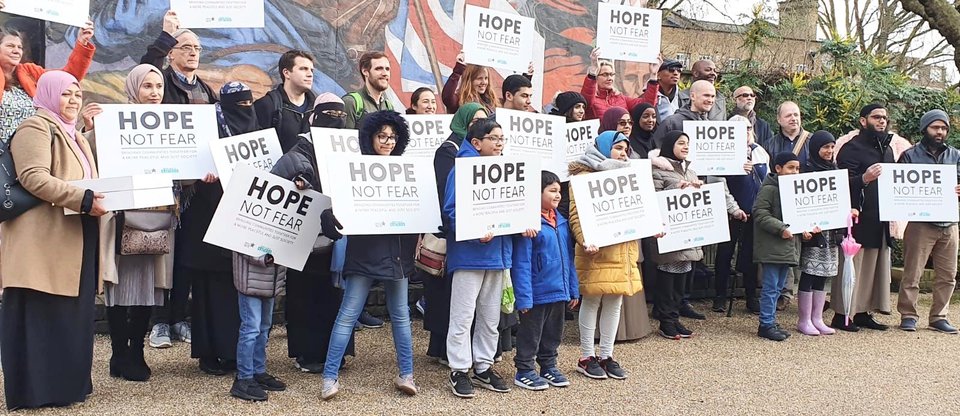 Over the last 12 months, TELCO members have built power and won some amazing campaigns. Thousands of leaders have been involved in action across East London, and our focus this year has been on Breadth, Depth and Impact. Below, we celebrate some of our members. For more highlights see our Annual Meeting Brochure .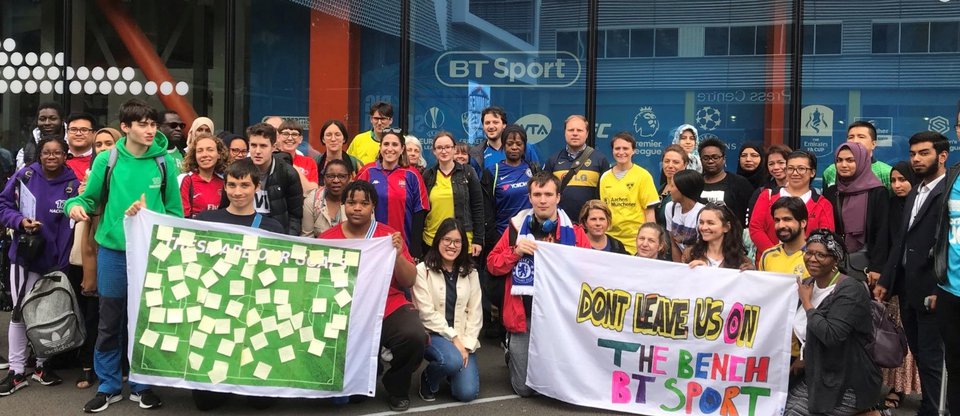 IMPACT AND INNOVATION TEAM OF THE YEAR – WOMEN 100
Women100 is a community organising program for women in Tower Hamlets and TELCO. Last year 7 of our institutions from Tower Hamlets Citizens came together, including The East London Mosque, St George's in the East, Darul Ummah, E1 Community Church, Queen Mary University of London and ELATT London, with funding from Near Neighbours, came together with the vision to engage women in their local community; leading & negotiating for change. Women 100 created sustainable local networks of diverse women and trained 96 women in community organising to empower them to act in public life. Women 100 mentors women to develop their leadership skills and now many women are part of local campaigns such as tackling hate crime. Women100 won the back up the veil campaign by changing the school visitor policy in Tower Hamlets.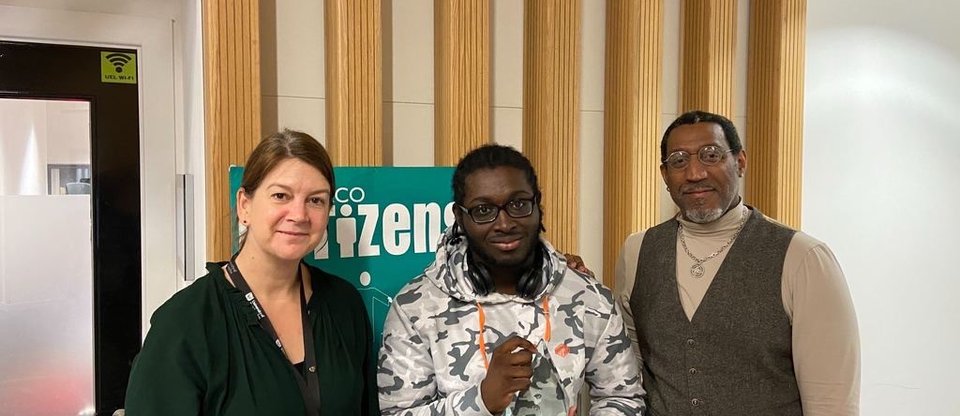 CAMPAIGN ACTION TEAM OF THE YEAR - HACKNEY CITIZENS BT SPORTS JOBS CAMPAIGN
This campaign took on one of the biggest media companies in the UK. This campaign organised 70 leaders outside the headquarters of BT Sport, in the Olympic Park. They also designed banners with sixth media students, testimony with ESOL learners and developed young people with interviews with local journalists. As a result, BT Sport will be offering work experience placements paid at a London Living Wage, which is unheard of the creative sector.
The winners of TELCO Campaign Action Team of the Year 2019/20 – Hackney Citizens BT Sport Jobs Campaign, which was received by Oran, Head of Sixth Form at ELATT.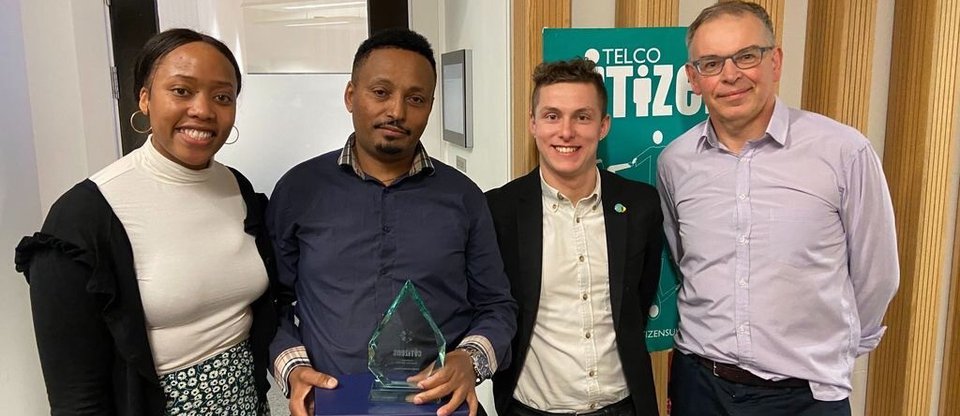 INSTITUTION OF THE YEAR – CARITAS ANCHOR HOUSE
In Newham, there are 27,000 people on the Housing waiting list and the borough is at the forefront of the housing crisis. Caritas Anchor House, a homeless shelter in canning town, have built a team from scratch, they've developed a group of inspiring people who have been tackling the housing crisis. They taught the alliance how to be courageous by building a relationship with housing developers who are building thousands of homes locally and making millions in profit. The English Cities Fund, are building a development of 800 homes just next to Anchor House. Once they agreed to meet, the housing developer originally asked to have the meeting across the road in the Library because they were afraid to see the impact of the housing crisis, so the team put on their smartest work attire and welcomed the developer inside anchor house to challenge the stereotypes of what it means to be homeless. They won an agreement to work together with the social housing provider for 10 homes and to ensure jobs on the new development go to anchor house residents in the new Manor Road Development. Well done!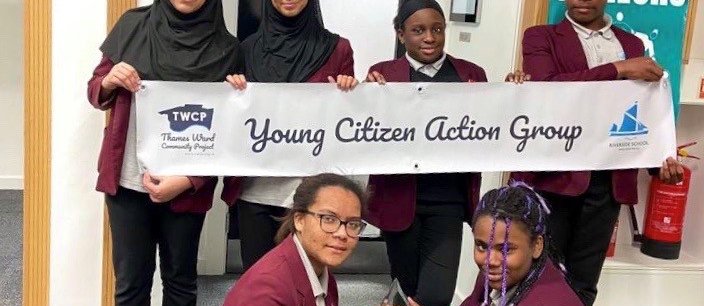 SECONDARY SCHOOL OF THE YEAR – RIVERSIDE SECONDARY SCHOOL (YOUNG CITIZENS ACTION GROUP – YCAG)
The Award for TELCO Citizens Secondary School of the Year 2019/20 goes to the Young Citizens Action Group at Riverside Secondary School. This secondary school is a founding member of Barking & Dagenham Citizens. Their Young Citizens Action Group (YCAG) have won three major campaigns in the last 12 months. They secured litter bins at bus stops outside their school and, more recently, finally got their hands-on keys for a community garden! But that's not all – they campaigned successfully for extra buses on routes serving their school – a win worth a whopping £1m!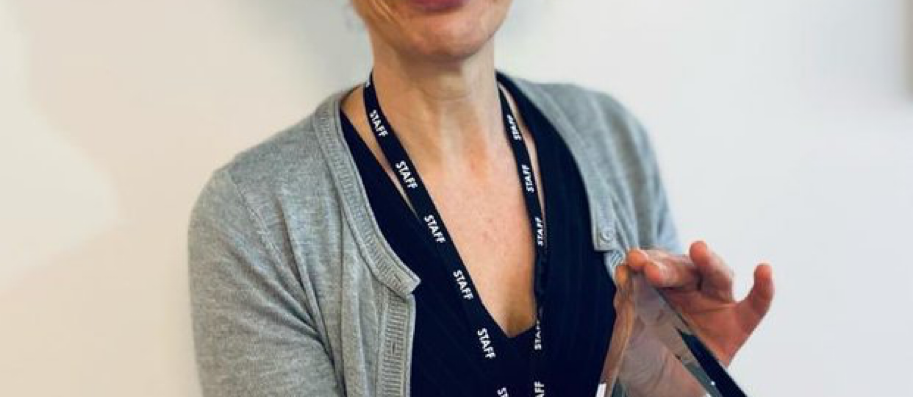 LEADER OF THE YEAR – GILL BURBRIDGE, LEYTON SIXTH FORM COLLEGE
The Award this year goes to Gill Burbridge for her phenomenal leadership on the Youth Safety campaign, particularly in the pursuit of more inclusive education. Gill hosted and a powerful inaugural Exclusions Summit at Leyton Sixth Form College, attended by over 80 young people, educators, local authority and GLA representatives.
Gill thoroughly deserves the accolade of Leader of the Year and this award is as much recognition of her work as it is of the amazing staff and students at Leyton Sixth Form College Gill has also invested significant time and money to develop leadership capacity of staff and students at LSC to create a strong relational culture through the tools and skills of community organising.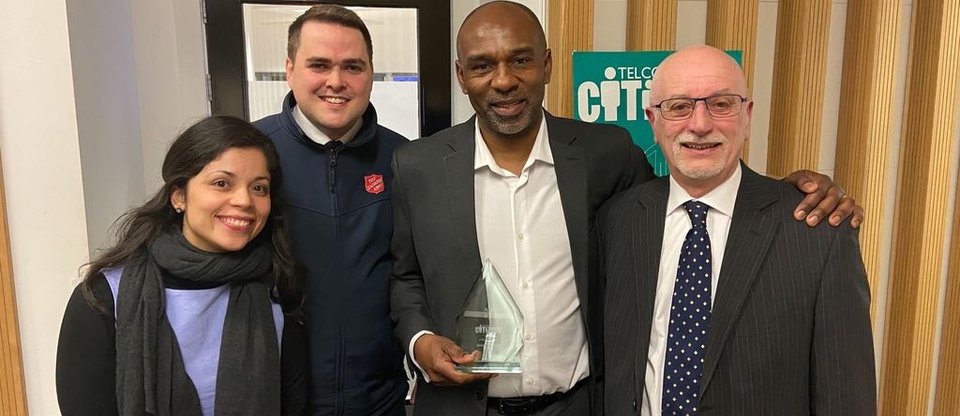 ACTION OF THE YEAR – ILFORD CITIZENS LAUNCH
TELCO is the founding Chapter of Citizens UK. We celebrate our 25 th anniversary in 2021 and we are proud to be the oldest in the network. We are also the freshest, and the fastest-growing alliance in the last 12 months, thanks to the launch of Ilford Citizens on the 10 th of October.
In a fantastic atmosphere of fun and great resolve to tackle serious social justice issues, 272 leaders from 13 member institutions came together for the founding of Ilford Citizens following a fast-paced 9-month period of organising and relationship building. The launch involved the Leader and Deputy Leader of Redbridge Council, Jas Athwal and Cllr Kam Rai; Mark Long (Redbridge Police); and Neil Hamer (Redbridge CCG) and an agenda for change on housing, homelessness and youth safety.
The new neighbourhood alliance added 9 new exciting new institutions, £19k in membership dues, and £24k in grant money, not to mention hundreds of talented leaders, including Citizens UK's very first Sikh member organisation. This takes Rebridge Citizens to a significantly more power alliance of 15 member organisations!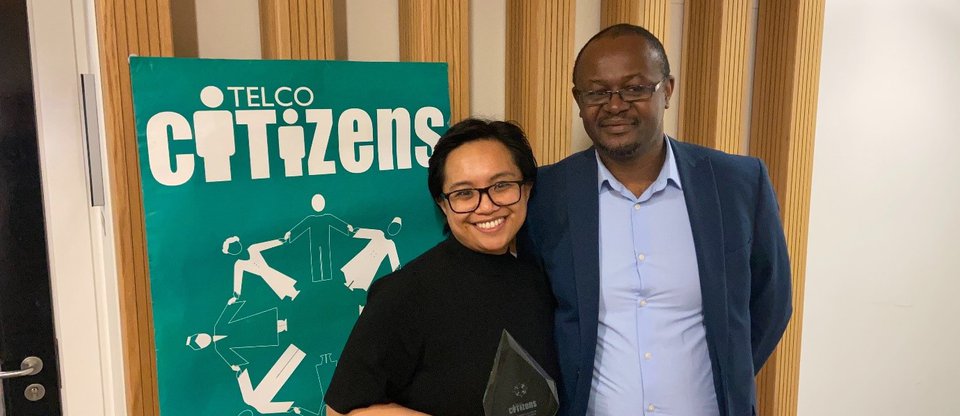 LEADERSHIPS ACHIEVEMENT AWARD - AVERIL POOTEN, ST BARNABAS
Averil Pooten is an extraordinary leader. She has been juggling her personal life as well as her voluntary role as the Church warden. Through some challenging circumstances she has had to support her church and still be a mother, a fantastic chair for Women's Interfaith Network Group, Borough Executive as well as run the family business. I've never seen Averil upset, she always has a smile and a kind word for everyone. She has this wonderful magnetic energy around her and tonight we honour her and her church community for demonstrating true leadership in challenging times.