Reflections: the importance of developing young Black leaders in the workplace
Reflections: the importance of developing young Black leaders in the workplace
My name is Amal and I'm a graduate of Queen Mary University of London where I studied International Relations. During my undergraduate degree, I was involved in Tower Hamlets Citizens where I led a youth safety campaign. While I was leading this initiative, I was offered an internship to develop young people in the borough. As young Black Muslim, I began to reflect on how we, as a community, could focus more on developing young Black people.
I feel as though often young Black people get forgotten under the banner of 'BAME'. Whilst many organisations encourage BAME representation, many places do not have a separate quota system for young Black people. This massively affects development, as we can face different challenges when entering places of education or work.
This is because many young Black people go through varying experiences in public life – different family structures; different expectations and pressures; or having to deal with micro-aggressions and anti-blackness, which can be different to other forms of racism. Not enough places of work look critically at themselves: are they fully welcoming and do they focus on inclusiveness wholeheartedly? Or is diversity just a 'BAME' tick box?
Often, many organisations refuse to acknowledge racial disparities and differences which can make Black workers feel as if employers are not willing to address their concerns that their talent is being undervalued or squandered, which can leave them feeling less engaged with colleagues, less satisfied with their work, and isolated. This invisibility can have damaging long-term effects on professional development, self-worth and general well-being. Workplaces should create a clear and separate quota system for major ethnic groups, instead of using 'BAME', which can be reductive and simplistic, and developing young Black leaders will reduce the likelihood of this occurring.
Furthermore, many organisations have created diversity and inclusion programs in an attempt to recruit and retain more minorities, but the initiatives often fall short. These signs of progress focus on helping black employees fit into the status quo rather than focusing on eliminating the systematic inequality which actually exists. Building Black leaders focuses on managing injustice, rather than "managing blackness".
It also means young black people will feel less pressure to maintain facades of conformity, suppressing some of their personal values, feeling unable to bring their whole selves to work and university, believing they should not be in agreement with systematic values.
My hope is that once employers understand the reality of the Black experience, they will embrace and champion policies that actually help to level the playing field and begin the conversations and adjustments that will lead to this making tangible, real-life differences. This will be hard and often uncomfortable work, but it will only be achieved by developing more young Black leaders and making their voices heard.
By Amal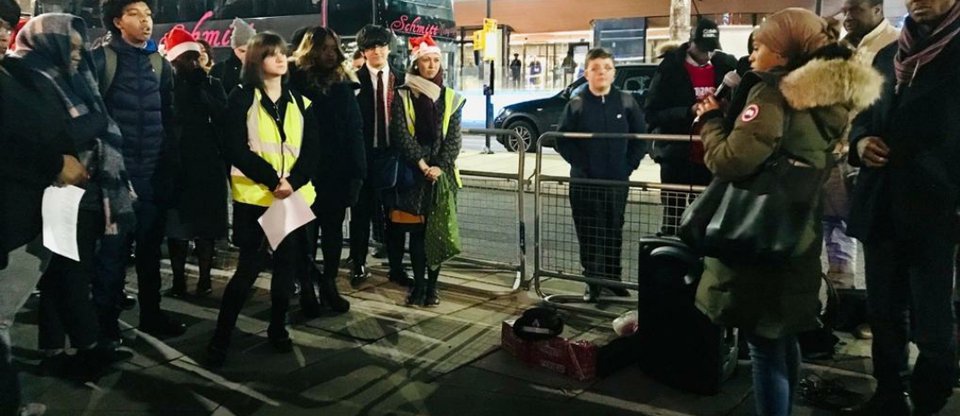 Posted by Aanisah Khan on 18 Oct, 2021