London For All: No Place For Hate Rally against Hate Crime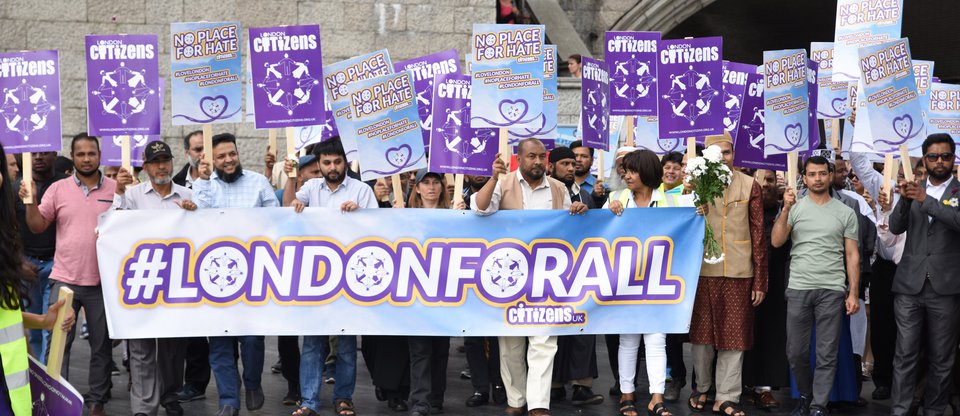 London Citizens, the community organising alliance, held a unity rally in London on the afternoon of Sunday 31st July in an act of solidarity with communities impacted by a reported rise in hate crime.
For some Londoners racist and xenophobic abuse is not a new phenomenon, but the surge in reported incidents after the EU referendum (which showed more than 6,000 alleged hate crimes reported to police in England, Wales and Northern Ireland in the four weeks since 16 June) has left many communities and individuals worried.
Jomhs Jaramillo, a bus driver in South London was told at the end of his shift by a passenger that "you do not belong here and you are stealing out jobs". Jaramillo said "I believe it is the right for all Londoners to live without fear. This weekend we wish to send a strong message to everyone that there will be a zero tolerance approach to hate crime. We all love the city of London – it is its people, its diversity and its respect and tolerance for all that makes it so unique. London is for all."
As a response to this surge, members from London Citizens marched from East and South London in an act of solidarity before converging at Tower Bridge then moving on to City Hall for an organised mass hate crime reporting initiative. Leaders joined in song and celebrations of cultural diversity, as well as re-committing to building bridges across communities.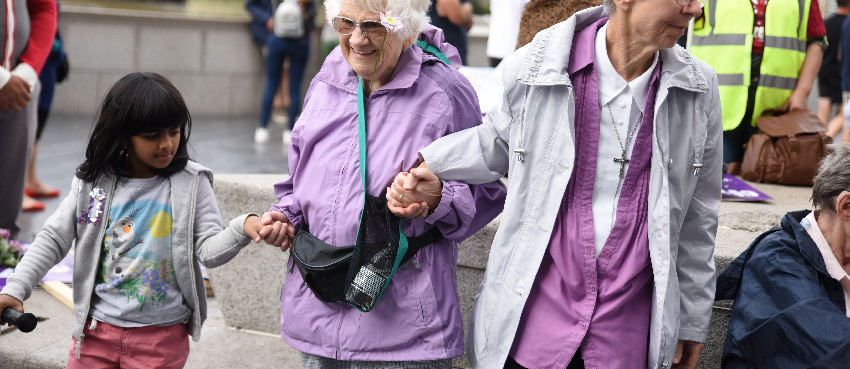 Ana Ferreira, an organiser with London Citizens explained; "Across our membership we have heard of hundreds of stories of individuals and families facing abuse. Far too many people who live here feel unsafe. This rally will see diverse Londoners come together in an expression of unity, but also with a very important message. That there is no place for hate in London and that any individual who experiences hate crime must report the incident to authorities. We will be encouraging reporting in a number of different languages to ensure there are no language barriers preventing anyone from sharing their experiences."
This rally follows new Home Secretary Amber Rudd's announcement earlier this week of a new Hate Crime Action Plan with a strong focus on security for places of worship and better education, which was welcomed by London Citizens.