Care workers need a real Living Wage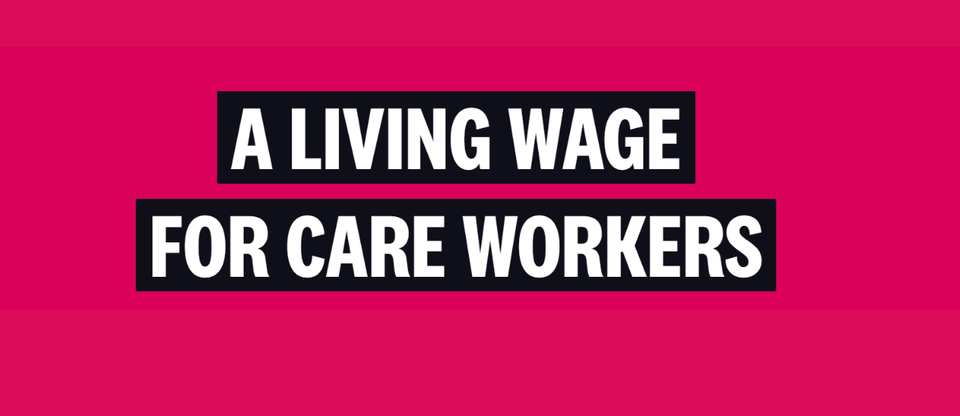 Tabitha is a care worker and Citizens UK leader - and one of the many key workers helping to keep the country running during the Covid-19 crisis. Like 500,000 other care sector staff in the UK, she works below the Living Wage. This is why she is launching a campaign today with Citizens UK to get key workers a real Living Wage.
I feel like a Roman Gladiator going into the ring on a night shift. Everyone is clapping you, but you're pitting yourself against a deadly disease without the proper pay and protection.
That's why I've launched this petition to ask Matt Hancock MP to properly fund social care, with the £1.4 billion needed to ensure hundreds of thousands of staff like me can receive the real Living Wage.
Like many other care workers, I became ill with Covid-19.
I couldn't work for 29 days and had to rely on food donations from friends and neighbours. My zero hours contract and minimum wage job left me with no safety net. A secure job with a real Living Wage would help me and many more care workers avoid such a struggle. If we don't go into the gladiator ring, then who will?

There are almost 1 million care workers and care home staff on the frontline caring and supporting our communities. We are not an afterthought or a footnote. We are proud to be carers and to support people during and after the pandemic. But we deserve our humanity too.
Together, we can call for a real Living Wage for key workers - and here's how:
Sign our petition
to ask Matt Hancock MP to properly fund social care and give a real Living Wage to care workers. Print out our
#LivingWage4KeyWorker posters
, put them in your window, and show your support for key workers like me. Take part
in our #ClapforCarers TikTok dance
, choreographed by Caroline Verdant with music created by Nathan Chan, teachers at St Antony's Catholic Primary School and also our incredible leaders. And don't forget to share this page with your family and friends to keep the conversation going
– we can make a difference with your help!
Over the coming weeks we will be shining a spotlight on other key workers who are helping to keep the country running during the Covid-19 pandemic. Follow us on Twitter , Facebook and Instagram to keep up-to-date with this campaign.