Leeds Citizens take action for Living Wage in social care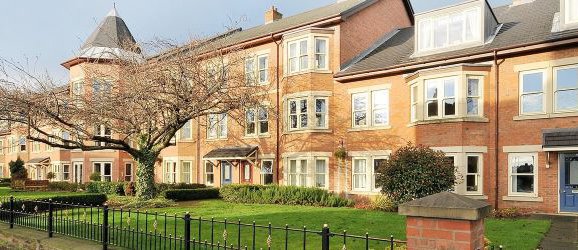 Leeds Citizens are holding a day of action to show love for care workers during COVID-19 crisis and call on the government to guarantee the real Living Wage.
At 3pm on Thursday 2nd July , 50 faith and community representatives from across Leeds will gather for a visual display to show support for social care workers at Sunnyview House in Beeston. Following social distancing, we will assemble around the building forming an 'embrace' representing our love for social care workers.
The Rt Revd Paul Slater, Bishop of Kirkstall (Area Bishop for the City of Leeds) and The Revd Lindsey Pearson, Vicar of Beeston , will perform a blessing for the care home. Faith and community representatives will present gifts for care workers from the communities of Leeds. A message from Hilary Benn, MP for Leeds Central and a poem by a recipient of social care will also be read.
Click here for details of how to join the action
Sign our petition here and ask your MP to support our campaign
The event takes place as part of a day of action for the campaign for the real Living Wage. Leeds Citizens, a local branch of community organising charity Citizens UK, is calling on the government to provide a £1.4 billion cash boost to bring all social care workers up to the real Living Wage of £9.30 across the UK and £10.75 in London.
Alongside the event in Beeston, similar local appreciation events and blessings will be taking place at care homes in Middleton, Armley and across the UK. On Monday 29 th June, Leeds Citizens organised an appreciation event at Dyneley House in Chapel Allerton, led by St Matthew's Church, Chapel Allerton.
The campaign received backing from the Archbishop of York, the Royal College of Nursing, UNISON and other civic society leaders after a petition appealing for the Health Secretary, Matt Hancock, to ensure care workers are paid at least the real Living Wage was launched by Tabitha, a care worker who had spent 29 days ill with COVID-19 and was left reliant on food donations.
Recent evidence from the Resolution Foundation reveals that almost half (500,000) of all frontline care workers currently earn below the real Living Wage, and new research from the Living Wage Foundation finds around 280,000 social care employees are in insecure and low paid work that leaves them particularly vulnerable to COVID-19.
The Rt Revd Paul Slater, Bishop of Kirkstall (Area Bishop for the City of Leeds) said:
"During this crisis we have all appreciated the invaluable role that social care workers have played in looking after some of the most vulnerable members of our community. The very least we can do is to ensure that their patience, love and care is rewarded properly, so care workers no longer live in poverty. It's time for the government to step in and guarantee that all care workers are paid at least the real Living Wage."
The Revd Lindsey Pearson, Vicar of Beeston said:
"This action is a way of showing our thanks for care workers at Sunnyview and all people who work in nursing, residential and domiciliary care. They represent the very best of our community. It is heart-warming to see the community come together to show our appreciation for a sector that has been undervalued for far too long. Let's now ensure that our wonderful care workers get the real Living Wage and all the support they need to thrive in their important vocation."
Click here for details of how to join the action
Sign our petition here and ask your MP to support our campaign