Leeds Citizens Chapter Highlights - June 2022
Leeds Citizens Chapter Highlights
June 2022
We are excited to share an update of the amazing events and actions that have been happening here at Leeds Citizens over the past few months. Some of our key highlights include our Leeds Citizens Together Assembly, the national Citizens Living Wage Tea Party event, and amazing work done by Team Beckhills, Brickfield Park and Dixons Trinity Chapeltown.
Inclusion is one of our core values and we're committed to embedding this internally and in our work to change society. In honour of this we would like to wish you all a happy Pride Month!
We hope that you share our gratitude for all of the amazing local campaigns and events that your hard work has managed to help us to achieve. We would like to particularly celebrate the work that you have been doing in support of our National Living Wage Campaign, and highlight the importance of this given the cost of living crisis that we are facing here in the UK. With inflation rates now hitting 9%, it is now more important than ever that we work to implement a living wage for all.
If you are interested in getting involved with the Leeds Living Wage Action Team, please email Graham Brownlee if you would like to come along.
Leeds Citizens Together Assembly - 25th April 2022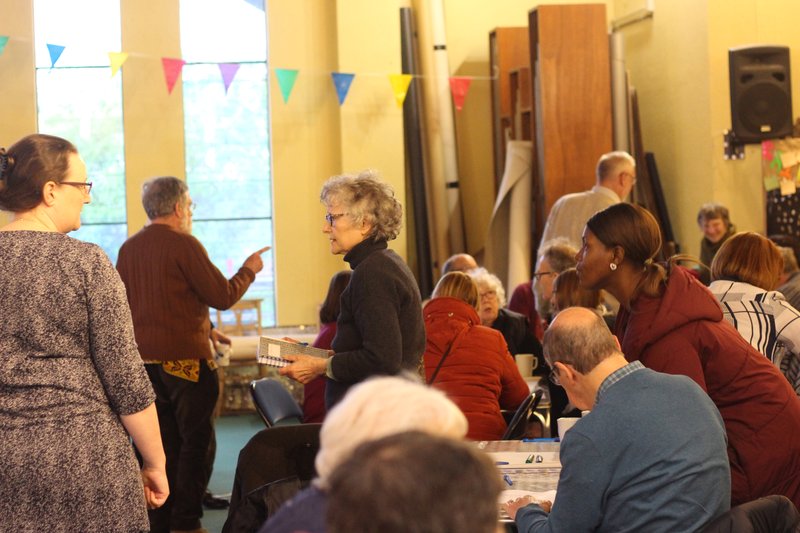 On the 25th of April 2022, we welcomed all of our member organisations to our first in-person Citizens Together Assembly since the beginning of the pandemic at the All Hallows Church in Leeds. We would like to give a huge thanks to everyone who attended for your wonderful contributions. We would also like to thank all of the inspiring leaders who gave testimonies for the Living Wage Campaign in the care sector.
Living Wage Tea Party - 30th March 2022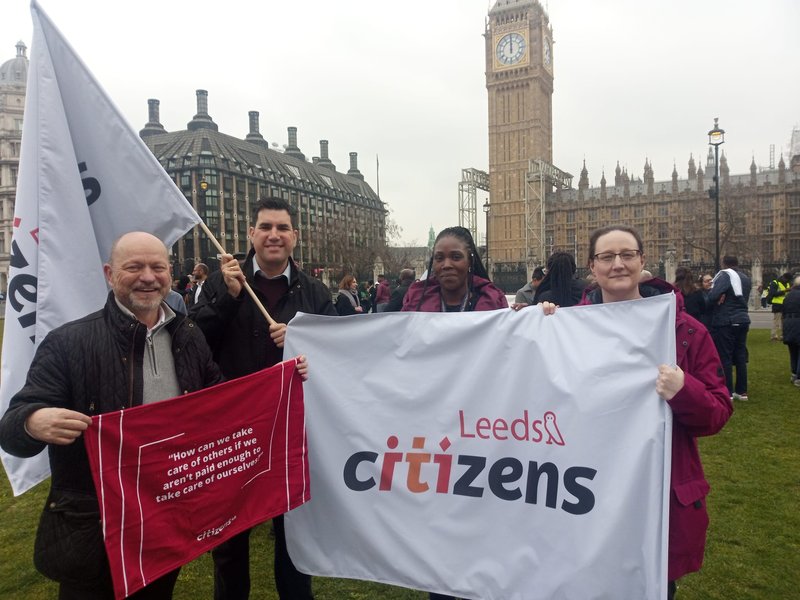 We joined the Citizens UK Living Wage Tea Party on the 30th of March in London. As part of this #CareForACuppa action, we met with MP Richard Burgon to speak about implementing a real Living Wage for social care workers in leeds. Together, we called on the UK Government to provide this wage to care workers across the country. A huge thank you to those who came along with us!
Team Beckhills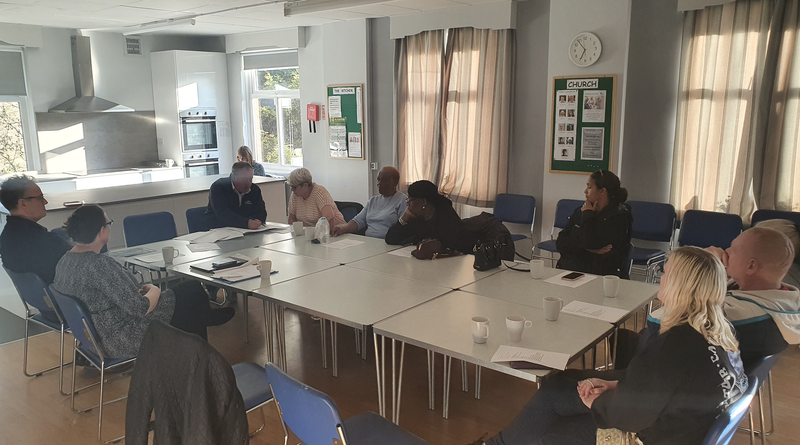 Team Beckhills have been busy building relationships with Taylor Wimpey (TW) who are building a new development on their estate. Reps from the business and the site manager came to a meeting in person with the team.
Team Beckhills recognised the bravery of the reps in showing up, and TW understood that residents really wanted to work constructively together. Since then they have had regular meetings, raised concerns quickly and had them sorted out.
The next step is to broaden the team to local schools, other Leeds Citizens members and start looking at our campaign about rubbish and bins. Come and join us!
Brickfield Park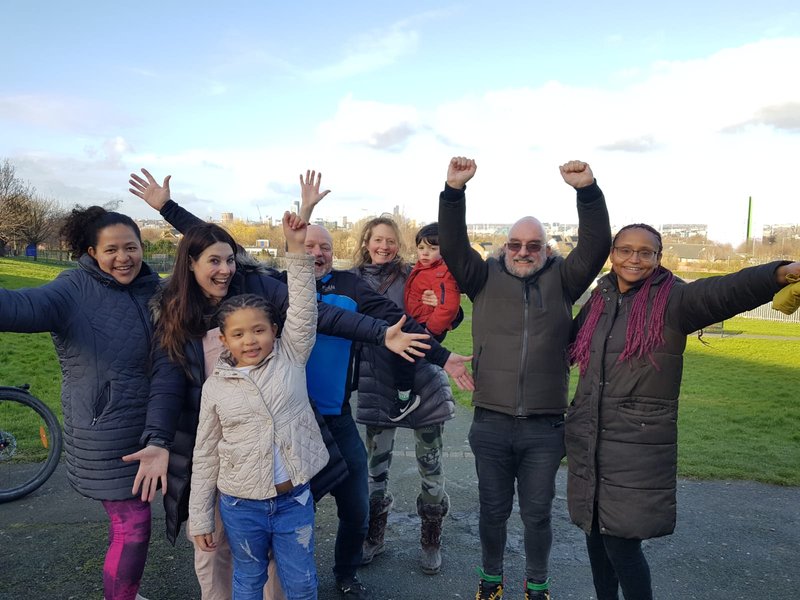 The Brickfield Park Team (which brings together residents, people from St. Luke's Cares and Kidz Club) have had a very exciting and successful year! They ran a listening campaign which was successful in securing £50,000 worth of spending on play equipment, exercise equipment, cycle tracks and seating areas.
The improvements to the park are being installed currently and signs have been designed by children from St Francis of Assisi Catholic Primary School.
Spring Fayre Dixons Trinity Chapeltown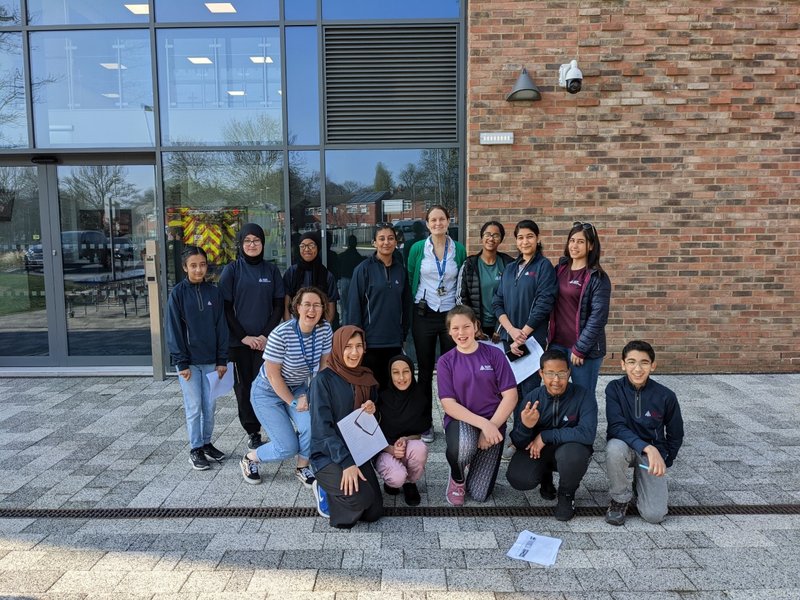 Friends of Dixons Trinity Chapeltown (DTC) were thrilled to invite their community into DTC for their first ever Spring Fayre in March 2022. Friends of DTC is the first step of an organising team within the school.
"Thanks to all the families, local businesses and volunteers who helped to make the day a huge success. We look forward to the next one!
We had over 500 families attend and I felt phenomenally proud to be a part of such a welcoming community."
- Verity Howorth, Assistant Vice Principal DTC
Institution Highlight: New Wortley Community Association
We are very excited to welcome New Wortley Community Association as they newest members of Leeds Citizens!
We are working with the Community Voice group and looking to build team connections with local churches and schools.
Individual Highlight: Alasdair Shaw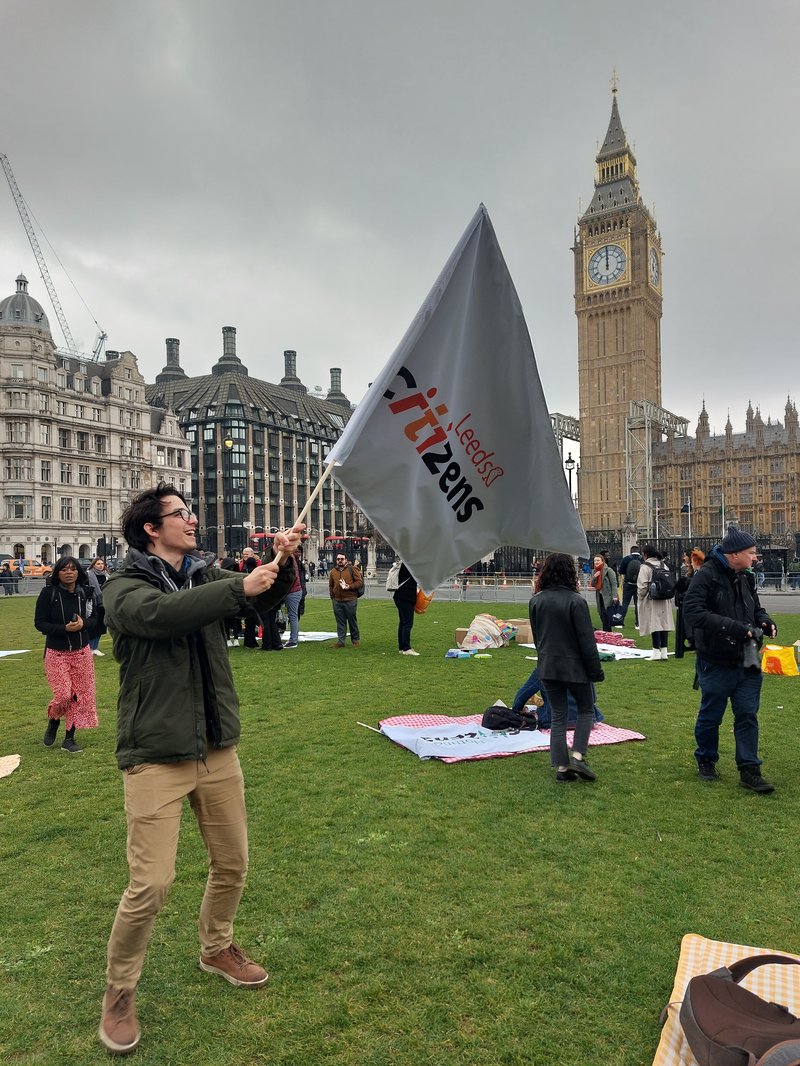 Alasdair enjoyed a work experience with Leeds Citizens which gave him training on listening and campaigning. He joined our national living wage tea party in Westminster, spoke at the assembly on the day and had a 121 meeting with Richard Burgon MP.
Posted by Gemma Gates on 1 Jul, 2022