Reflections from a retired Catholic priest: A guest blog by Fr Michael Brown
Reflections from a retired Catholic priest: A guest blog by Fr Michael Brown
I have now recently retired from active Ministry, but am eager to reflect on the years involved with Nottingham Citizens.
Always interested and inspired by the Catholic Church's Social teaching, I discovered very quickly that Citizens UK shared much of the same values and therefore we felt that our relationship was always a good fit.
The campaign we have most been involved with is the real Living Wage. Who can argue that someone working full time must be able to earn enough for their family to live without needing to take on extra employment? There is so much in work poverty which is degrading and unnecessary. Over the years we made employers aware of this, and attempted to convince them to pay a decent wage.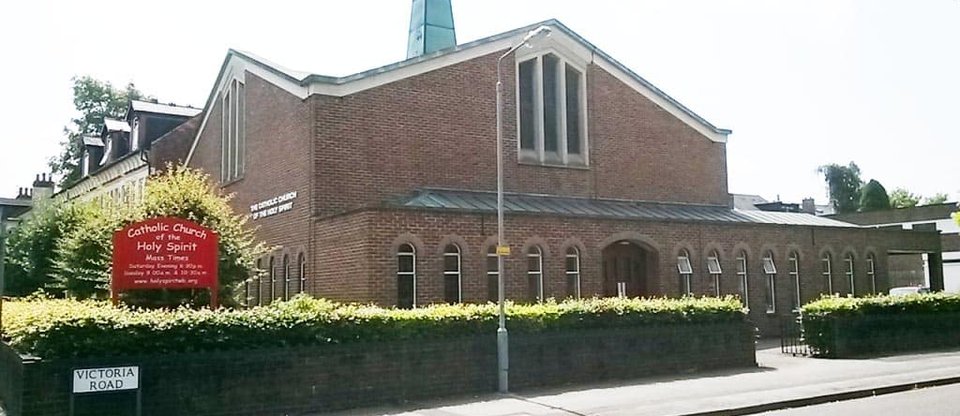 The most memorable occasion during my time with Citizens UK came in the run up to the local elections for Nottinghamshire County Council a few years ago. Citizens UK had arranged local actions for the Councillors to answer questions. It was in our Parish Hall at Holy Spirit, West Bridgford. Alan Rhodes of Labour and Kay Cutts of the Conservatives were among the politicians present.
Citizens UK did an impressive presentation on the importance of the real Living Wage. The politicians were asked to say if they would implement the real Living Wage for the employees of the County Council if they were elected and their answers could not have been clearer. Alan Rhodes said he would. Kay Cutts gave us reasons against it. The people present, mainly local Church members and all local voters listened and responded.
When the election came, Alan Rhodes and Labour won control of the Council. It was very close and unexpectedly one of the West Bridgford seats – an affluent and traditionally Conservative voting ward - was taken by Labour. We wondered if that meeting had had an effect on the result. Who knows? But we were definitely committed from that moment on to the virtues of the real Living Wage and parishioners were always ready and willing to contribute to the campaign.
Nottingham Citizens had opened our eyes to the value of speaking up and questioning the people who can make a difference.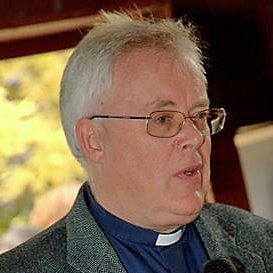 Jesus said that he came to enable people to have life and live it to the full. The Church is simply called to try to help all people to do this. Respect for life, and working to reduce poverty, discrimination and injustice is what we are called to do. Fr Michael Brown
Citizens UK and their excellent organisers and leaders have always had the same ideas and values. Involving the schools and young people in campaigns, forums and assemblies is a crucial and vital part of what Citizens UK does. Most of all, and always very impressive, is the respect that Citizens UK shows for people, even for those who we disagree with. Listen in silence but don't show disapproval or interrupt. By their fruits shall we know them!
And everything is done by good people with a smile on their face and using methods that don't alienate but try to persuade with charity and determination. It's never been difficult to ask for help from our congregations as people know they are going to be respected and well organised and working on something that will really make a difference.
I would commend Citizens UK and community organising to all Catholic parishes and schools looking for a way to engage in meaningful change in your area.
Love to all.
Fr. Michael Brown
Posted by Pete Rogers on 23 Nov, 2022