POWERFUL CAMPAIGN VIDEO LAUNCHED CALLING ON NOTTINGHAM FOREST TO END POVERTY PAY
SCHOOL CHILDREN ADD THEIR VOICE TO POWERFUL CAMPAIGN VIDEO CALLING ON NOTTINGHAM FOREST TO END POVERTY PAY
Our campaign to win a real Living Wage at Nottingham Forest FC continued this month with the launch of our new campaign video:
Chief Executive Dane Murphy has continued to ignore requests for a meeting or to discuss the potential for Forest to become an accredited real Living Wage employer. Students from Sycamore Primary School in St Ann's and Nottingham Girls Academy in Aspley have been vocal in their desire for Mr Murphy to pay a fair wage, writing him letters and recording video messages.
Last year, three Nottingham MPs, the Catholic Bishop and over a dozen civil society organisations signed a letter calling on Mr Murphy to pay his hard-working staff the wage they deserve and treat them with dignity.  Fans, school students and campaigners have once again formed a united front in the #NFFCRealLivingWage campaign, recording a powerful video message for Dane Murphy.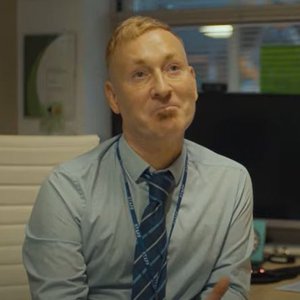 As a school, we pay all of our employees at least the Living Wage so it is really important that Forest are doing the same so that their employees have an acceptable standard of living Paul Worley, Headteacher, Sycamore Academy
To support this campaign, follow the link below and share the video on Twitter using the hashtag #NFFCRealLivingWage
Posted by Pete Rogers on 1 Feb, 2022