Nottingham Citizens - Summer Round-up 2021
Citizens of Nottingham: Summer Round-up 2021
In this summer round-up;
Summer Action
Campaign updates
Training
Wider news
Summer Action
Next month we were due to gather in St Ann's to mark a year since we launched our structural racism campaigns in the city. So much great organising has happened since (see below) and we want to celebrate that togehter, in-person. Having consulted team members and the wider community, our leadership team have taken the decision not to run the action next month. A number of reasons, but we are particularly aware of an increased nervousness around the covid situation. We also reflected on where our various campaigns are up to and the added value in bringing the alliance together in the autumn when there will have been some important developments and opportunities to engage with decision-makers, and build participation in our work. We are targeting Wednesday 13th October, 5.30pm as the re-arranged date with a broader agenda to include business on our other campaigns.
Campaign updates
Better Books
Our campaign to raise £10'000 in order to gift a diverse set of reading books to every one of our 76 city primary schools is nearing its end. This month the team took action, organising a fun-run from 4 community libraries around the city, convening in market square to do some public business with the cabinet member for leisure, culture and schools, Cllr Campbell-Clarke. The team want to ensure the new central library development has a rich and diverse book-stock that reflects our city. Thank you to Cllr Campbell-Clarke for committing to work with us to make this a reality. 
The fundraising element of this campaign ends on the 31st August. It's not too late to donate! Check out our powerful campaign video and donation page HERE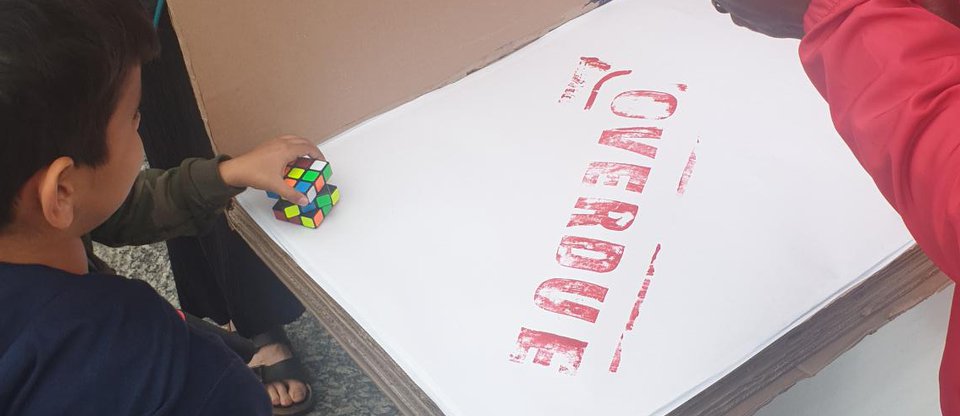 Better Learning
Our Vision: for Nottingham to be known as a place where our educational institutions are taking the lead on creating an anti-racist curriculum and an anti-racist and inclusive teaching environment
This month our campaign took a big stride forward, with team members presenting their proposals for change to the Nottingham Education Partnership Board, a gathering of senior education leaders across primary, secondary, FE & HE sectors. We proposed the establishment of an equalities action team to drive through the changes in our proposal. The board unanimously agreed to work with us to make this a reality in the coming months. 
A particular acknowledgement to community leaders Shadi Alhalabi (Syrian Society of Nottinghamshire), Olivia Rowe (NTU), Sanaa Aalia (Nottingham Girls Academy), Hind Elhinnawy (NTU), Manvi Mankhala (UoN Geography), Naomi Lake (Trent Vineyard) and Charlotte Tupper (Nottingham Contemporary) for leading this delegation. 
Race Equality Justice Council Nottingham
Led by Clive Foster (Pilgrim Church) & Sajid Mohammed (Himmah) a steering group of BAME community leaders continue to develop the structure and action plan for the Race Equality Justice Council Nottingham, a new autonomous BAME-led organisation in the county which will work to hold our leading public and private sector employers to account on their engagement and treatment of people of colour in Nottingham. If your organisation hasn't yet done so, you can read a full briefing and add your name to the Open Letter of support HERE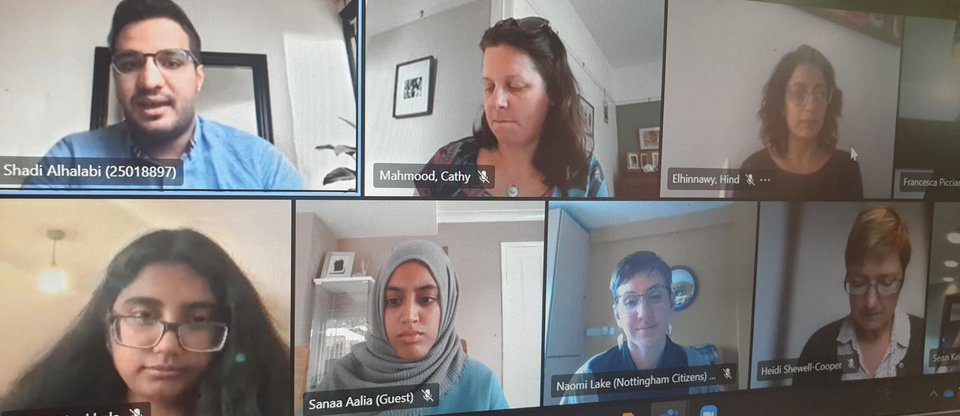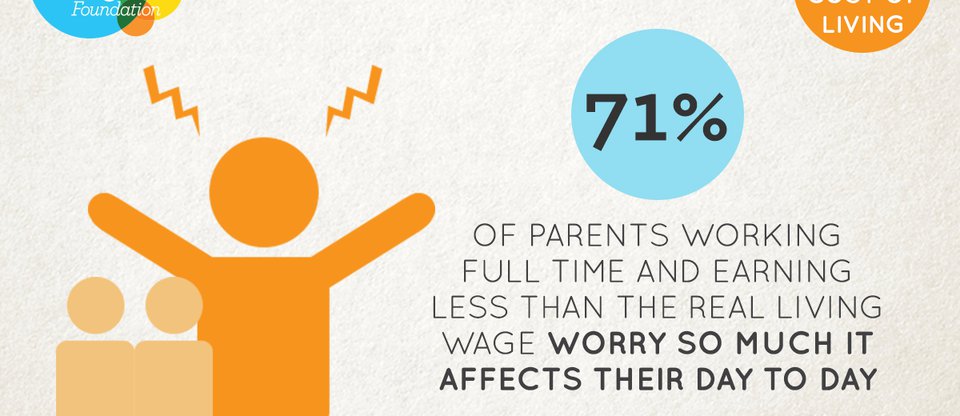 Work and Wages
Back in May we took action again on Nottingham Forest, calling on the club board to treat all staff with dignity by paying them a real, Living Wage. Our 'tweetstorm' trended on Twitter Sports, showing again the support among the fanbase and local community. You can read the write-up in the Nottingham Post HERE
This call to do the right thing and lead the way in the city on tackling in-work poverty continues to go unanswered by the club management. We are building a powerful base of allies for this campaign towards a third public action this autumn. Watch this space!
Mental Health 
Following our county-wide listening campaign earlier this year, Mental Health unsurprisingly emerged as the top priority for our members. Further listening and conversation has been taking place within organisations to begin to hone down on some specific areas to take action on. Alongside this, we've been speaking with leaders at Nottinghamshire Healthcare NHS Foundation Trust with a view to forging a strategic partnership, using community organising to listen deeper into communities and develop proactive, preventative solutions to the mental health and wellbeing challenges within Nottinghamshire. More to follow in the early autumn...
Training
Citizens UK continue to offer a wide variety of online community organising training. You can find out more about the various opportunities HERE
In anticipation of a return to physical gatherings, we are delighted to offer a 1 day 'Introduction to Community Organising' training on Saturday 6 November, St Martins Church, Sherwood. Participation comes included for member organisations and at a fee for non-members. More info and registration HERE
Wider news
A big congratulations to all of our member schools, university colleagues and students for making it through to the summer break. We know how pressurised an environment this past academic year has been for you all. Enjoy the rest when it arrives. 
A big Nottingham Citizens welcome to Jubilee LEAD Academy and Hogarth LEAD Academy, two primary schools who will be joining our alliance in September. Great to have you on-board!
There are an estimated 1.2 million people living in the UK without immigration documents, meaning that many of our neighbours can't work, access benefits, report crimes to the police, marry their loved ones, or access basic services including most of the NHS. The Citizens UK Settle Our Status campaign continues to work alongside those affected and build relationships into government. The campaign team are particularly keen to speak with people from across the UK with experience of negotiating the UK immigration system, either currently or in the past.
we were saddened to hear about the break-in at Himmah foodbank. A JustGiving page has been setup to help support the organisation to continue to carry out their work. Click HERE to contribute.
linktr.ee/nottinghamcitizens is our one-stop-shop for all actions, events and training opportunities. 
Organiser Contact: pete.rogers@nottinghamcitizens.org / 07376009949 heidi.shewell-cooper@nottinghamcitizens.org / 07376013644
Posted by Pete Rogers on 4 Aug, 2021