#WeareBDCitizens: Ebony King, Elevate Her UK
Ebony King, Elevate Her UK
Ebony King, Founder of Elevate Her UK talks her journey to pioneering a campaign on youth safety, why community organising matters to her and her organisation and what's next.
Elevate Her UK is a non profit organisation that provides positive advice and support to vulnerable teenage girls and young women from disadvantaged backgrounds, and they are members of Barking & Dagenham Citizens.
What brought you to Barking and Dagenham?
I moved here from Tottenham after my parents got divorced. We moved to Thames View in 2002 and I soon after started attending All Saints school. It was hard moving and a shock as we had no support network in this area. Coming from a school where it was very diverse, to attending a school in an area that was not at that time diverse, was difficult.
Why did you start Elevate Her UK?
I always said that I would start something to help young girls from disadvantaged backgrounds. Growing up in a single-parent household, at times I experienced emotional neglect, was labelled a troubled child and felt misunderstood. My mum was present financially but sometimes there was a lack of mental health support at home and from my school. I went through a lot alone, and I witnessed things such as domestic abuse, gang grooming, and exploitation. These things were traumatising and spurred me on to help others.
A few years after I had become a teenage mum, my cousin Maria had also experienced similar issues and I asked if she wanted to also support young people that have also gone through what we have. Eventually I turned my life around – I went to university and got a degree. I'm a youth advocate, manage a family business and I'm involved in a few other ventures.
Maria and I started working together; I as the Founder, and Maria as the lead coordinator. We do a lot of the frontline delivery work and now also have a team behind us to support the work we do.
We carried out a girls' safety survey to get feedback to know what we need to work on. 98% of girls did not feel safe going out at night and had experienced peer to peer abuse.
Why did you get involved in Community Organising? Why does it matter as an organisation?
We decided to get involved in Citizens UK. At that point, it was the beginning of the pandemic. We were doing a lot on social media and observed a rise in mental health issues amongst teens. We saw low-income households suffering on social media and had a lot more people reach out to us for support. We wondered how to get our voices out there. I thought we needed to join an alliance. I did a google search and that's how I came across Citizens UK. That's how we then connected with Frankie!
Community Organising is about having people behind you. The more people you have behind you, the more powerful your voice is. Community Organising is so important.
I'm proactive when I do things on my own, but I recognised that we all need peoples help at different points in our lives.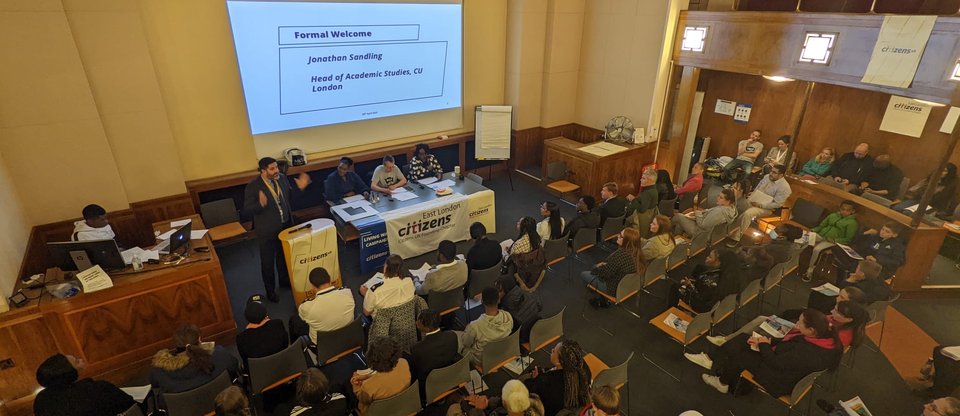 What are the challenges you see for young people?
Firstly, there is still a stigma surrounding mental health issues and they're not getting enough support from parents and teachers. We want to bring more awareness and to support the young people we come across.
We also want to equip young people with practical skills they can use to succeed. There is so much pressure on them. They are only being told about academic routes, not skills or business and trade routes. We provide our empowerment workshops to train young people – we've hosted hair and beauty workshops, driving workshops, first-aid training, music workshops, and motivational workshops. We want to empower young people to be the best that they can be no matter what is going on at home and to understand that every negative situation can be turned into a positive.
We have also really focussed on youth safety, which is a huge challenge for young people. A lot of the young girls that we work with said they were tired of the boy's unwanted behaviours in school – vulgar language, inappropriate touching, and being pressured for phone numbers. We were shocked that these issues were still happening.
We carried out a girls' safety survey to get feedback to know what we need to work on. 98% of girls did not feel safe going out at night and had experienced peer to peer abuse. We wanted to spread awareness of these issues through a social media campaign. Not everyone is aware of what is happening. We collaborated with parents, teachers, and the police and asked young people to share their testimonies. We even had some young boys contact us to be a part of the campaign. Now we are working with youth as a whole.
The impact of the campaign was incredible. Our campaign video went viral. Council Leader Darren Rodwell saw it via the Barking and Dagenham Post, and he reposted on his social media. We were then invited to a meeting with Cllr Mullane to talk about improving youth safety for young girls. After our meeting, she tweeted and has been a supporter of Elevate Her UK. The campaign was also featured on ITV News, BBC Radio London, and our local newspaper.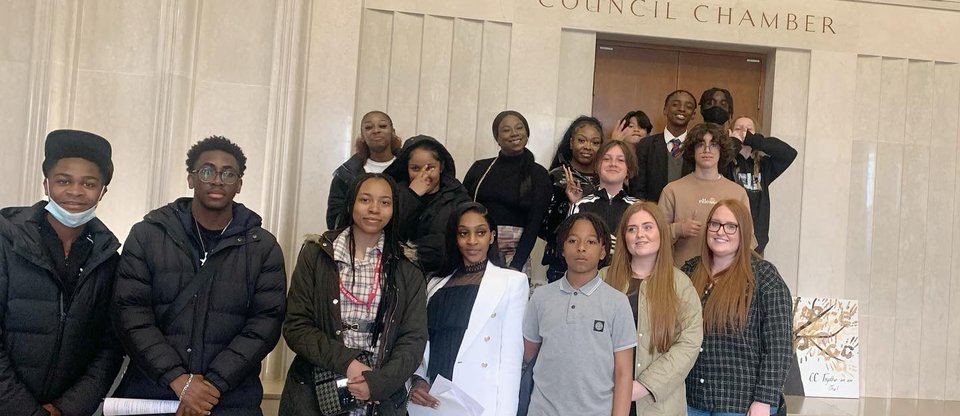 What is making you feel hopeful?
Gaining a lot of media coverage and support has made us feel hopeful. We have a drive to make active changes. To protect "her" and to educate "him". Following a post on our social media of a workshop at All Saints School, a young person reached out to us to ask if we could come to their school.
In such a short space of time, we have been able to make a real impact. We've seen this through organisations that have been in this borough for a lot longer than us welcoming us with collaborations.
Also, after the Delegates Assembly, it was a big win to have other Citizens UK alliance members pledge to support the Youth Safety campaign as well as it being the priority issue for the Assembly.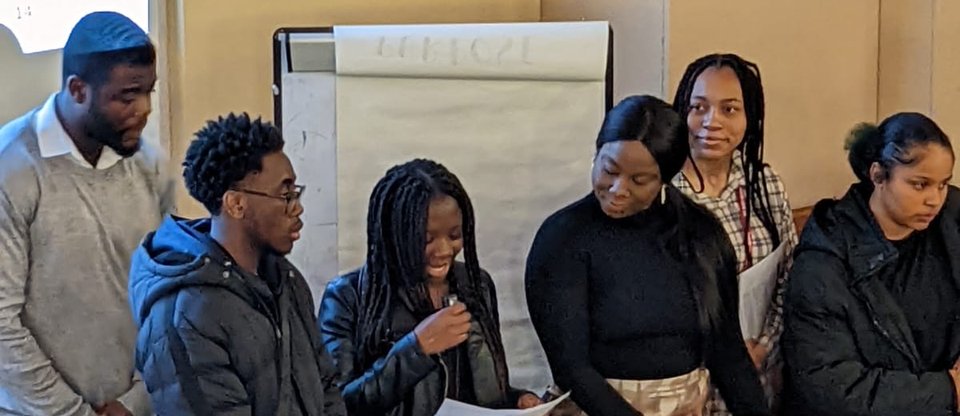 What is the change you want to see?
We want to see a safer community where young people can go out and feel safe. It's important for there to be more education and knowledge on safety issues in the community.
We want more employment opportunities for the youth. More funding is needed for youth and mental health projects.
We want more support for those that feel vulnerable. It's important to break down the stigma of asking for support without being judged. Why suffer in silence?!
Posted by Frankie Webster [East London Citizens] on 1 Jun, 2022