Why the Government needs to start listening when it comes to Free School Meals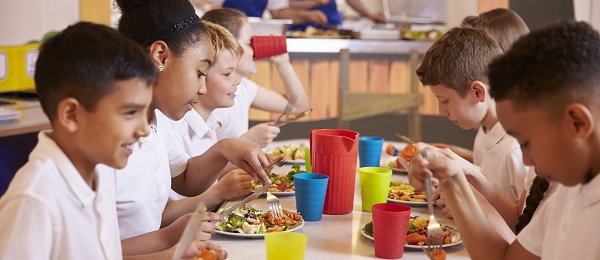 Joanne is a Citizens leader in Tyne and Wear and part of the team campaigning to ensure no child to go hungry during the Covid-19 pandemic. Here she celebrates the announcement that Free School Meals will be covered for children during the summer holidays, but asks what we need to do next to keep these temporary measures permanent.
I was amazed by the Government's u-turn on Free School Meals over the summer holidays, following a letter and campaign by Manchester United footballer Marcus Rashford . Marcus' letter was heartfelt and from his own experience. For those of us that have been campaigning for this for months, this letter was the much-appreciated and much-needed intervention that raised the profile of this cause, and got a government to take notice. Families will be able to feed their children – for this summer, at least.
This is just one step forward, there is still much to do. As I listened to the Prime Minister speak in his press conference on the day of the u-turn, he said he had only heard about this campaign the day before. I wanted to scream.
Campaigning to get a voucher scheme and then to have it extended over the holidays has been happening for months - with many different groups. Not only that, it has been raised in Parliament, and leaders from across Citizens UK have had conversations with the relevant ministers. The longer-term campaign to improve child poverty and eliminate child hunger has a much longer history.
This is not a new thing, it just so happens that no one in the Government was listening.
As a child growing up in the 70s I was, at times, in receipt of Free School Meals. My Dad had a chronic health problem because of an injury while in the army, which meant there were times he could not work. Even when he was working things could be tough. So we were on a cycle of applying, then not being entitled, then applying again, and the delays in that leading to meals. When I wasn't in receipt of Free School Meals, I had to go home for lunch. We could not afford to pay for this meal, at home Mum would make a pan of broth or leftovers to last a whole week.
Fifty years later, things haven't changed. Governments haven't learnt.
We have around 4 million children in this country living in poverty yet only 1.2 million children receive Free School Meals and will receive the vouchers.
Only those claiming certain benefits qualify. If you're claiming due to receiving Universal Credit, your household can be earning a maximum of £7,400 a year, that's £142 a week. There are, of course, children whose families are on low incomes but don't qualify for the vouchers, what will happen to them this summer? The assumption is that foodbanks or the many 'Holiday Hunger' schemes that have fed thousands of children every summer will do that again, except of course they are also struggling with venues, volunteers and finance, and are expecting a huge increase in the numbers of children attending.
Around 4 million children will not have enough food this summer, or in September or at Christmas. This is a disgrace in one of the richest countries in the world. Not only do those children not eat properly but their education chances are also impacted. Children from deprived backgrounds are less likely to achieve well at school, to go to university or get a decent job. The stigma of receiving Free School Meals and living in poverty effects their future. I want to say a huge thank you to the Government for providing food for 1.2 million children this summer, but also to ask: what about the rest?
It's really important to keep listening to those with direct experience of such injustices, as often it is us who understand what would make a real difference. We want a seat at the table so that we can find a way forward so that No Child Goes Hungry. Our Just Change Campaign is the direct result of this methodology – already we've seen the difference it has made. As members of Citizens Tyne and Wear, we will keep listening and bringing people together to organise and act for the common good.
Find out more about our Free School Meal campaigning: Our report in 2019 revealed that Free School Meals students lose out on £65 million a year Citizens UK leader from Tyne and Wear, Sheila, responds to Marcus Rashford's Free School Meals campaign