We are not helpless. How you can respond to Afghanistan
We are not helpless. This is how you can respond to Afghanistan.
You're looking at footage of Afghanistan and feeling helpless. We are not helpless. Citizens across the country have stepped up before to create a movement to welcome refugees and we're going to do it again. You can join the movement. Here is how: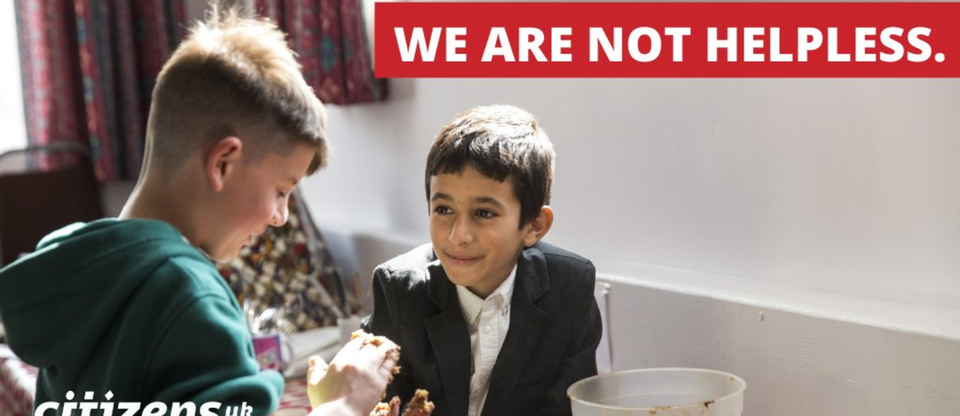 Write to your Local Authority.
The Home Office have already begun to contact Local Authorities, and ask how many families they can welcome. Encourage your Local Authority to publicly commit to a firm and ambitious target of families they will resettle.
Many councils want to welcome, but are struggling to find suitable housing. Grassroots communities can help by finding homes to rent for refugees.
To be eligible, houses must be affordable (rented at or near to the LHA rate), and be a private house with its own front door (i.e. not in a shared house). Do you know landlords who could help?
Write to your Local Authority today to secure a public commitment and offer your support. Here is a template letter you can use.
Write to your MP.
We welcome the government taking action to protect Afghan refugees. It builds on the British tradition of providing sanctuary for those in need of protection. It is us at our best. But it is not enough. We encourage you to write to your MP, to ask the following:
The government must act now to protect our Afghan neighbours currently living in the UK.
The Afghan resettlement programme must come as part of a long-term commitment to welcome 10,000 refugees every year so we have the infrastructure to respond to the crises of today and tomorrow.
Here is a template letter you can use.
We also recommend following and supporting Refugee Action's campaigns
Welcome a refugee family to your neighbourhood.
Community Sponsorship is a way for you to directly increase the number of refugees that find safety in the UK. .
Interested? Email communitysponsorship@citizensuk.org to arrange an initial call with Sponsor Refugees
Find out more - Join an Introduction to Community Sponsorship Webinar:
Tuesday 24th August 6pm - Register here
Thursday 26th August 6pm - Register here
Donate to Citizens UK's response for refugees
Click here, or use the donation form below.
Together we can.
Posted by Aanisah Khan on 19 Aug, 2021