Citizens UK pays thanks to outgoing chair Kaneez Shaid
Kaneez led the board during an exciting period of growth for the charity which saw the organisation launch 7 new Citizens alliances; securing £1 billion pounds back into the pockets of low paid workers through our real Living Wage campaign, bringing hundreds of refugee children and families to safety and equipping thousands of local leaders with the skills and training needed to participate fully in public life.
Kaneez will continue her work as a leader in Waltham Forest Citizens in East London. Karen Rooms was elected Chair by the Board of trustees, after being elected to the Board by members of the Charity, and has served already in leadership of Nottingham Citizens and Leicester Citizens.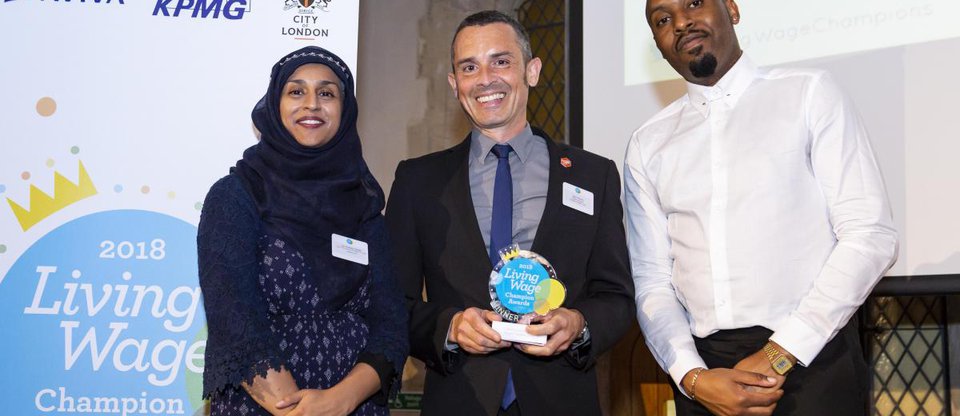 Incoming Chair, Revd Canon Karen Rooms, said:
"With millions in lockdown, millions on furlough, a mental health crisis and communities struggling with challenges in a myriad of ways, Citizens UK and our community organising method has never been more relevant and urgent. I would like to pay testament to the incredible leadership and dedication of Kaneez, our outgoing chair of Trustees. And I relish the opportunity to see more justice won, diverse community alliances formed, local leaders developed, workers given pay rises and so many more lives changed for the better."
Outgoing Chair, Dr Kaneez Shaid MBE, said
"There is a special place in history for the people powered struggle for justice. I have deeply appreciated the opportunity to steer the trustee board of Citizens UK over the last 3 years. The organisation has grown and prospered. We have navigated social and political crisis in the outside world and contributed to movements like Refugee Welcome with superb organising and new projects to support refugee children and families like the fantastic Sponsor Refugees and the now independent Safe Passage."
"Good governance and good relationships have helped the organisation grow and make a difference. I'm proud to leave and hand over to Karen as we enter a new phase, and make vital people powered contributions to the Covid 19 crisis enveloping the globe."
Matthew Bolton, Executive Director of Citizens UK, said:
"Kaneez and Karen are two exceptional leaders and the charity is very fortunate to be able to hand over from one talented individual with deep roots in her community to another. Most importantly, as well as doing the vital role of governance and oversight and scrutiny, both are community organisers in their own rights embedded in our membership and with a wealth of experience in our bottom up, people powered method. All of us at Citizens UK wish Kaneez well as she steps down and I warmly welcome Karen into her new role."