Haringey Citizens lead service to mark ten years since the shooting of Mark Duggan
Haringey Citizens lead service to mark ten years since the shooting of Mark Duggan and the Tottenham Riots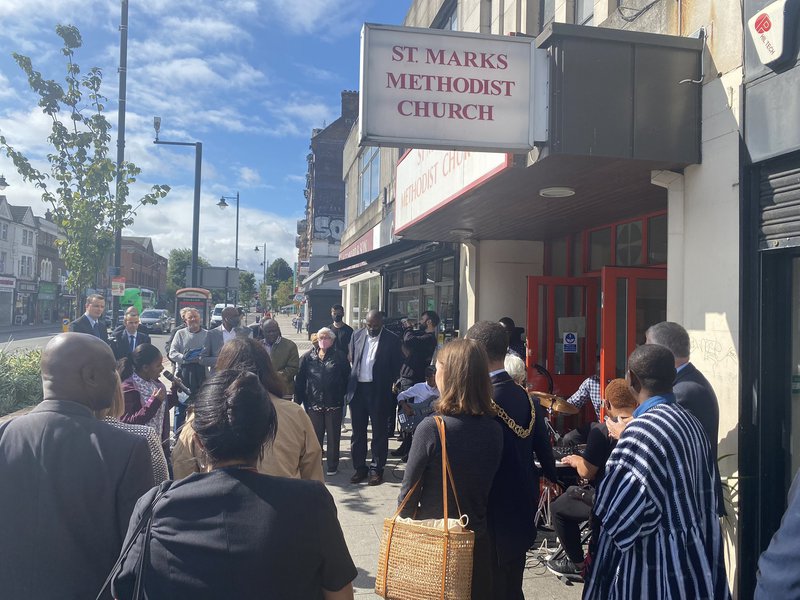 Today, Christians Together in Tottenham, Pray Haringey, and Haringey Citizens hosted a service to mark ten years since the shooting of Mark Duggan by police and the Tottenham Riots that followed.
In response to the riots in 2012, Haringey Citizens leaders Dawn Ferdinand, Head Teacher at the Willow on Broadwaters and Reverend Olubunmi Fagbemi, Vicar at Holy Trinity Church, Tottenham co-chaired the Citizens Inquiry into the Tottenham riots to understand the underlying causes of and how it had affected the community.
The report was led by 11 local Commissioners from local civil society organisations and involved 700 residents who gave evidence and shared stories of lived experiences and the impact this event had on their lives. It concluded that the riots were partly caused by high levels of youth employment and toxic relations with the local police.
Over the past ten years, Haringey Citizens have been involved in several local campaigns and projects that aim to help tackle some of these issues, including:
Placing over 100 local people into jobs for the London 2012 Olympics
Working with the Police to improve relationships and create City Safe Zones in Tottenham, West Green Road and Bounds Green as part of the Youth Safety campaign
Persuading with Haringey Council to become an accredited Living Wage employer
Providing laptops and tablets to primary school children to access learning during the Covid-19 pandemic
Securing 100% genuinely affordable home on the Welbourne development; and working with Transport for London to make the Philip Lane/High Road junction safe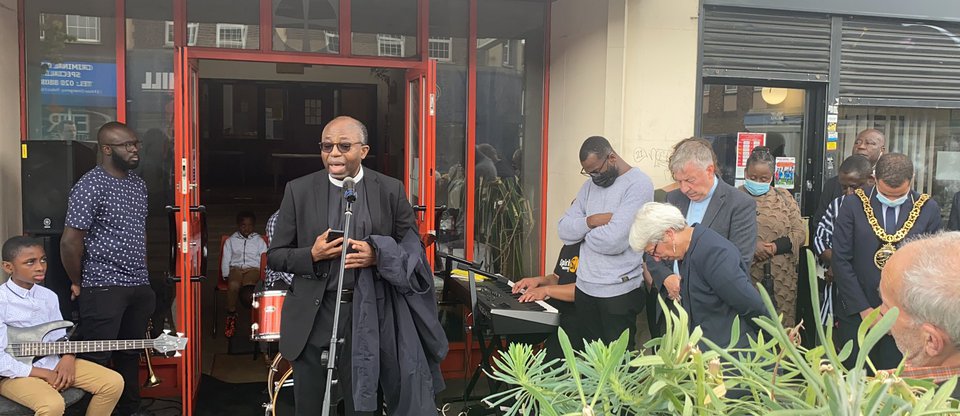 In April 2021, Haringey Citizens leaders joined over 5,000 community leaders to hold the Mayor of London to account on youth safety, housing and homelessness, welcoming refugees, climate change, and the London Living Wage. More recently, students from the London Academy of Excellence, alongside Highgate School, worked together on a series of workshops on racial justice, which culminated in a student-led conference attended by over 200 students from 4 schools in Haringey in July 2021.
Today at the service, Haringey Citizens leaders shared their reflections on what they love about Tottenham and what they'd like to see change in the next ten years:
Reverend Olubunmi Fagbemi, who has recently celebrated 20 years of ministry at Holy Trinity Church Tottenham, said: "Tottenham and its diversity in people and culture is something to be celebrated. The thrust of the Citizens' Inquiry was about jobs and opportunities, and it is my hope that the industrial base that allowed Tottenham to flourish in the past will enable new industries to create jobs and find a home here."
Dawn Ferdinand, Head Teacher at the Willow Primary School, said: "I love the rich and diverse communities in Tottenham, arguably one of the most diverse populations in the country. I hope that in ten years' time, we can still say the same.
"However, the pandemic has highlighted the high levels of poverty in the area, and more needs to be done to tackle this and to ensure that families have more genuinely affordable housing and Living Wage jobs. We also need to do much more to increase digital inclusion for children and families to access learning and stay connected."
Staff and children from the Willow on Broadwaters, some of who were babies at the time of the riots, also said that they love the diversity of the people in Tottenham, the parks, and the green spaces. Unsurprisingly, their vision for Tottenham for the next ten years is centred on the environment and cleaner streets. Having played a part in persuading Haringey Council to become an accredited Living Wage employer, they also have their sights on Tottenham Hotspurs also becoming a Living Wage employer.
Reverend Stephen Poxon, Minister of St Marks Methodist Church, Borough Co-Chair of Haringey Citizens and a member of Christians Together in Tottenham said:
"As we gather outside St Marks Methodist Church today, it is an opportunity to look back over the lasts 10 years and reflect on the positive improvements which have been made in the wonderfully diverse community of Tottenham. It is also a moment when we as a community can look forward to sharing a collective vision of transformation, justice and equality for all, with civic and faith leaders continuing to build good relationships and working together."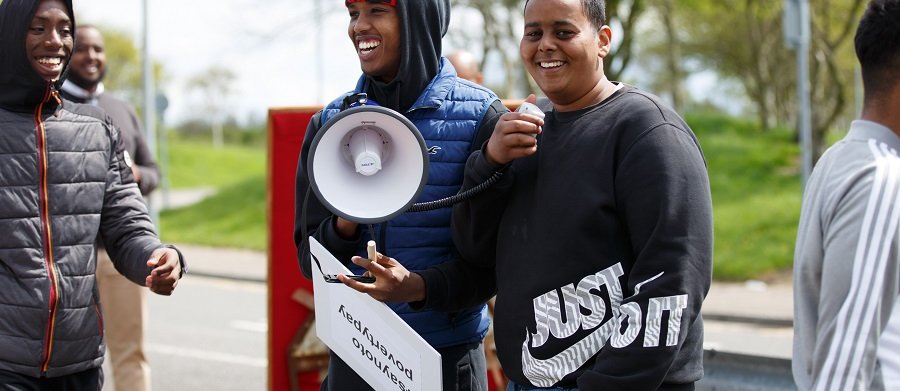 Want to make a difference in your community?
Through the method of Community Organising we enable communities and local leaders to develop their voice and come together with the power and strategy to make real change.
Posted by Aanisah Khan on 6 Aug, 2021