A cheeky halal Nando's in Cardiff
Muslims are one of the many communities that make up the heart of Cardiff in Wales. But there are also many who have felt a sense of rejection and isolation from one of the city's prime areas, Cardiff Bay.
Dubbed the "Canary Wharf" of Cardiff, Cardiff Bay is home to a diverse community with roots from up to 50 different nationalities. And only a few miles away, residents make up the largest and oldest Muslim community in Wales.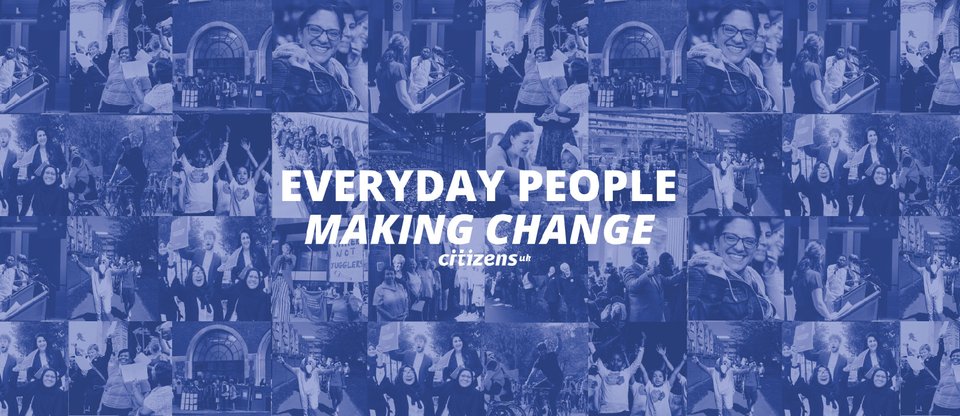 Everyday People Making Change is a Citizens UK podcast, which tells the stories of incredible Organising campaigns.
Hear directly from the leaders behind the iconic Nando's win in Cardiff.
Where did it begin?
Young Leaders from Citizens Cymru Wales set up two action teams - one to find out how many restaurants in Cardiff Bay served Halal food, and the other to work on building momentum for a campaign in the area.
But when Leaders carried out a survey of Cardiff Bay chain restaurants, they discovered none of them served Halal food. For many years, this excluded Muslim communities from Cardiff Bay. People had to travel for a Halal meal to their nearest Nando's, 20 miles away. 
Nando's is a national leader in providing Halal food. Many cities in England, including London, Liverpool and Manchester, have a Halal Nando's. So, the community was asking: why should Cardiff be different?
Citizens Cymru Wales leaders knew that this was a campaign worth fighting for. So they started to plan their next action - with Nando's as the target.
A road trip to Nando's HQ
A long road was ahead... After sending a letter outlining their key asks to Nando's HQ, with no response, the team went an extra mile (or 160).
They drove hundreds of miles to Nando's head offices in South West London and presented their letter. The next day, they got a response back that a Nando's regional manager would be in touch.
While they waited for this response, momentum for the campaign was building online. Leaders had set up a petition, calling for Nando's in Cardiff to serve Halal food in all their Wales restaurants. Solidarity was building in the area for the city's Muslim community.
But when Nando's eventually came back to the action team - they disregarded all of the demands. They cited a report, despite Muslims in Cardiff being part of the social fabric of the community for over 150 years.
Now was the time to move onto the next action.
The Chicken Run...
So the next stage of the campaign — "The Chicken Run" — was planned. As it took 20 miles for Muslims in Cardiff to travel to a Nando's Halal restaurant, the campaign team wanted to show just how difficult this journey was to a wider audience - this time, in chicken costumes!
The aim of the action was to march peacefully to three Nando's restaurants in Cardiff before they opened. Then, Leaders were going to request Halal food in each location, before three people, dressed in chicken suits, set off on a run to Nantgarw (the nearest Halal Nando's).
Two days before the action, Nando's responded, from a verified Nando's account on Twitter, asking to meet with the campaign team.
After the overwhelming support on social media, Nando's knew they couldn't afford to not meet with Leaders.
Instead of running from Cardiff to Nantgarw in chicken suits, the team instead quickly came up with an action that would still address the problem of the lack of Halal food in Cardiff.
They set up a table with empty plates outside Cardiff Bay's Nando's — in chicken suits! — and got into conversations with passers-by, heading to Nando's, about what they were campaigning for. They even got people to boycott the restaurant by refusing to eat there.
What was won?
Shortly after this action, a date was set in the diary to meet with Nando's executives. They were going to hear from young Leaders, both Muslim and non-Muslim, who would share their stories about their love for Nando's and asks for Halal options to be offered at the restaurant. This was more than about different food options — this was a way Muslims had been excluded from their community, in Cardiff, for many years. And Cardiff's community were joined in solidarity to win this campaign.
Two days before Eid Al Fitr, the team were called back to speak to Nando's executives. This included ten of the key young Leaders on the campaign. They were all asked to meet at the Nando's restaurant in Cardiff Bay.
When Leaders got there, the whole restaurant was shut down. The executives thanked the campaign team for bringing this issue to their attention, and apologised that Cardiff Nando's restaurants hadn't served Halal food before.
That's when they brought out a tray of Halal food for the whole team — chicken, sides, the works! — and told them that for the last two weeks they had cleaned the whole restaurant and have officially made Cardiff Nando's restaurants Halal.
This is a true testament to the power of Community Organising. Muslim and non-Muslim leaders alike campaigned together to ensure that one of the top business in Cardiff Bay truly represented the diversity of the community it was serving.
Now Muslim communities across Cardiff can enjoy a cheeky Halal Nando's.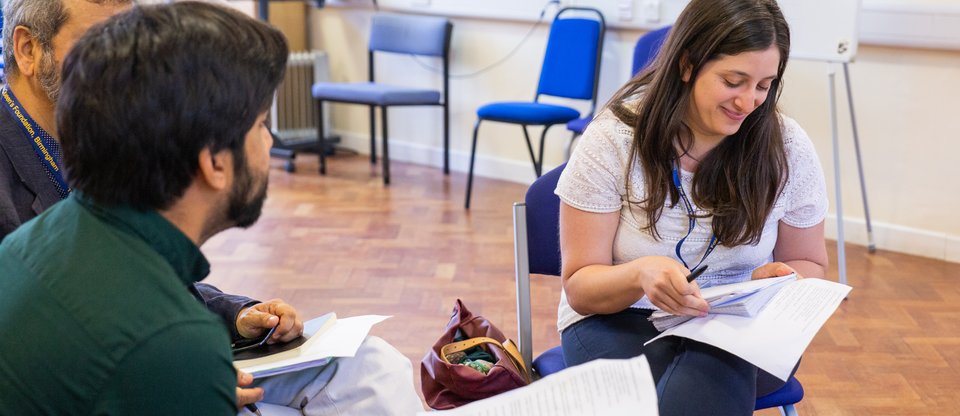 Did this story about our win in Cardiff Bay inspire you to do something to help create change in your local community?