Fredlyne's story: Meet the carers campaigning for a real Living Wage for Social Care
Fredlyne's story: Meet the carers campaigning for a real Living Wage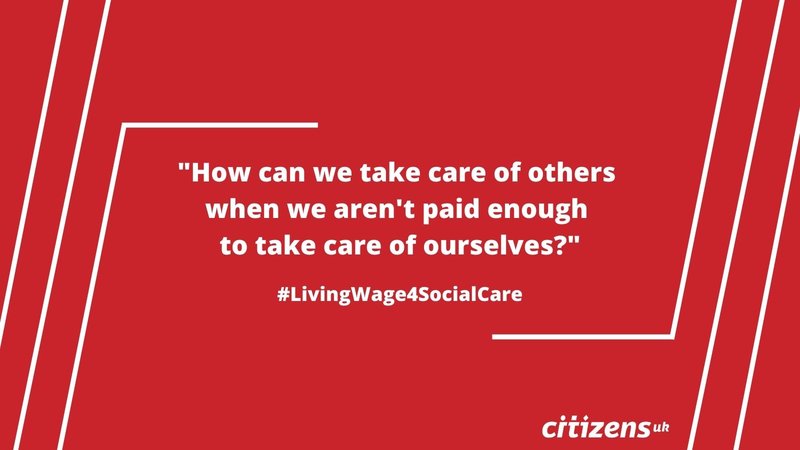 Research shows that 56% of care workers have to skip meals each week due to low pay. That's thousands of people having to choose between daily needs like eating and heating. While carers support our country throughout the pandemic, comforting our loved ones and looking after society's most vulnerable, a large majority are struggling to get by.
Many care workers love their jobs, but are left asking how they can be expected to adequately care for others, when they aren't paid enough to care for themselves.
Fredlyne Evbuomwan is one of the Citizens leaders and care workers leading the national call for a fair day's pay. He brings his love of music to work, getting so much joy from bringing a smile to those he cares for. But he also says it's time care workers receive the respect, care and pay that they deserve.
We asked Fredlyne to share why he is joining the action, and why providing the real Living Wage for Social Care is so important.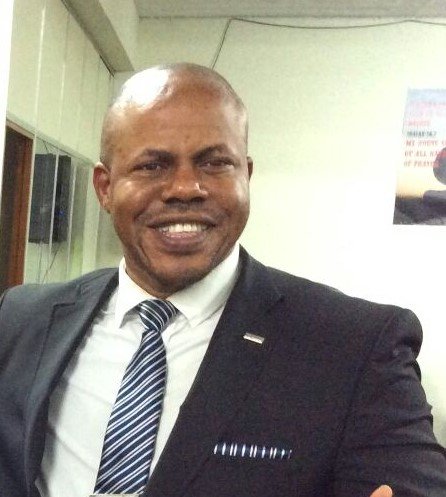 Can you tell us a bit about yourself and your experience of working in the care sector?
My name is Fredlyne Evbuomwan, and my stage name is Freddy Frisbee jr. I'm 54 years old, and my wife and children moved to the UK about five years ago – I joined them over two years ago.
I'm a care worker and I love what I do. I never predicted I was going to be a care worker. It was only when I came to the UK, and the care company I work for was able to give me the information I needed. All of a sudden I had a breakthrough – the training went through the layers of my consciousness; the untapped potentials in me came alive, I shouted "what have I been doing, oh my God!".
Before now I was a professional musician based in Germany and Portugal. I met my producer in Cape Verde islands in 1997, and we decided to work as a team. Most of my music was written and composed in Germany for the first time. (You can listen to my music here, khap-la music.de or African gospel music production by Khap-la!).
Music still burns in my veins until this very moment, sometimes I can't help it - songs will just bust out consciously or unconsciously from my soul. I'll start singing my songs, even ones that ears have not heard.
I'm also a motivational speaker and a preacher, propagating the gospel and the ministry of Jesus Christ. Music and preaching the gospel have taken me to many parts of the world, I have been to many countries in Africa, Europe and Asia for musical promotion and preaching the gospel, motivating people to believe in themselves and trust in God.
Now I'm able to bring home my talent and experience to boost my care services to people. I have discovered a way of integrating my music and teachings, respecting the service users' beliefs and opinions, and having their well-being at the core of all I do.
Why should people care about care workers being paid the real Living Wage?
Care workers should be paid a real Living Wage. The role is demanding, and we are dealing with human beings and not numbers. Care workers are able to care for vulnerable people far more deeply than what's assumed by those who may not understand the job. This is why there should be a better understanding of how much care workers do to promote the well-being of vulnerable people – maybe then the profession would be valued more.
Caring is not just about assisting people to go to the toilet or giving them showers. In domiciliary care for example, we care for vulnerable people physically, psychologically, and emotionally in their various homes. We administer their medication, catheter care, manual handling and the use of hoisting machines, respiratory support machines, food and nutrition, leg wraps, and even provide mental encouragement for people suffering from food disorders. Some service users have had strokes or have Parkinson's and are speaking and hearing impaired – we care for them all.
At the end of the day, it's disheartening to tell you that majority of care workers are not able to put food on the table for their family. Many care workers' bill payments are behind. How does that make you feel? We are talking about care workers, frontlines, life savers, who stayed with your loved ones during the pandemic when none of you could come, care workers who risk their own lives and the lives of their family to save yours.
Remember, we are trained to do what we do, this is a skilled labour; a care worker who is not trained can't carry out duties like administering medication or provide manual handling.
What does campaigning for a real Living Wage for care workers mean to you?
A real Living Wage will relieve me from so many troubles and challenges I have to go through every day in order to pay my bills and put food on the table for my family.
The days of extra time and excessive labour before gathering enough money to pay my bills will be over.
It's like taking care of what takes care of you. My mental health will no longer be at risk of collapsing, due to the pressures low pay bring.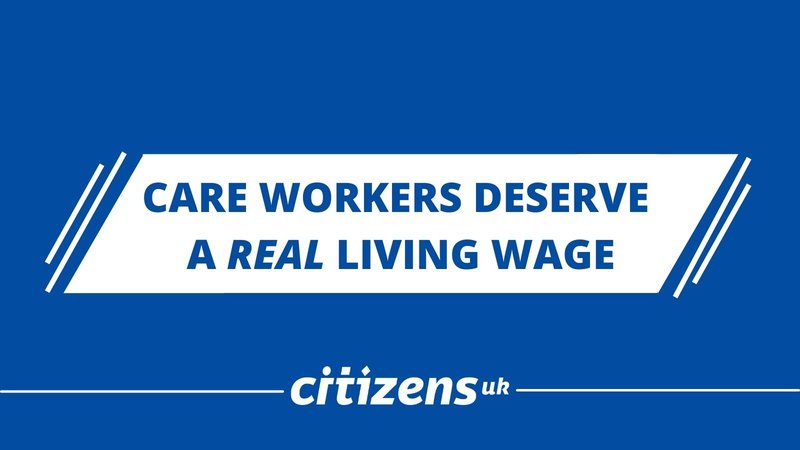 Meet others campaigning for a Living Wage for Social Care
Posted by Sylvie Pope on 25 Mar, 2022