Britain Connects: A conversation with the nation
Britain Connects: A conversation with the nation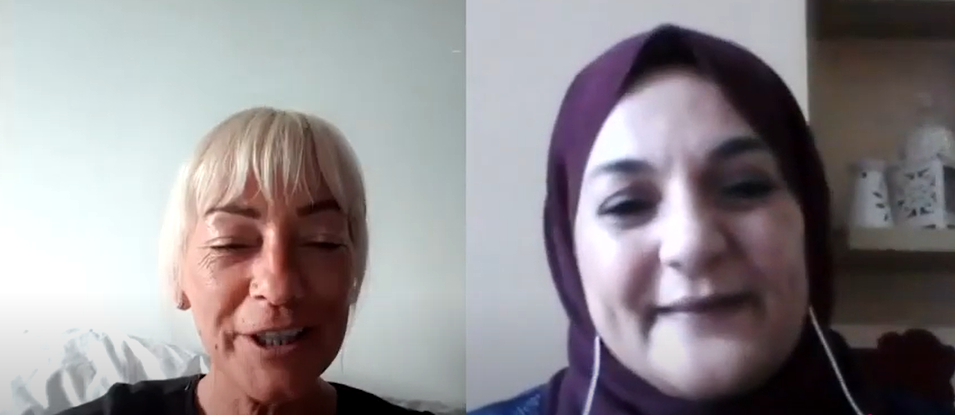 Last month, Citizens UK leaders gathered on Zoom to participate in a ground-breaking virtual project, Britain Connects, launched in partnership with the Daily Mirror.
Britain Connects was created to encourage strangers to meet for a virtual chat to discuss issues that have arisen during the coronavirus pandemic and challenges we may face in a post-Covid-19 world. The event is a virtual successor to a similar event run by the Daily Mirror, Britain Talks, in response to an increasingly divided nation post-Brexit.
In this case - the "strangers" were all Citizens UK members and community leaders doing important work in many different parts of the UK. People involved in everything from settling refugees into new homes, to helping digitally excluded parents get online. Having meaningful one to one conversations is an important principle of our community organising teaching. We were able to connect leaders from different localities to share experiences with someone they hadn't met.
Carol, a careworker and Unison North West member and Farah a Nottingham Citizens leader with Sisters of Noor are one of a number of pairs who met for the first time. Carol talked passionately about what it was like on the frontline of the fight against coronavirus, and her work to get a real Living Wage for careworkers; and Farah spoke about her work doing food deliveries for parents in need of support in Nottingham.
We also heard from Jovan and Lynda who both participated in Britain Connects back in May . Jovan, a 23-year-old politics student from West Bromwich supports Labour and voted remain in the 2016 European Union referendum, met with Lyda, a 75-year-old retired nurse from Batley in Yorkshire who supports the Conservatives and voted leave.
Although the pair were polarised politically, a one to one chat helped them find common ground as they discovered they both came from NHS families. On the call, Jovan mentioned his mother, a nurse at Birmingham City Hospital and described his families' concern for her safety due to the lack of PPE for frontline healthcare staff. Lynda reflected on how the last few months have made her feel isolated but speaking with Jovan has made her think a lot more about life for young people during this time.
Together for the common good
The event reinforces the strength and power that can be built when organised people from across the country come together to find mutual understanding and tackle shared problems. During the coronavirus pandemic, we witnessed the resilience and impact of community spirit. Neighbours and communities came together to form mutual aid groups to support the most vulnerable within their community. Organisations like schools, local charities and places of worship continue to play a key role helping people through this difficult time.
Citizens UK has opened up some of our Community Organising curriculum online, to benefit both members and non-members.