20,000 refugees by 2020
In 2014, Citizens UK leaders from across the country voted to work on increasing the number of refugees resettled to the UK. The war in Syria had been going on for three years by this point, and the siege on Homs, Syria, made for devastating viewing.
In the 2015 General Election we made the case to increase resettlement country-wide. Prime Minister David Cameron had capped the resettlement programme at just a few hundred spaces and so we began working in a handful of local authority areas to secure pledges from councils for more spaces.
At our pre-election meeting we pressed the Prime Minister to expand resettlement and he refused, saying that the Government's priority would instead be invested in supporting camps in countries neighbouring Syria in the region.
Catalyst for change
In September 2015, the tragic photograph of Alan Kurdi washed up on the shores of Turkey emerged and transformed public opinion. We brought 400 leaders to Westminster to demand an expansion of resettlement and a few days later the Prime Minister announced the UK would take 20,000 refugees by 2020.
Over the next 10 weeks, Citizens UK Community Organisers trained 1,309 people in 96 local areas across the country to set up Refugees Welcome teams. These teams brought neighbours together for the first time to create a civic institution dedicated to making their community more welcoming for refugees. Organisers trained the Refugees Welcome teams to organise themselves and secure pledges to resettle refugees from their local authorities.
Despite the Prime Minister's commitment, and with winter rapidly approaching, the camp resettlement efforts had still failed to materialise. We organised in constituencies across the country, raised questions in parliament and brought 1,000 people to Westminster to call on the Government to resettle 1,000 refugees before Christmas. The Prime Minister agreed and the refugee resettlement programme began in earnest.
Refugees Welcome
Refugees Welcome teams got to work securing further commitments from local authorities. The first local authority to commit was Kingston Council, then led by the Conservative Party and Cllr Kevin Davis, following a strong campaign by Kingston Liberal Synagogue and other faith and community institutions. In Lambeth, 100 people gathered in Windrush Square in Brixton for the Jewish festival of Sukkot to call on the council to pledge to take 28 families. The team, led by Barbara Wilson from Corpus Christi Roman Catholic Church, has spent the past five years supporting families to settle into their new community.
To better coordinate the growing Refugee Welcome movement, we established the UK's National Refugee Welcome Board which promptly called on the Government to permit communities to sponsor refugee resettlement as a complement to Government led efforts. The Home Secretary agreed and we set up Sponsor Refugees – our project to support local groups to sponsor a family and advocate for refugee resettlement – soon after.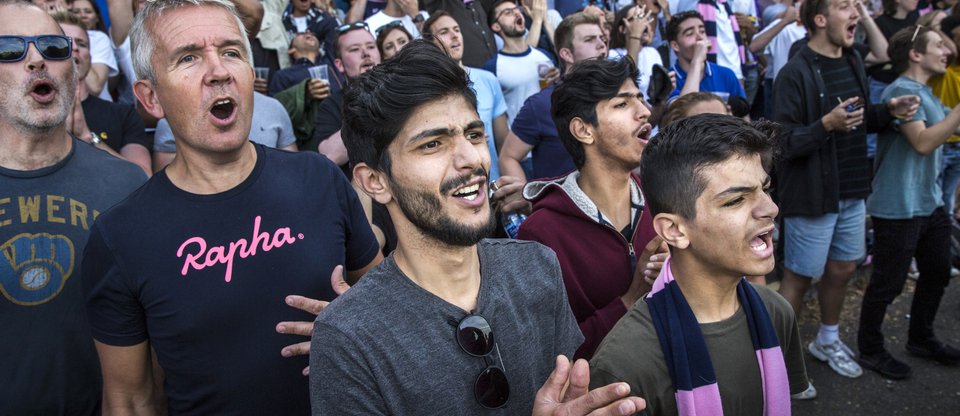 Refugee families in countries neighbouring Syria are in need of your help. Community sponsorship is a great way of helping them.