West London Citizens launches 'Citizens Agenda' ahead of General Election
West London Citizens launches 'Citizens Agenda' ahead of General Election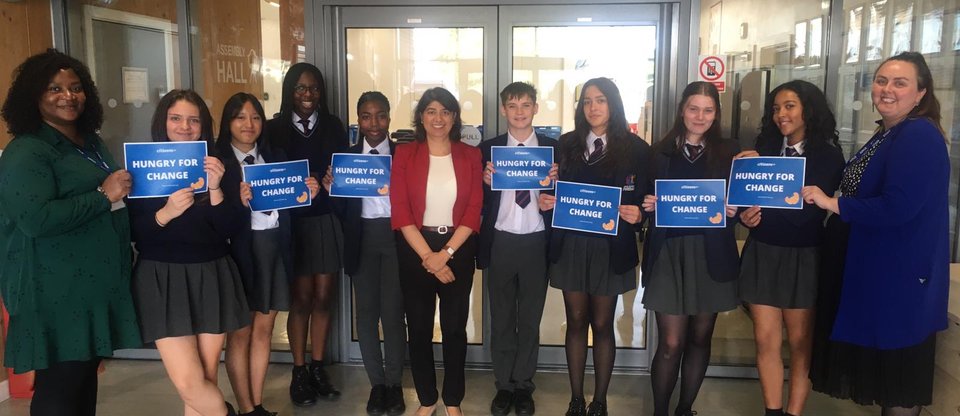 On 20th September 2023, West London Citizens launched a 'Citizens Agenda' which establishes seven priority areas communities across the country would like to be addressed by the Government in the run-up to the 2024/25 General Election.
The Citizens Agenda was created through listening to local community leaders across Citizens UK's 18 regional chapters on the issues most significantly impacting their lives and those of people in their communities. Through a democratic process, seven areas were set as priorities: the campaign for a real Living Wage and Living Hours; Mental Health; Migration Justice; Housing and Homelessness; Racial Justice in Education; Climate Justice; and Democracy and Devolution.
The agenda aims to contribute to the shaping of the political debate ahead of the General Election, centring local people who have direct experiences of the issues on the agenda.
For West London Citizens, a Citizens UK chapter, local community leaders across the area have decided to prioritise the Living Wage, Climate Justice and Migrant Justice. These issues connect with long running West London Citizens campaigns to secure the Living Wage across NHS Trusts in West London and local climate campaigns to improve green spaces led by primary school students.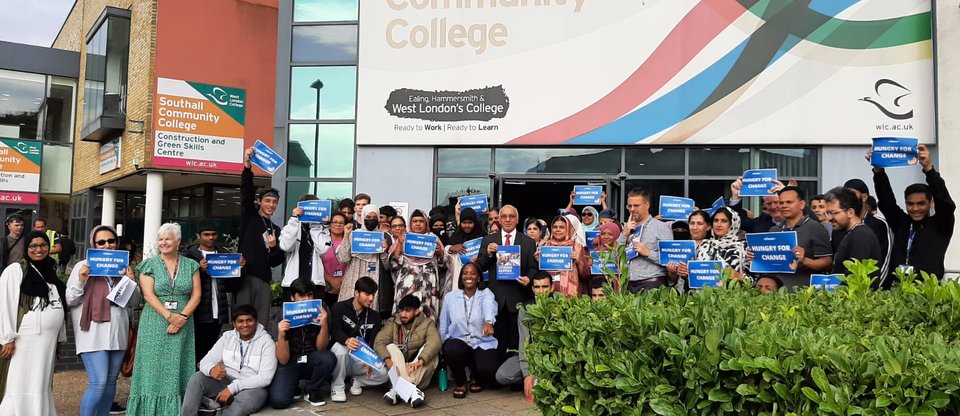 To mark this launch, West London Citizens organised three different actions to engage three MPs.
At Reach Academy, in Feltham, young people led a conversation with Seema Maholtra MP about how they hope the next general election will deliver on the issues that they and their families care about most.
At Southall Community College, students met with Virendra Sharma MP to talk about the importance of good jobs and the Living Wage for their future careers.
Students from Old Oak Primary School met with Andy Slaughter MP at the Young Hammersmith and Fulham Foundation. They talked about the importance of climate justice and their Climate Champions School Charter.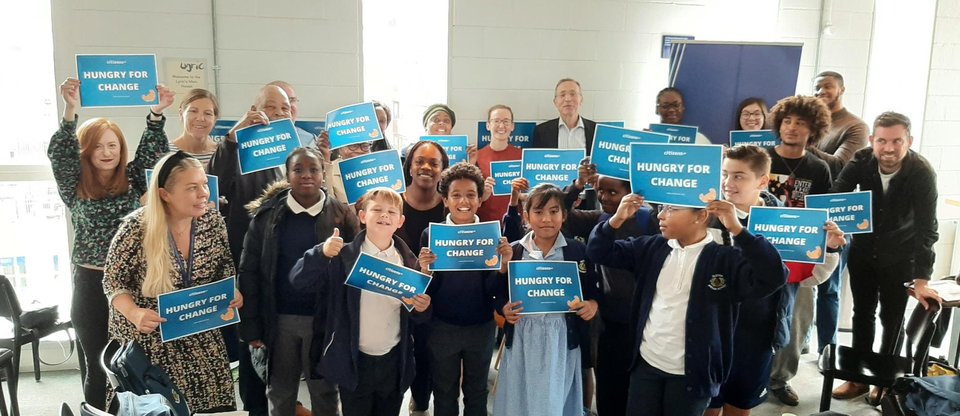 I grew up in Australia, where I was never far from nature. It is where I go to restore my mental health. It is so important to all life, and yet, we continue to burn fossil fuels that rapidly heat the earth. If we don't act now, our collective home won't be habitable for future generations, which is why I decided to study renewable energy engineering, I want to be part of repairing and retrofitting homes to deal with damp and mould, decrease energy costs and decrease carbon emissions for people in social housing. Young people have got to lead this struggle for climate and social justice because we will face the consequences of an unequal and dying planet. That is why I am supporting young leaders to build relationships with one another and their elected representatives, to seek meaningful investment into repairing and upgrading council homes. - Marley James Billing-Delapenha, 19 years old, Young Hammersmith and Fulham Foundation
Every day, I see the impact of how low pay impacts on the motivation of my students to find work. It affects their attainment and progression. Without a Living Wage, many give up. And it makes me feel really sad because I know their backgrounds and can see their potential. When my students learn English, knowing that there are decently paid jobs in their area would motivate them to apply and bring home a salary that will make a huge difference to their families. That is why we want to work with our elected officials to implement the Living Wage into new sectors. - Marie Nekesa, ESOL Programme Lead, West London College in Southall
At a time when so many people across the country are struggling with different challenges – the cost of living, low wages, mental health, poor housing – the upcoming General Election is a pivotal moment. Communities want change and the Citizens Agenda is a reflection of that. Thousands of people across the UK have powered this process, using their voices to demand action on the issues that matter most to them and their communities. Together, in the lead up to the 2024/25 General Election, everyday people can hold decision-makers to account and win the changes they want to see. - Matthew Bolton, Citizens UK Executive Director
Find out more about our campaigns
Climate Justice

Tackling the climate emergency and reducing inequalities is one of our national priorities, with everyday people in Citizens UK member organisations across the UK taking action for a fairer, cleaner and greener world.

Read more

The Living Wage campaign

A movement that's bringing people, businesses and communities together across the UK, to win the real Living Wage and end in-work poverty.

Read more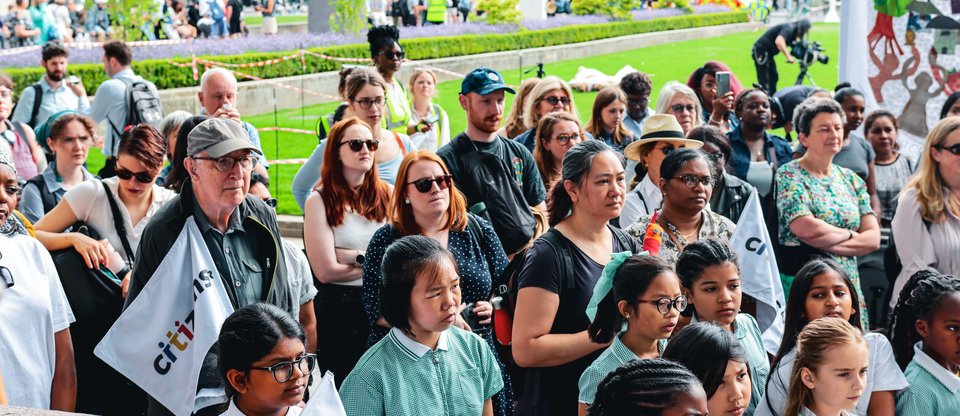 Find out more about the seven priority areas of our Citizens Agenda
Posted by Salomé Revault d'Allonnes on 22 Sep, 2023