Organising among Anglican churches in Ealing: a reflection
The tools of community organising have had such a positive impact on how I fulfil my role as churchwarden. In fact, I've felt a real calling to share our experiences with other Anglican churches in the Ealing Deanery. With the support of our area bishop, Pete Broadbent, and our area dean, Steve Newbold, Fr Justin Dodd, St Barnabas Pitshanger and I convened a local clergy and lay leaders' roundtable to share stories and listen. Read more to find out what we learnt from one another.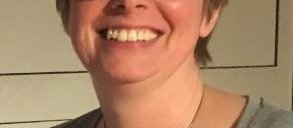 Blog by Jackie Ashmenall, leader at Christ the Saviour church, Ealing Broadway
We discussed the power of the 121, the 'backbone' of community organising, building relationships, and having conversations that count! Listening, finding out individual's passions, their skills and what motivates them.
Fr Justin, spoke about power; how many congregations operate without a clear understanding of who's in charge. A simple power analysis gave him a basic understanding of the way his church functioned and interacted with others, he was then able to de-organise and re-organise to ensure shared and sustainable leadership.
Our invited guest Rev Vanessa Conant, told us how community organising at St Mary's Walthamstow had transformed their APCM. How giving everyone an opportunity to speak at the meeting with a 'rounds' question, celebrating their achievements, sharing and evaluating had given her congregation the confidence to grow and develop.
Fr Simon Cuff, St Mellitus College, took us back to our baptism/ordination vows, asking us to highlight certain words that evoked our sense of social justice, and how they relate to organising. A thought-provoking exercise.
Claire Meggitt, lay leader at Christ the Saviour took us through her own organising journey with our recent Ealing Housing Action and the impact that has had on our relationship with the Ealing Council leader, giving our community the ability to "Win some stuff!".
The meeting ended with mass, Bishop Pete preached on "power, relationships, lay leadership and organised money"!
Having lay leaders, clergy, and a bishop, sharing and openly discussing their concerns, frustrations and the challenges they face in their congregations and communities was an invaluable, humanising and humbling experience. We left knowing that there are two options: continue as they are because "that's how we do business" or to do things differently, using the basic tools or community organising to build a powerful and resilient congregation. All in all, it was a great success and we will continue forging relationships as we seek to build alliances here in Ealing.