Nottingham organiser heads south to West London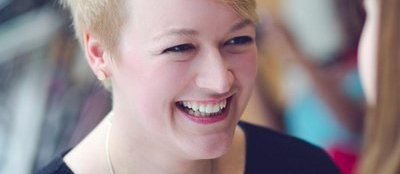 Lydia Rye, Senior Organiser for West London Citizens .
Lydia Rye is the new Senior Organiser for West London Citizens. Before this she worked as the Senior Organiser for Nottingham & Maun Valley Citizens, and worked on dozens of campaigns to see real change on issues from hate crime to homelessness and mental health. She is particularly proud of the work which led to Nottingham becoming the first place in the country to introduce misogyny as a category of hate crime, and of supporting Nottingham Citizens to hold the largest single event in the 2015 general election, bringing together 2,300 people in the city's Royal Concert Hall.
Before working for Citizens UK Lydia worked for a local charity, overseeing outreach services to sex workers, and is particularly passionate about supporting women to engage in public life. In her spare time she loves to test recipes she's never tried before on groups of unsuspecting friends and to binge watch really bad TV.
Contact: Lydia.Rye@citizensuk.org.uk