New 'Ealing Living Wage Action Team' launched to tackle low pay for local workers
On Tuesday 7 November, over 170 community leaders from across West London came together to celebrate at the West London Citizens' Assembly at St Anselm's Church in Southall. West London Citizens was joined by local businesses, councils, MPs and NHS Trusts to celebrate securing millions of pounds in increased wages for hard-working people in the area.  At the assembly, the formation of a new Ealing Living Wage Action Team was officially announced.
The new Ealing Living Wage Action Team has been launched to tackle low pay in the borough, by driving local businesses, institutions and organisations to accredit as real Living Wage employers to ensure local people are receiving a fair wage for a day's work. There are still 18.5% of workers earning below the real living wage in the borough. [1]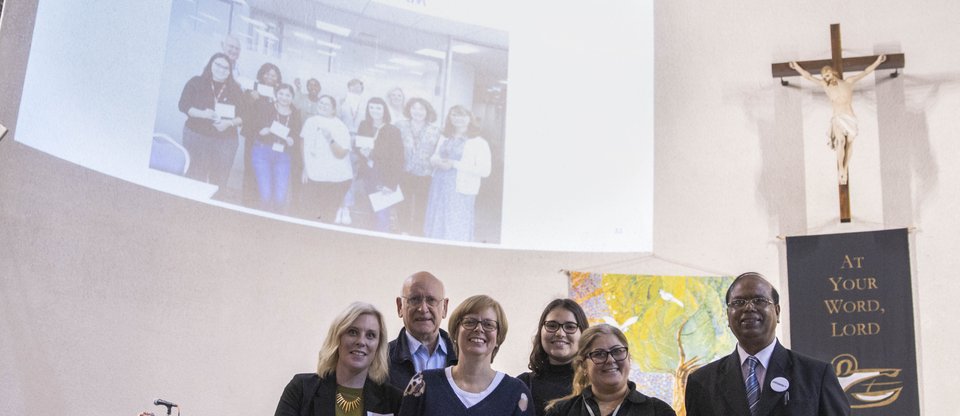 The group is made up of well-known local employers and civil society organisations such as Ealing Citizens, Ealing Council, University of West London, West London Chambers of Commerce, Belazu, Action West London and others.
At the event, 539 employers in West London, such as Central London Community Healthcare NHS Trust and Action West London, were lauded for recently accrediting to become real Living Wage employers. Moreover, over the last 18 months, local West London Citizens community leaders across West London have approached multiple NHS Trusts across North West London Integrated Care System, with six out of the nine trusts now signed up as accredited real Living Wage employers.
However, with figures showing 1 in 7 workers in London still earn below the London Living Wage [2], this alliance of organisations is determined to create better conditions for the workers of Ealing.
The Living Wage Foundation just announced a 10% increase in Living Wage rates, with the London Living Wage now standing at £13.15. [3] With this figure being calculated in line with the cost of living, it's never been more important to ensure that workers and their families have the security of earning a real Living Wage that meets their everyday needs.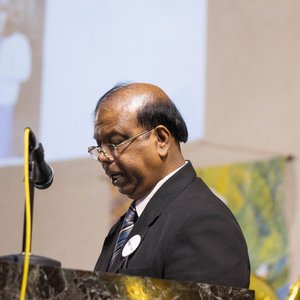 Jose Mendes, community leader at St Anselm's Church, a member of Ealing Citizens, said: "When I came to this country, my qualifications from India didn't count anymore. I found that there was no one to help me, so I had to start all over again, working at Heathrow Airport. From that day on, I decided I would help people whenever I could so that they don't have to face the same injustices I did. That's how I got involved with West London Citizens, campaigning for a living wage. Now, we are delighted to be working in partnership with Ealing Council and local employers, for Ealing to become a place where everyone earns a decent living wage. The Action Team will work together over the next three years to encourage other employers to accredit and pay the real living wage to their workers."
Cllr Louise Brett, Cabinet Member for Decent Living Incomes in Ealing Council, said: "It's great to be involved in the successful establishment of the Ealing Living Wage Action Group. As one member of the group said, every day is action day! That's why I'm so proud of the hard work being done daily by members of the action group and officers at the council as we strive to reach our ambitious target of 200 accredited living wage employers, ensuring that people working in Ealing have access to the decent living incomes that they deserve."
Tom Levitt, Associate Lecturer in Sustainability at University of West London, who recently accredited said: "I'm delighted that University of West London has taken this step and set a great example to other employees in the Ealing community. A Living Wage is not just a slogan: it's about dignity at work and building better relationships between employers and employees." 
Ends
Notes to editors
[1] Low Pay in London Boroughs https://trustforlondon.org.uk/data/low-pay-in-London-boroughs/
[2] London's Low Pay Landscape https://www.livingwage.org.uk/sites/default/files/2023-03/London%27s%20low%20pay%20landscape%202023.pdf
[3] Living Wage Foundation announce the new Living Wage rates for 2023/24 Real Living Wage increases to £12 in UK and £13.15 in London | Living Wage Foundation
Contact
For more information, please contact Hilal Yazan, Community Organiser, hilal.yazan@citizensuk.org, 07497 425039
Posted by Hilal Yazan on 15 Nov, 2023