Living Wage for Social Care - Thames Valley
Living Wage Thames Valley
BOB THE CARE BOARD - "CAN YOU FIX IT?"
BOBICS stands for 'Bucks, Oxfordshire and Berkshire West Integrated Care System' and is the new (2022) commissioning body for all Health and Social Care across Buckinghamshire, Oxfordshire, and Berkshire West and brings together the work of Local Authority and NHS commissioning.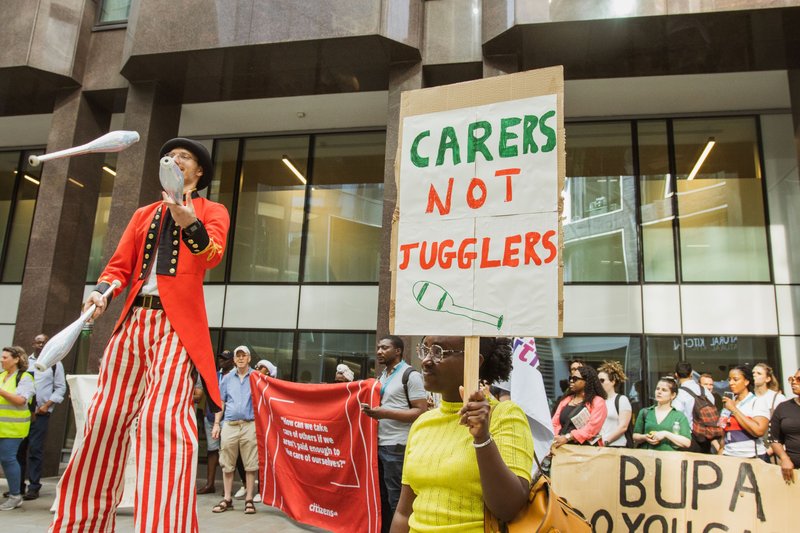 Citizens UK is the home of the Living Wage. The Living Wage began as one of our local campaigns and we are organisation behind the Living Wage Foundation.
A Living Wage in Health and Social Care is a priority Campaign across Citizens UK as we ask Westminster to put more funding in to support Local Authorities and Integrated Care Systems to pay at least a real Living Wage.
We are building a campaign team to ask Mr Javed Khan OBE to make sure BOBICS becomes an accredited Living Wage Employer.
We are also exploring set up a campaign for the BLMK ICS (Bedford, Luton, and Milton Keynes). Get in touch to join the team!
Living Wage Week
Living Wage Week is held in mid-November and is an opportunity to celebrate Living Wage employers and to spread awareness of the Living Wage Campaign among our member organisations. For example, it's a great opportunity for faith communities to invite speakers or include the Living Wage Campaign in prayers and it can be an opportunity for Schools to run Assemblies to discuss the Living Wage. Maybe your organisations could join or plan an event for November?
Posted by Keith Hebden on 17 Aug, 2022